This weekend the West Las Vegas Dons baseball team will play their first postseason game since the 2019 state championship, a loss to rival Robertson. This time the ninth-seeded Dons will be taking on a district foe in eighth seed Santa Fe Indian School. This is a matchup that is very familiar for the Dons, as they just played the Braves in a doubleheader last week. The Braves did beat the Dons in each game of the doubleheader, but the Dons won the earlier meeting between the two teams on April 12. Now, it will be a three-game series between the two to decide who plays No. 1 seed St. Michael's. 
"I have a lot of faith in these guys," WLV head coach Roy Pacheco said. "I've seen these guys, I know what they're capable of doing, it just hasn't come together… I feel very comfortable with what's coming up."
In the two games last weekend the Dons lost 8-7 and 22-8. Despite those results coach Roy Pacheco is confident in this team because of one thing he really liked: their bats. The 15 runs last Saturday was the most the Dons had scored in a doubleheader this season. The bats are something that have been a struggle for the Dons all season, there just has not been much consistency there all year. They have scored at least six runs in each of the last four games, the first time that has happened all season. The consistency is something that they have been searching for all season, and it's something that they may have found right at the end of it.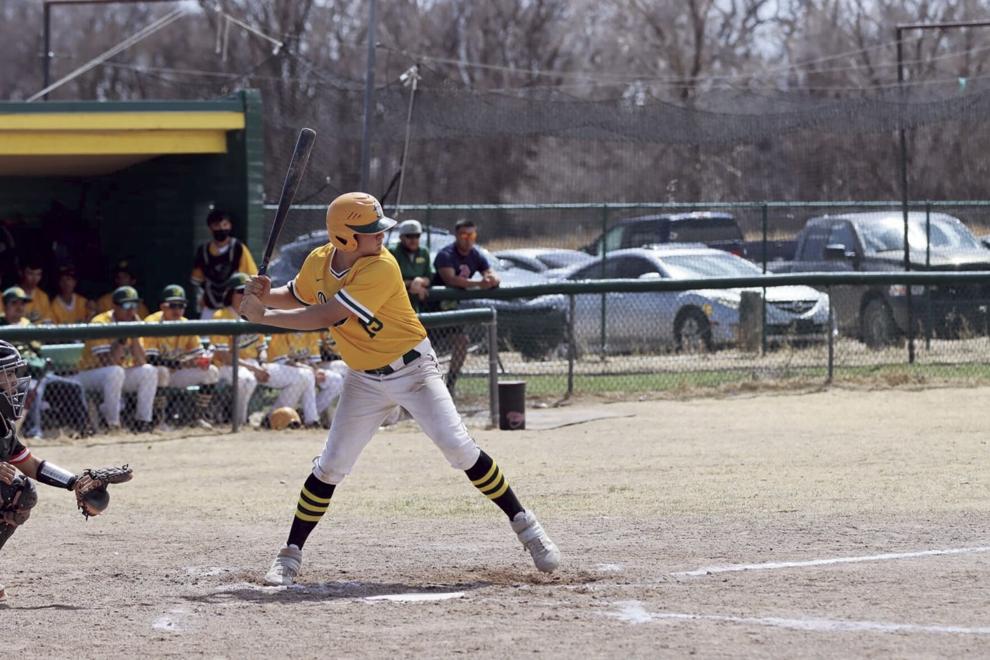 "I feel very comfortable playing just about anybody right now, we finally got our sticks going," Pacheco said. "We're right there, our kids are finally starting to hit, we changed up our game plan to try and get our kids to hit… and the kids are hitting now, and we just have to figure out how to play a complete game."
The challenges facing the Dons are not small, first the Braves are a team who did beat them twice just six days prior to game one of this series. Their biggest challenge, though, is not their opponent, it's the ongoing Calf Canyon Fire that is keeping the Dons from practicing in the week leading up to their game. 
"I know that these kids want it, and not only that but everyday they're asking me if they can use the field," Pacheco said. "And it hurts to tell them that I can't allow you guys to be anywhere on West Las Vegas property… I know they're working, though, I know they're getting the work in."
Pacheco is confident in his team's resilience, they want to be here and are excited to play in the postseason, but not practicing is serious. Pacheco says the kids have been doing things on their own in order to get better and keep working on their game. The players will send him videos and call and text him about things they are doing, but not having that organized practice time has been less than ideal for this team, especially in the lead up to their most important games of the year.
All of that being said, though, the Dons are confident that they can make some noise in the postseason. After the best of three series in round one it's single elimination and anything could potentially happen. The Dons played in probably the toughest district in 3A this year, with all five teams not only making the playoffs, but getting a top nine seed as well. They have played a tough schedule against some of the best teams in this classification and that experience could very well pay off, starting this weekend against a very familiar opponent in the Braves.