For WLV head volleyball coach Stacy Fulegenzi, it's year two at the helm of the Lady Dons' volleyball program. Last season it was rushed, she was hired in the middle of July and as the season began she was still getting to know her own players while trying to coach them in a sport that hadn't played in nearly two full years. This season the dynamic is different, Fulgenzi has coached many of these girls for a year, she had a full Summer where she was able to work with a number of the players and now she's excited to see her team take the floor for the first time this season and see the progress this team has made.
"I know what girls can do, I see it in practice and I know what they're capable of," Fulgenzi said. "Every game we go into if we can just perform what we're working on in practice and playing to their potential… if we can meet or even exceed that I'll be real happy."
The Lady Dons get their season started earlier than most. Aug. 16 WLV welcomes in Melrose for their first game of the season. It's going to be a relatively short Fall camp compared to most other teams in the state, but Fulgenzi likes where her team is, especially when compared to last season. She also thinks that some of these early games give the team an opportunity to boost their confidence if they can start out the season with a few wins. 
One thing that was evident about the Lady Dons a season ago was their emphasis on defensive organization. WLV had trouble mustering up any kind of attack, but they did improve on the back row throughout the season. The star of their back row was their libero Madison Marquez, who Fulgenzi believes was not only perhaps their best player, but one of the top libero's in the district a season ago. Now a senior, and in her second season with coach Fulgenzi, Marquez figures to be even better as WLV hopes to tighten up their defense even further, since they do remain limited on the attack.
Fulgenzi believes that there was certainly some marked improvement in the Lady Dons last season, but that did not always show up in the record, as the team went just 3-17. She felt that there were some other winnable games for the team a year ago that they were just unable to close out. One of the goals for this season is to win the games they feel they should win and build that confidence early on as they hope to improve going into district play.
"I want to win the games that we should win," Fulgenzi said. "Last year I honestly feel like we could have won another four or five games, and different reasons played into that… but that was hard not being able to pull through because getting those wins would be able to help build the confidence."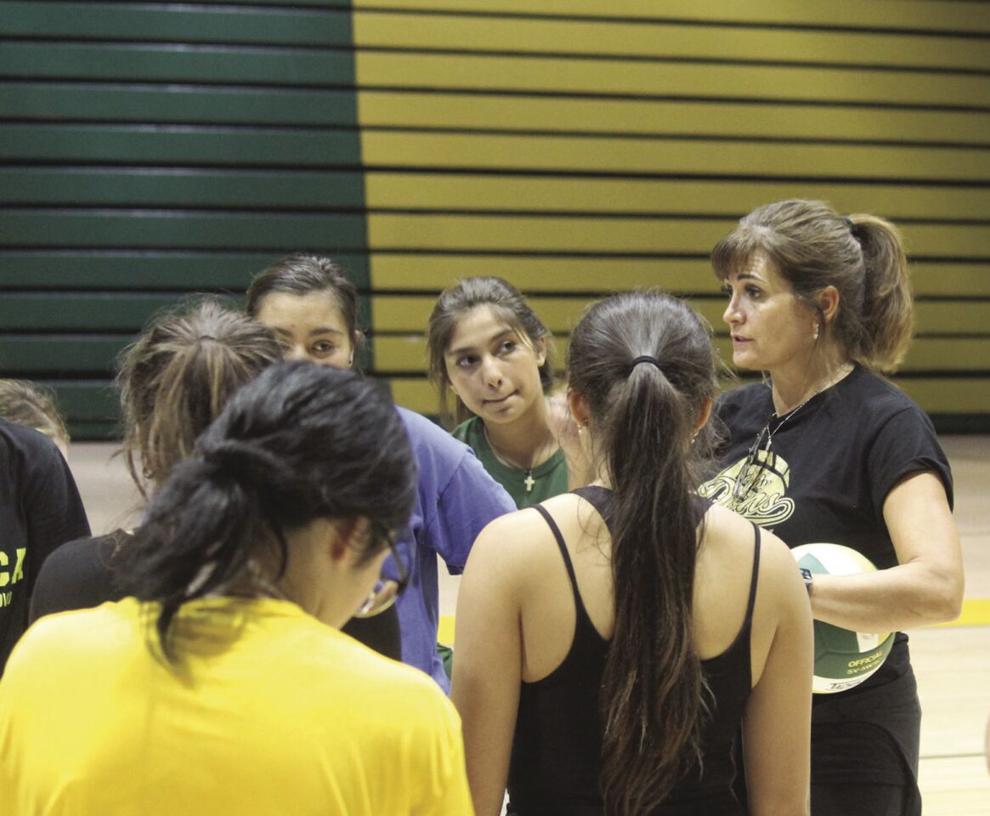 District 2-AAA is tough in just about all sports, and volleyball especially. The district featured both of the state finalists last season and four of the six teams made the playoffs last season. Wins are not easy to come by, but a goal for the Lady Dons this season is to pick up some wins in the district.
"I would like to finish top four in the district," Fulgenzi said. "I know that will be difficult, there are some good teams, but I don't want to finish last in the district like last year."
Ultimately, Fulgenzi wants to see her team make the playoffs, she wants her girls to know how it feels to play in the postseason. In order to get there the Lady Dons would likely need to have an outstanding non district record while compiling a few wins in their brutal district, but that is not outside of the realm of possibility. The starting group for this team will be senior loaded with Marquez, Azlynn Valdez, Luna Gonzales and Lily Moreno. A postseason appearance would be a massive success not only for the seniors, but for the program as a whole.
"I want these girls to have a good high school experience, so I have a goal that I want to make it to state," Fulgenzi said. "Even if we're the last team in the tournament, I want to start that so that every year these girls will know what it means to experience this sport at a different level."
Overall, when this season concludes, Fulgenzi just wants to see improvement for this team. There was steady improvement throughout last season, but they just got caught up in a very tough district. This season more improvement could lead to more wins and perhaps reaching their goal of a postseason appearance, which would be the program's first since 2016.