What a difference a year makes, for West Las Vegas football there are many differences between this season and last, but perhaps the biggest one is at the quarterback position. It's the same player under center, as sophomore quarterback CJ Perea returns to command the offense, but his play is different from a year ago, in a good way, he's better now. As a sophomore now with 12 games under his belt it is evident that Perea has far better command of the offense than he did a season ago, and his head coach has certainly taken notice.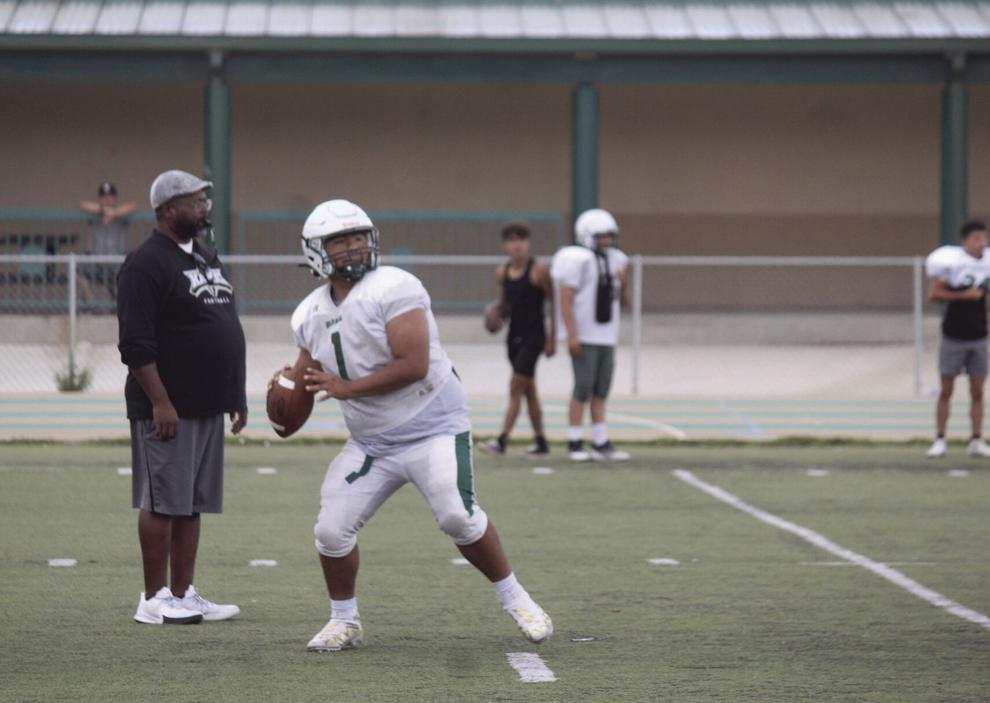 "It's night and day… This year having that experience under his belt it's a lot easier, a lot smoother," head coach Adrian Gonzales said. "He has a little bit of swagger to him now and he's a lot more sure of himself than he was at this time last year."
On offense Perea returns alongside one of his top targets from last season, Jaydin Vigil. After amassing nearly 700 yards of total offense last season, Vigil will lead the receiving group in 2022 for a Dons team that throws the ball as much as any in 3A. The Dons did lose their leading receiver in Josh Gonzales, but with Vigil and other experienced players like PJ Montano, coach Gonzales feels good about his pass catching group into 2022.
If there is one thing the Dons lack, at least at this point in camp it's depth. The numbers on the field have not been great, it's the biggest area of concern for the team at this point. No team in 3A can afford injuries to key players, but the Dons can hardly afford to have any injuries at this point. While they do lack some depth, what they don't lack is versatile athletes. The pass catching group has several players who should be able to make plays with the ball in their hands. The team also appears to have some real speed at linebacker and in the back end of their defense.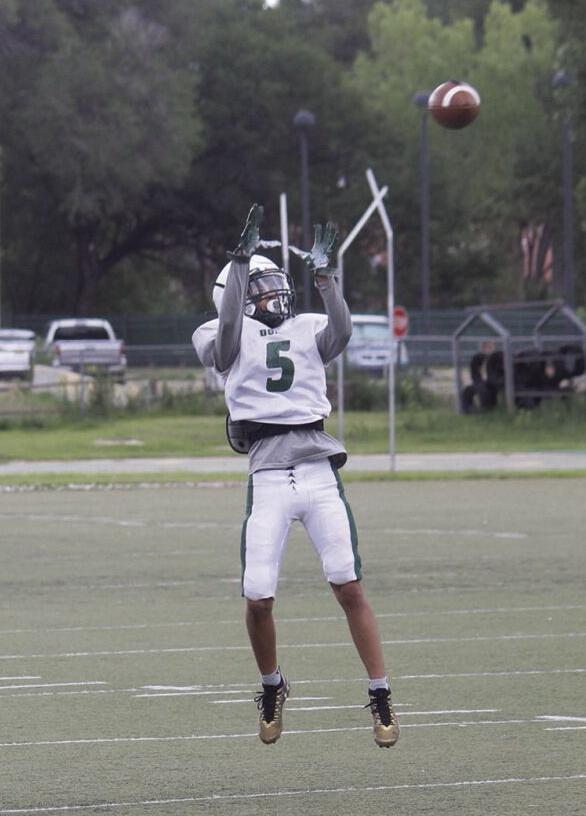 "I think it's going to be a strength of our team is our athleticism," Gonzales said. "We just got to get them in the right position, teach them the technique and then they got to go out there and play."
Where the Dons may be better than a season ago is on the offensive line. The group does have some pretty good size and will be charged with keeping Perea clean and opening up some holes for sophomore running back Ethan Tafoya. The offensive line is not perfect right now, but they do look better than they did a year ago at this time, and that team started 5-0. The team is also currently without perhaps their best lineman on both sides of the ball in sophomore Jonathan Gonzales, who is currently rehabbing a knee injury, but believes it won't be long before he is back on the field. With a healthy Gonzales, along with returning starters Juan Montano and Francisco Villa-Lopez, this line has the potential to be a pretty good one.
"The guys that we do have are pretty smart and able to pick up the game really quick and identify different fronts and stuff like that." Gonzales said. "You only have to tell them once, maybe twice and then they have a pretty good understanding of what we're doing."
The Dons will kick off the season against Escalante on Aug. 19, and coach Gonzales is really interested to see how his team looks to start the season. One thing he really liked about his team last year was the fight they showed once the lights turned on and they were in competition against another team.