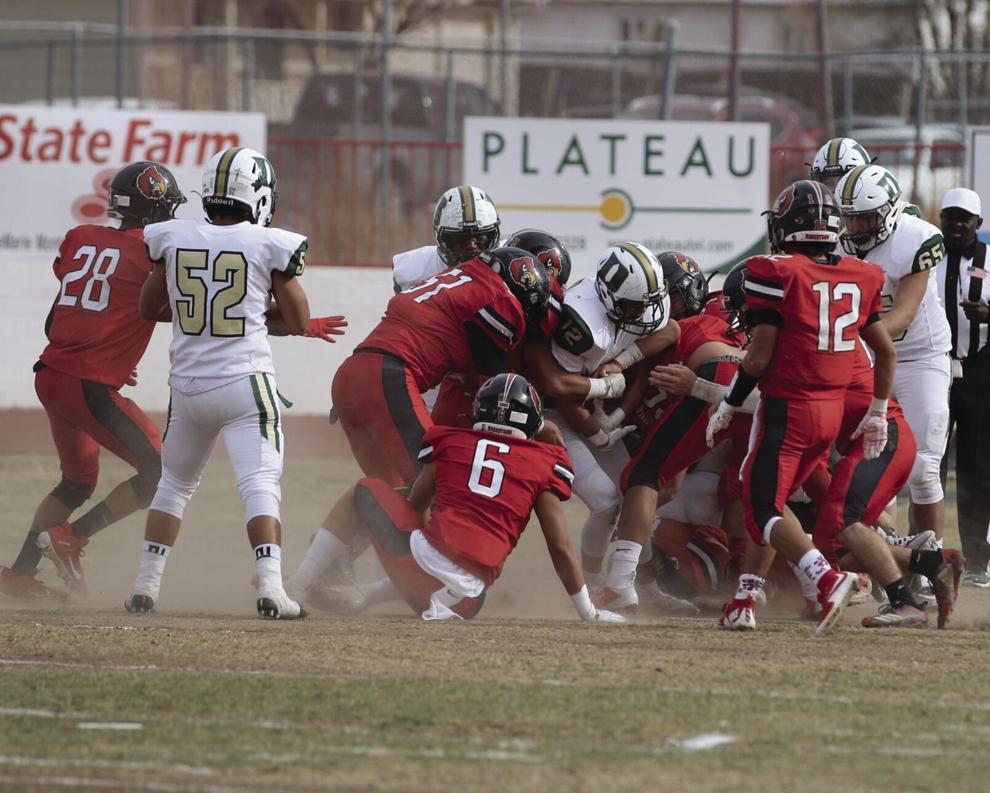 It's a game a year in the making just about every time it's played, but this year it's almost two years in the making. No. 2 Robertson against No. 4 West Las Vegas in the 60th annual Vegas Bowl. 
"Rivalry, it's just intense, that's it," Dons head coach Adrian Gonzales said.
There is not much hyperbole needed for this game. Two schools just over one mile apart in one of the great rivalries in New Mexico high school athletics. It's a big one. It's big for both teams for more than just rivalry, though. For Robertson, a win would almost certainly secure them a top-four seed and a first round bye in the postseason, with an outside shot at the district championship should results go their way elsewhere. For West Las Vegas, a win would not only be their first over the Cardinals since 2008, but it would put them squarely in the conversation for a top-four seed as well. 
"We look at it as it would be another win for our program," Gonzales said. "It's another step in the right direction where we want to get to."
In 2019, these two teams met twice, with the Cardinals winning both meetings 14-0 and 14-7, respectively. Those teams were defined by strong defenses, scoring just 35 points combined in the two meetings. This year's version of the two teams find their strength on the other side of the ball. Each of these teams are capable of putting up 35 or more points on their own, and on several occasions this season they have put up 35 or more points in the first half. Both teams will be looking for ways to limit the explosive offense that lines up against them.
For the Dons, their offense is powered by senior running back Damian Gallegos, as he goes the offense goes. Gallegos averages over 140 rushing yards per game and has scored 33 total touchdowns this season. 
"It goes through him," Gonzales said. "It's no secret, everybody knows that."
For the Dons to win, he will need to have another big game. The Dons do have balance on offense with freshman quarterback CJ Perea, who has completed nearly 70 percent of his passes. Perea and top receivers junior Jaydin Vigil and senior Josh Gonzales are likely to see favorable opportunities in the passing game due to the attention that will be paid to Gallegos in the backfield. The Cardinals defense is not an easy one to score on, giving up more than 7 points just twice this season, but if the Dons are able to get their passing game going early, and open up opportunities for Gallegos on the ground, then they will be nearly impossible to stop.
The Cardinals this season are built differently than Cardinal teams of year's past. When you think of Robertson football under head coach Leroy Gonzalez, you think of hard-nosed defense and running the football. The Cardinals do still play good defense and are still very capable of running the ball, but this season their strength on offense is their ability to throw the football. In the last two games alone, senior quarterback Mathew Gonzales has been responsible for 607 yards and 10 touchdowns passing and rushing. 
"Mat is our leader on this team, and he's a good leader," Gonzlaez said. "I think each of my teams that have made long runs had good leaders and he's one of them."
Like Gallegos for the Dons, as he goes the Cardinals go. What stands out about this Cardinal team is not only Gonzales, but the wide receivers on the outside. Sophomore Mateo Contreras is one of the best athletes in the state, and an impossible cover for just about every team. Junior Kenneth Montoya finally had the breakout game some had been hoping for with 91 yards and two touchdowns against No. 3 St. Michael's last Friday, and freshman Nathaniel Gonzales continues to become a bigger part of the offense, and is a smooth athlete when he gets the ball in his hands. If Gonzales continues to play at a high level under center, along with the running game provided by himself and freshman Jesse James Gonzales, then this offense will create problems for the defense all over the field and will force West to pick their poison on that side of the ball.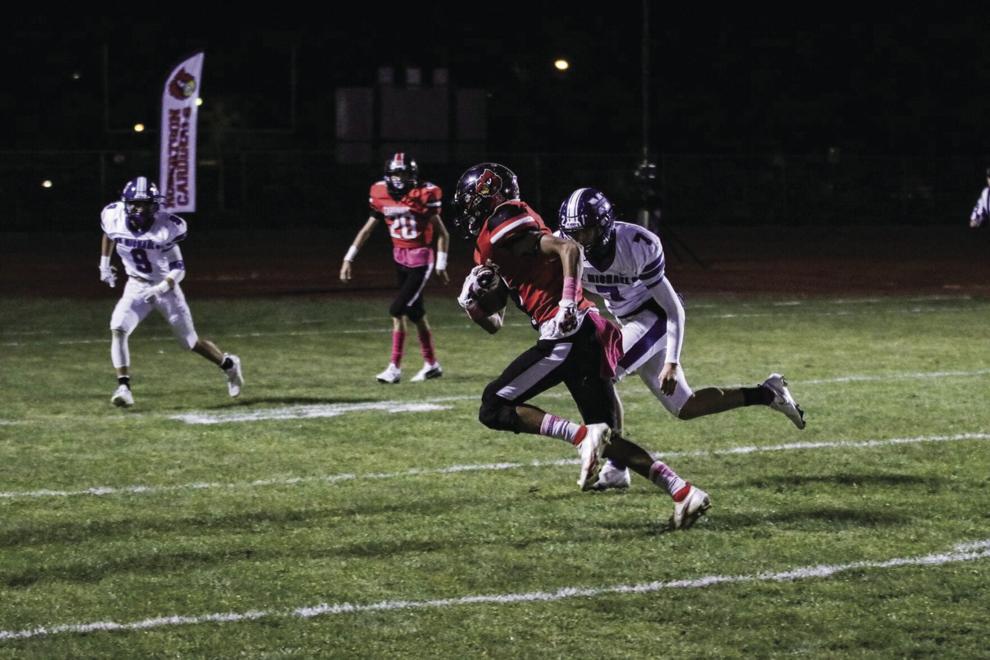 "I think this year we have multiple weapons on the outside," Gonzalez said. "Now that we have some players on the outside, whatever the defense gives us we have to take… I hope that we're the type of offense that when the defense gives us a certain situation we can change and get it to somebody else."
What does West need to do to win?
"We have to match physicality," Gonzales said. "They're going to be physical so we have to match that physicality, and if not then we're dealt another loss."
They do need to match physicality, there is no way to win if they do not accomplish that. But the one weakness for the Dons this season has been special teams, not just the kicking game, but kick and punt coverage. They allowed three kickoff return touchdowns against Los Alamos and a punt return two weeks ago against St. Michael's that ultimately cost them the game. West Las Vegas is good enough to beat Robertson, but they're not good enough to beat them while giving up big plays on special teams. They need to get the passing game going in order to open up Gallegos in the running game. The defense needs to keep Robertson from making big plays in the passing game and keep Mathew Gonzales from creating when things break down, but if they have another big special teams mistake it could all be for not.
What does Robertson need to do to win?
"I think if we play our game we'll be fine," Gonzalez said. "A big thing is emotions… you can't be too hyped going in there, you need to keep that even keel and that's huge in games like this."
The Cardinals must limit the big play. When West Las Vegas has things going on offense, they are a quick strike team that is capable of scoring from anywhere on the field. The Dons will have second down on their own 35 yard line and then all of the sudden Gallegos breaks through the line with green grass ahead, or Vigil catches a pass across the middle and is running away from defenders. The Cardinals have a good offense of their own, but if they allow the Dons to hit a couple of big plays they will find themselves in a shootout with one of the highest scoring teams in the state, which is not a position they want to be in. If they can limit the big plays and force the Dons to go down the field methodically over the course of the game then they have to like their chances. 
The Dons and Cardinals will meet at noon Saturday at Cardinal Stadium with playoff seeding, but more importantly bragging rights for the next year, at stake.