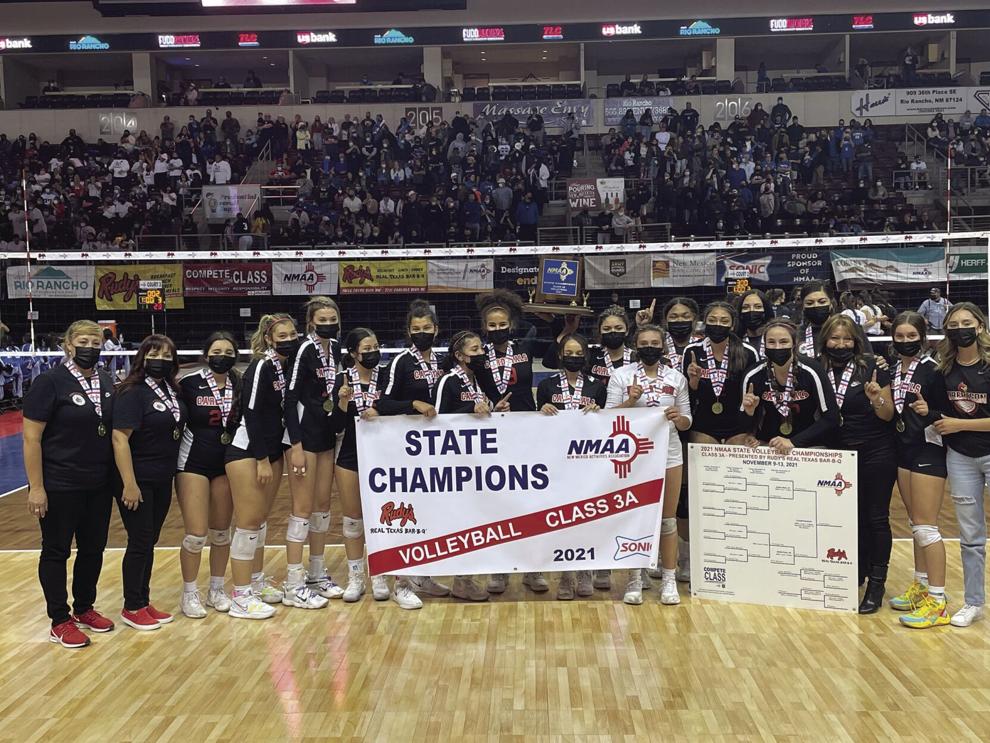 The Robertson Lady Cardinals have won the 3A volleyball state championship for their second season in a row. After not playing in 2019 the Lady Cardinals defended their crown, finishing off a perfect 27-0 regular season with a victory over St. Michael's high school in straight sets in the championship game. Robertson did not lose a set over the course of the weekend, capping one of the most dominant seasons in recent memory. Here is the reaction to the blue trophy winning season from head coach Vanessa Gonzales and senior starters Jayden Jenkins, Stella Garcia and Mikaella Sena.
"I'm so excited for the team and I couldn't ask for anything more," Gonzales said. "Not only to be state champs, but to be 27-0 is just outstanding!"
"Our girls have really been working hard lately," Jenkins said. "We really wanted it, we showed how much we wanted it."
"I think it was just all of us working together," Sena said. "Our passers just working together, our hitters were on point, we were all just connecting and our energy was really high this weekend."
"It hurt that we didn't get to play our junior year because I think we could've defended it then too," Garcia said. "But it's so nice to come back and show that we still got it."
For the seniors Jenkins, Garcia, Sens, Carli Marrujo, Lainey Baca, Felicia Ulibarri, Brianna Quintana, Pasepa Tuineau and Trinity Sena they finish their high school volleyball careers with 31 consecutive victories, dating back to the end of the 2019 season.