The Pecos Panthers have been a powerhouse in AA basketball for the better part of a decade now. They do not intend to go anywhere in 2022-23, with a senior loaded group who is hungrier than ever entering this season, after seeing their junior campaign end in the state championship game last March. Now as seniors, this group is hungrier than ever to end this season on a high note.
"We didn't like the way it ended last year, but I've mentioned to these guys it's a very difficult task to get into and win the state tournament," Pecos head coach Arthur Gonzales said. "I want them to focus day-to-day and game to game, I want us to approach things with that type of mindset because it is a long season."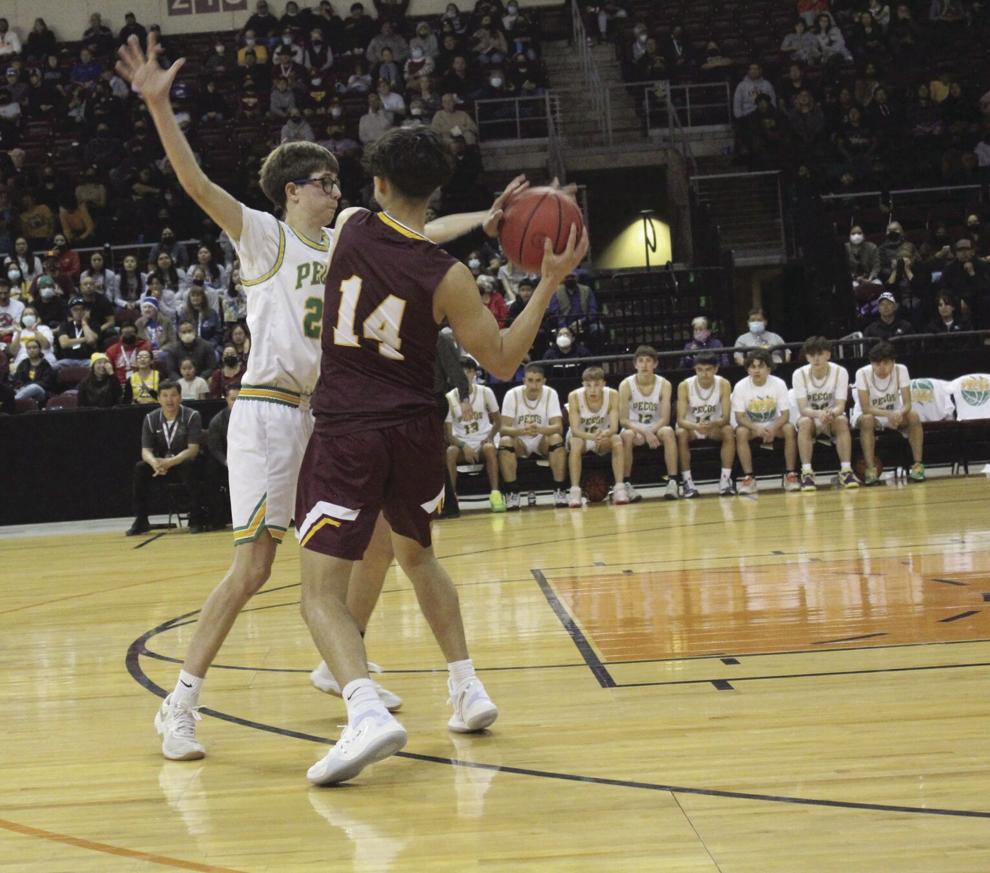 There are many seniors on this Pecos roster, but none is more important than point guard Jodiah Padilla. Padilla is one of the top guards in AA, and is the engine of Pecos' high paced machine. Padilla and Aidan Holton are the team's catalysts offensively and will be charged with handling much of the team's scoring load as they aim to lift the blue this March. Padilla is the chief playmaker, being at his best in transition, which fits right into what the Panthers want to do, playing high octane basketball.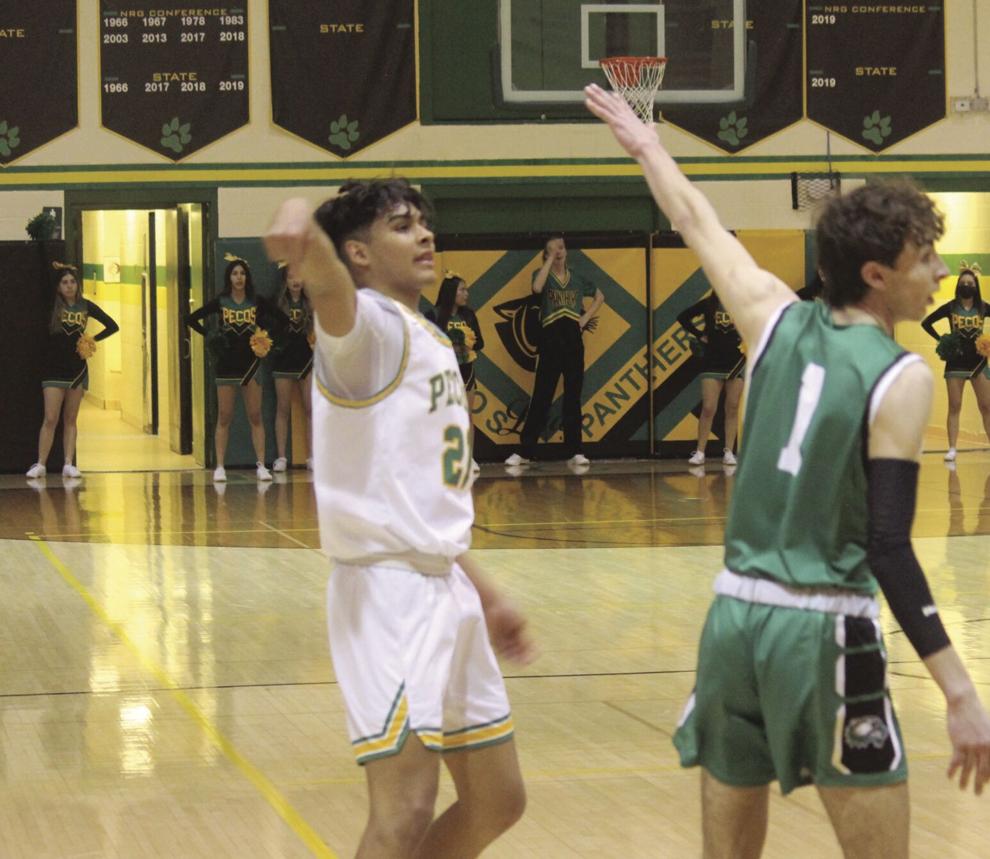 "(Padilla) understands what's important, and in my mind he's another coach on the floor," Padilla said. "I think because of his experience his teammates are starting to see what he does so they understand what they have to do. We've seen other leaders begin to step up around him, but he's a special player."
Of course this Pecos team, like all really good Panther teams will be driven by their unrelenting defensive pressure. Over the last several years the Panthers have become synonymous with a chaotic press that breaks the majority of their opponents. Everybody knows it's coming, but oftentimes it does not matter. Holton is often found at the top of the press, but a big part of what makes the press work is Malik Barrens. Barrens will be seen all over the court defensively, never giving the offense a moment's rest, speeding up the opponent and forcing turnovers to launch Pecos' vaunted fast break.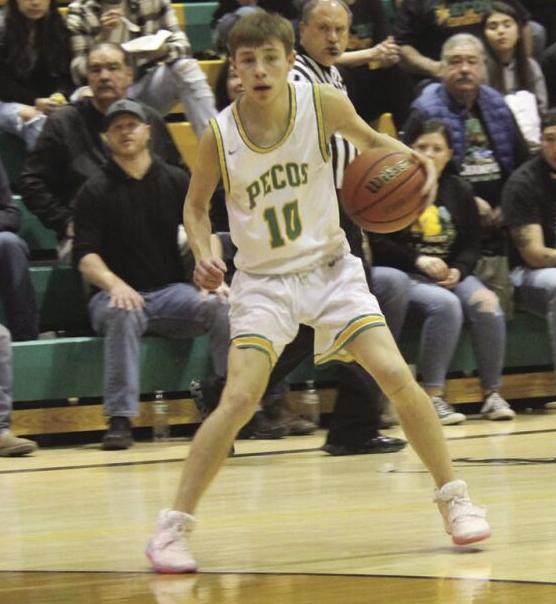 If there's one thing that comes with being a senior loaded group it's maturity. This team feels like one that can hit the ground running once the games begin next week. While it's easy to focus on those long term goals coach Gonzales is staunch in his belief that this team needs to focus on the day-to-day. They don't like how the season ended last year, and they want to get back to that point and finish the job, but there are many days of practice and many games to be played between now and March. There is a seriousness about his team that Gonzales believes is well equipped to do just that.
"I feel real confident in this group, especially from the maturity standpoint," Gonzales said. "They've embraced that this year is their last year and the leadership that comes along with that, we're just focused on our first game and getting one percent better each day."
District championships have been all but a formality, they are a staple in the state semifinals and state championship game. This Pecos team has 9 seniors on the roster. For much of this roster this season has been circled for a long time. There are a couple of players who were reserves in 2019-20, the last time the Panthers won a state championship, but now they are the key players for the Panthers. The Panthers have gone two seasons without lifting the blue, which at this point feels like a drought, but find themselves among the favorites in AA and should be right in the state championship conversation at season's end. The Panthers begin the season on Nov. 28 against Santa Fe Prep at home, where they have not lost a game since 2016.