Basketball season is here in New Mexico, with some teams starting as early as this weekend. One of those teams is the Mora Rangers, who begin their season Saturday. For Mora basketball this season is something of a reunion, as head coach Manuel Romero is returning to the school he coached at for 13 years. He won state championships in 1998 and 2005 as the head coach of the Rangers, and will now attempt to bring the Rangers back to their glory days after going just 2-9 last season. 
"I'm happy to be back home starting a second term, if you will," Romero said. "I'm happy to be back and very fortunate that I have the opportunity to bring back some of my expertise back to the kids here in Mora."
The 2021-22 Rangers are young, but Romero is bullish on his team's chances in the district, and believes that they will be highly competitive in 2A this season. He characterizes his team as one of hard workers, something that's been a signature of Mora basketball since Romero's first go around as head coach of the Rangers. 
"The kids here in Mora since I left and still today are hard workers," Romero said. "They get after it."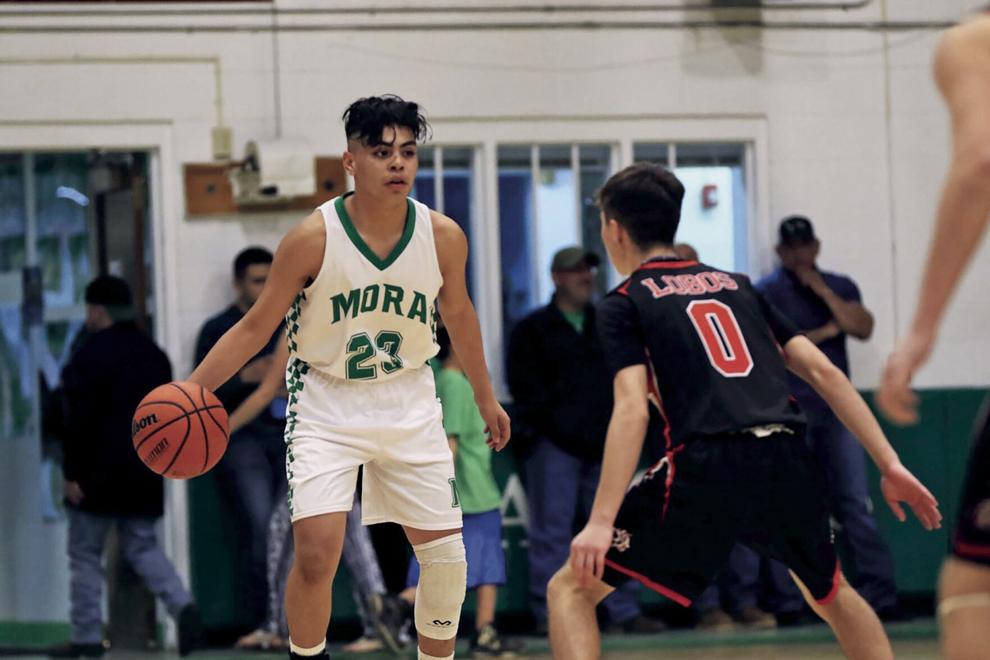 For any coach coming into year one on the job there are challenges. Every coach is different in what they expect from their players, and every coach is different stylistically and schematically. Any new coach will face the challenge in year one of making the team they take over theirs. For Romero, this season is about having the kids believe in themselves once again and believe that they can be successful on the basketball court. While they didn't have a successful season last year, they are just two years removed from going a perfect 10-0 in district play in 2019-20 and being in the playoffs. You don't have to go back too far to find success for the Rangers, and Romero believes that this version of the Rangers isn't far away from being a successful group either.
"We have to get the kids back to believing in themselves," Romero said. "I told my team when I started working with them you have to believe in yourself… Just trying to get them back believing in what Mora basketball is all about, not that I think they lost it, but we're going to try and get back to that winning tradition."
On the court this season the Rangers are going to be young, without much varsity experience. There are two seniors who do have varsity experience that Romero will be counting on this season, not only productionwise on the court, but also in leadership off the court. Senior guard Diego Chavez and senior post Diego Aragon are two players who have plenty of varsity experience and Romero believes they will help usher a young team along this season as they get familiar with the varsity level.
For Romero this is a homecoming, he's not just from Mora, but he's lived in Mora as well. Even while he was coaching at Robertson for the last nine seasons, Romero still lived in Mora. It's a community that he holds near and dear, and now he gets to be part of it as the head coach of the basketball team once again. It's where his career started and it's where he wants it to end. The goal is to reinstate the tradition of championship level basketball at Mora, and that's something he thinks is possible, at least at the district level as early as this season.
"Our goal right now, and I believe it's a realistic goal, is to be district champs," Romero said. "If we don't win district, I believe we're going to contend, qualifying for the state tournament would be a success."
The Rangers begin their season Saturday at home when Academy for Technology and The Classics comes to Mora. Romero has made the Rangers goal clear, a district championship, and in order to accomplish that they will need to dethrone the defending champions Escalante, who went 10-0 in district play last season.