Cross country has always been a numbers sport. Coaches and athletes spend a lot of time focusing on various numbers, like their mile splits or just average time per mile, in an effort to attain the best time possible. It's also a numbers sport in terms of participation, there can be anywhere from 30 to 100 competitors at a meet, which means that winning any event is difficult because of the sheer number of people you're going against. 
All of that makes what Robertson freshman runner Taylor Quintana is doing that much more impressive. So far Quintana has competed in five meets and has won three of them and has finished in the top ten of every event so far this season, with her lowest finish being seventh at the Rio Rancho Jamboree, an event that featured 97 runners.
"I really didn't expect (to win three out of five events), I thought it was going to take a while," Quintana said. "I thought I wasn't going to do very good, it's not the same as middle school here in high school, and I didn't have a season last year as an eighth grader."
With her success in competition Quintana has become a leader of the team, according to head coach Kevin Villanueva. That's impressive given that Quintana is just a freshman, but is not a surprise given the role she played on the Robertson softball team last season. As just an eighth grader for a district championship team Quintana was the most vocal player of a very talented group. Now with her success so far this season, it has naturally put her in a leadership position, something that she takes pride in, but is also honored to have at such a young age.
"She's done a really good job being a team leader for the girls team and even for our boys team," coach Villanueva said. "She's real vocal for the whole team, she's really outdone herself up to this point. She's done an outstanding job, she didn't get a chance to have an eighth-grade season, but she's trying to make up for that. She works incredibly hard."
Quintana is internally motivated to do well - it's how she's wired - but there is plenty of external motivation as well. The assistant coach for the Cardinals cross country team is older sister McKayla Quintana. McKayla was a decorated cross country runner during her time at Robertson, and now that her running career is over, Taylor is out to make sure that there is no doubt who the best long distance runner in the family is. Taylor makes it clear that she does not just want to beat her sister, she wants to annihilate all of McKayla's times from when she was in high school.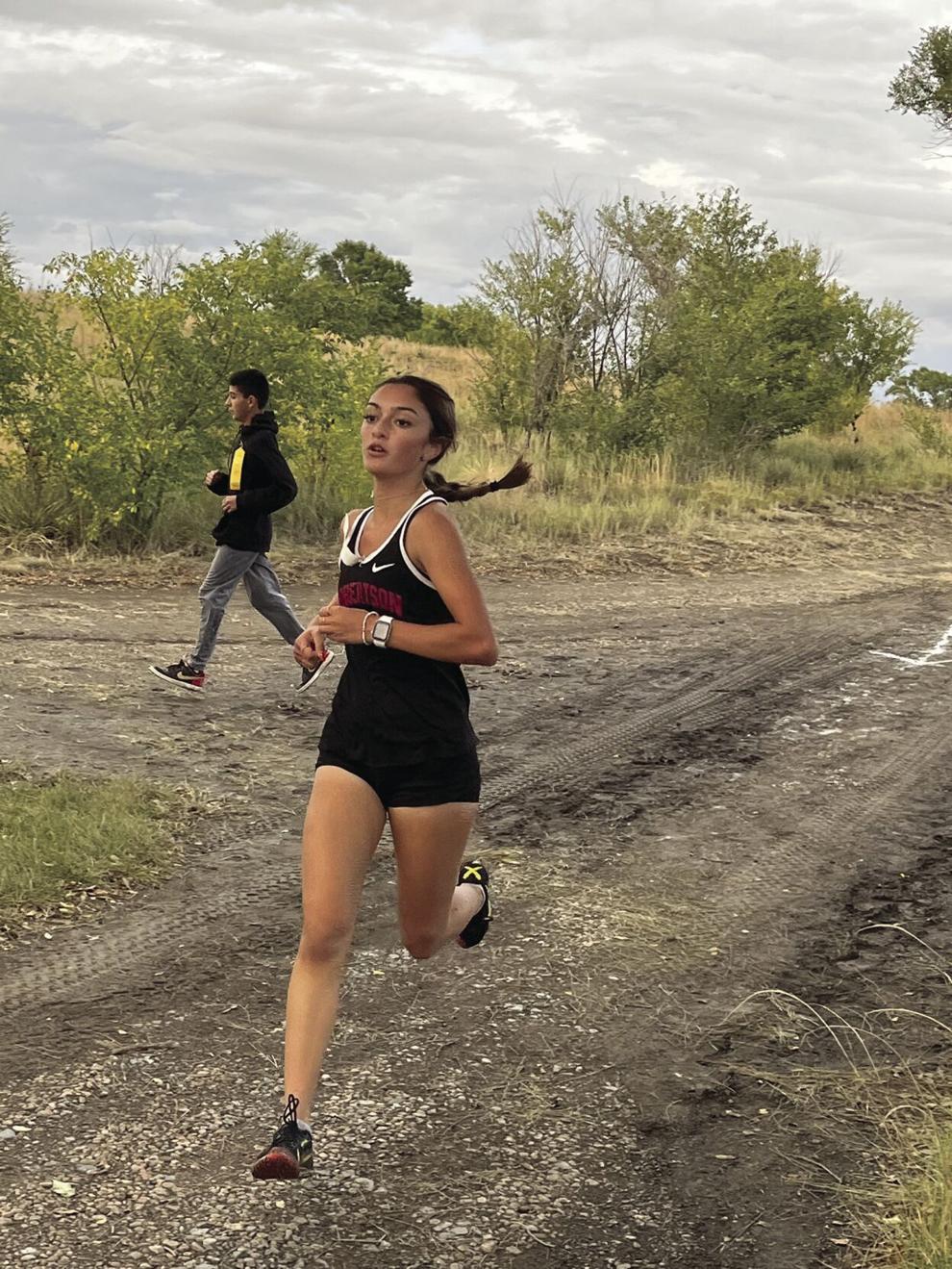 "I look at her times from the past and I have to beat her time, I just have to be better than her," Taylor Quintana said. "She'll have a time of 20:59 and I'll say, 'alright I have to get 20 (minutes) flat, beat her by a lot'… I have to just full on say, 'I smoked you, you couldn't keep up with me.'"
The goal for Quintana this season is a top-ten finish at the state cross country meet. She's yet to finish outside the top-ten in any event so that goal appears to be in reach. The state meet is almost a month away, though, and the most important meet is always the next one. At the next meet, Quintana's competitive fire will be fueled by her older sister's success once again. This weekend the Cardinals travel to Los Lunas. It's a meet that McKayla won twice in her high school career, and while Taylor cannot win it twice on Saturday alone, it is an opportunity for Taylor to inch closer to her older sister, and add another win to her young, but already impressive resume.