There are milestone numbers that exist in any walk of life. The numbers can mean many things depending on what your profession is and what the goals are. For a football coach to reach the 100-win milestone in New Mexico, that means they've had sustained success over a long period of time. Last Friday at Ruidoso, Robertson football coach Leroy Gonzalez reached triple digits in the win column in just his 11th season at the helm.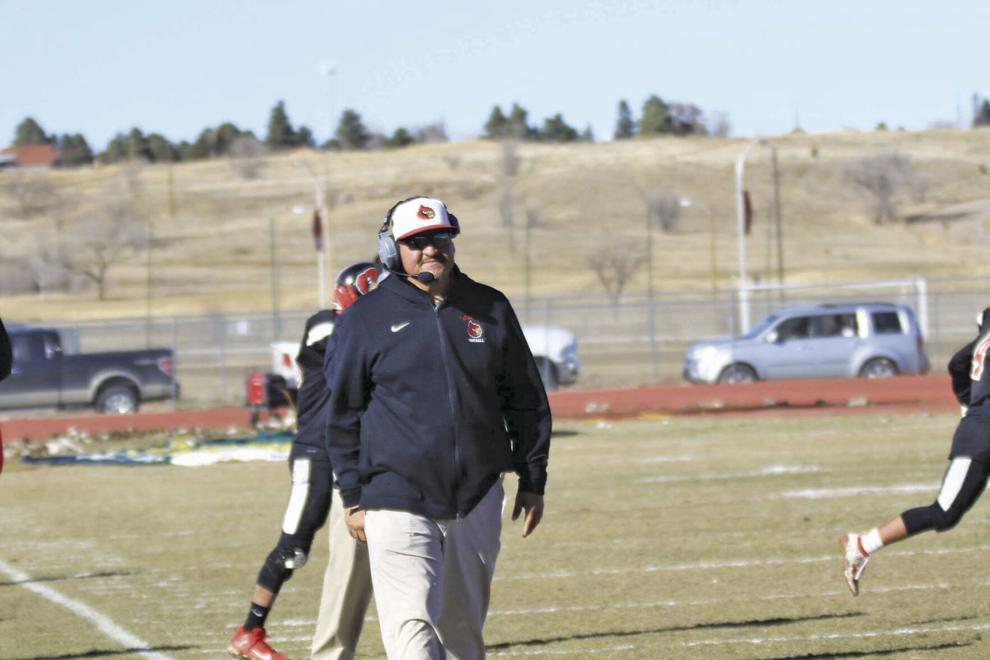 Collecting his 100th career victory in 12-7 contest that saw the Cardinals move to 3-1 on the year. Gonzalez has had a lot of success in his time at the helm of Robertson, winning a state championship and getting to several other title games, but reaching the century mark is an accomplishment that does mean a lot to him. 
"When you win it's the players and when you lose it's the coaches," coach Gonzalez said. "I've been fortunate to have some really, really good players here and I've had some really good coaches as well."
This season is one where Gonzalez has had to do some of his best coaching because of the youth on his roster, and because a large percentage of the kids on his varsity roster had not played any high school football prior to this season. 
Despite that, Gonzalez has taken a step back and is much more hands off this season than he has been in the past. Some of that is out of necessity because of health issues, but he also trusts the system that he has put in place over the years at Robertson to do its job. He trusts the assistant coaches to do their jobs well and get the kids ready for game day.
"We've been practicing the way that we do here since I was an assistant coach," coach Gonzalez said. "I think it's the best way to get high school kids ready for a game. We touch base on every individual workout that each position needs to work on."
Even more important than the schemes and practice schedule, though, is getting players to buy into the system. That's what Gonzalez has accomplished at Robertson though, from his players and coaches. Every person on the Robertson football team is all in on their way of doing things without a second thought. 
Offensive coordinator Lucas Sanchez illustrated that point before the season started. Sanchez is the play caller, and offensive coaches all want to put up a lot of points. What makes Sanchez different is the fact that he understands the style that Gonzalez wants to play and understands the importance of controlling the clock. So, Sanchez is willing to sacrifice putting big point totals on the board in order to control the clock, keep their defense off the field and do things the Robertson way. It may seem like a small thing, but that is the kind of buy-in that Gonzalez gets from his coaching staff, and that is a big reason why he's been able to have the success that he's had, winning 100 games in just over 10 seasons at the high school level.
Gonzalez will look to pick up career victory No. 101 on Friday when the Española Valley Sundevils travel to Las Vegas for the Cardinals homecoming game.