The following is one-on-one interview with Luna's Randal Krutsch. What do you like most about Luna and why? What I like best about Luna is the commitment from the faculty and staff to the students and their development not only academically but as individuals to grow to be productive members of our society.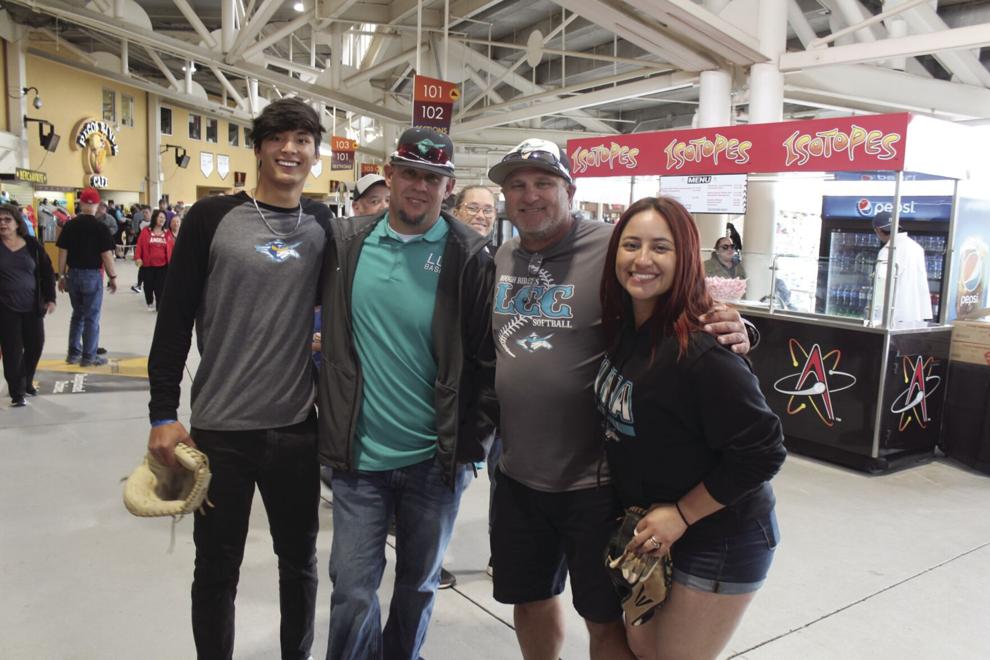 What does your job entail; what does a day at Luna look like for you?  As the head coach of the softball team, my job is to lead, develop, instruct and assist our student athletes on and off the field.   I ensure that they are taking the correct number of classes and they are attending them and doing well academically.   I coordinate practices, games, budget, travel, equipment and recruiting.   My days are filled with many tasks to accomplish every day such as recruiting new students, holding practices teaching the game and enhancing our player's skills.   Practice plans and conditioning our student athletes to prepare them for competition and keep them healthy as well as assist them in getting to a University.   I work with other coaches to set schedules and prospect camps as well as develop relationships with coaches to get players moved up to the University level.
Favorite food and why?  I love Mexican food of all kinds.   I was introduced to real Mexican food when I was in junior college in El Centro, California and fell in love with the flavors.  
Favorite TV show and why? I really don't have a favorite show to say.   I love sarcastic humor and comedies that I don't have to invest too much into.  I love cheap laughs.
Where would you like to see yourself in five years?  Honestly. I see myself at Luna.   I have a passion for junior college athletes because if it were not for Junior College opportunities, I don't think I would have the degrees that I have now and I am confident that I would not be coaching our next generation right now.   I love what I do and I love this level. 
What is your greatest strength? I think my greatest strength is teaching the game.   I enjoy studying the game and teaching it to others.    I enjoy the challenges of understanding each individual and learning how they take in information and process the information.   I am a competitive person by nature and we cannot win if I don't teach the game in a way that makes sense to the players to play. 
What would you consider your biggest accomplishment in life and why? Having former players develop such a love of the game that they became coaches themselves and are passing what they learned to others. 
What do you consider a good day in your life? A good day to me is when I have been challenged physically and mentally and I accomplished the task or goal.   I know that every day I am going to fail and if I can learn from the failure, I consider that a good day as well. 
What do you enjoy doing outside of working at Luna? I enjoy hearing what my former players are up to and what they are accomplishing.   I met up with three of my former players this summer who are now coaching softball and they were actually competing against each other.   One of my greatest joys is seeing players that I have coached continue in the work and touching others' lives.  
Any final comments?  I am so excited about rebuilding this program.   Retaining only a handful of players from the previous year and recruiting basically a whole new team has been difficult, but I believe we have put together a group of young ladies that will develop into a tough tight knit team that will turn this program around quickly.   I fully expect to shock many schools with how aggressive and talented this team is.  I think we will be the school to watch and New Mexico athletes will look to Luna before looking to schools in Colorado, Texas and Arizona.