The Pecos High School cheerleaders are getting the opportunity of a lifetime this Thursday when they perform in the Macy's Thanksgiving Day Parade in New York City. The Panther cheerleaders earned this opportunity in the summer at a camp in Bernalillo. It was at the conclusion of that camp that they found out that they had earned the chance to do what every cheer team across the country wishes they had the chance to do, perform on the national stage on Thanksgiving Day.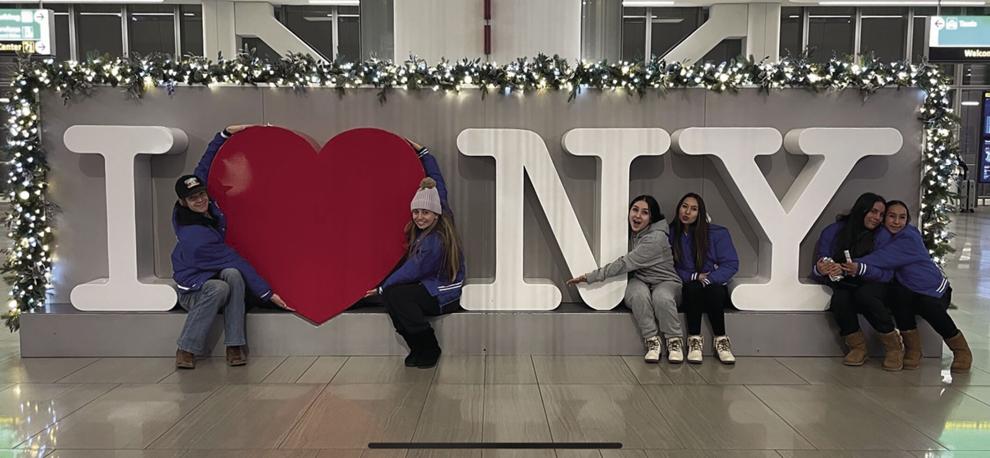 Once the team found out about this opportunity there was plenty of work to be done. Figuring out how feasible it was for them to make the trip, deciding whether or not to do so, and then actually putting in the work to make this trip happen. That work was fundraising, and they got started virtually as soon as they found out they had qualified to perform in New York City. Once word had gotten around in the community about this opportunity they had a mountain of support in Pecos. 
"We had to make a decision once we found out that we were selected, they got really excited and we talked about it a little bit and they asked if we could go," coach Danielle Seaboy said. "I said of course we can go but we have to start raising money now, we didn't have much time but we got to work."
It will not be the entire Pecos team performing on NBC Thursday morning, as Pecos has brought six of their 16 person squad to the big apple. They have already touched down in New York and have been partaking in two-a-day rehearsals for four hours at a time since arriving and have begun to realize that this is all real and that all eyes will be on them soon enough.
"It really hit them when we were standing in the airport waiting to leave Albuquerque," coach Seaboy said. "They all started looking around like 'can you believe it, we were just raising money for this and now here we are.'"
Of course for most, if not all, of the team it is their first time in New York City, and they are getting the chance to take it all in. Sightseeing, Broadway, a holiday in New York City, what more could anyone want?
"Everyone is in such awe, there's so much chatter from this group all of the time but now they are just moments where it's complete silence because they're just taking it all in," Seaboy said. "It's one of the most beautiful things you can see from a young person's perspective, I'm just so excited for them to have this opportunity."
Of course it all culminates Thursday morning with a two and a half minute performance on NBC with virtually the entire country watching. It's not lost on this group that they are in New York City for a reason, and it's to showcase their talent and hard work on the national stage. 
"It's a very humbling experience and it really warms my heart because they've worked so hard and they're getting recognized for it," Seaboy said. "It's something that as a parent, as a teacher it's everything you want for your kids."
Kristina Ragland, Daniella Chavez, Lauren Vigil, Natalia Montoya, Linda Sanchez and Anthony Hughes will be the students performing on Thanksgiving Day. 
Editor's Note: An update on when the Panther cheer squad will be performing will come later this week when we find out more information.