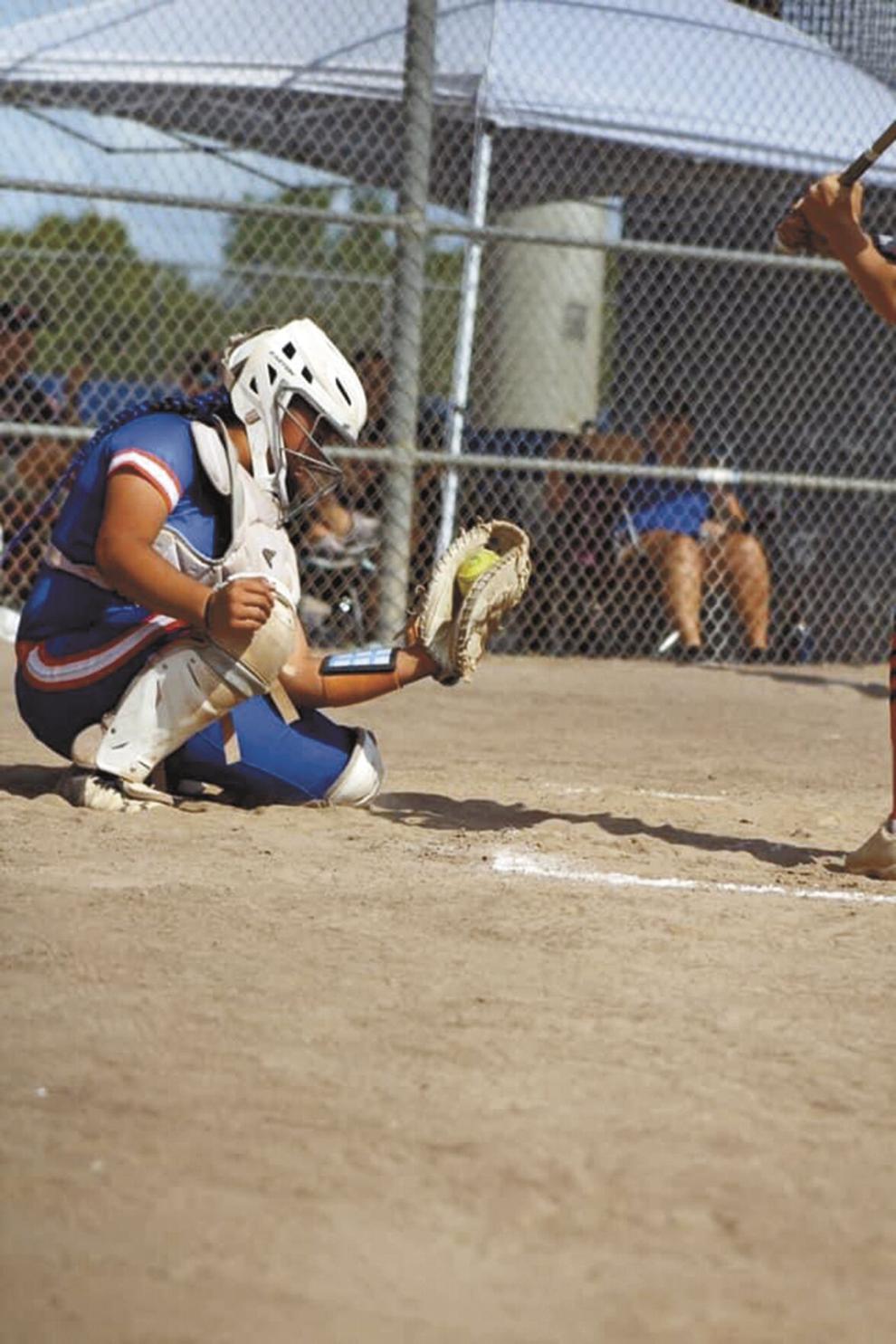 Eleven-year-old Las Vegas resident Malie "Moogie" Satete has been tearing it up on the diamond for the last couple of years. Her ability has been heralded not just by people here locally, but by travel softball coaches all over the country. The biggest honor that's been bestowed upon Satete is being selected to represent Region 5 in the USA softball 12u All-American camp. The All-American camp is more than just a typical sports camp though, it also consists of a tournament that will take place between the different regions attending the camp in Oklahoma City. All of the girls attending will also get a chance to play at the USA Softball Hall of Fame Stadium, where the Women's College World Series is played every year. 
"It took a long time to get here," Satete said. "Just working on a lot of stuff, it was really exciting when I found out I made it."
A big reason why Satete's mother, Julie Esquibel, believes that she has been able to have this high level of success on the diamond is because she did go out of state quite a bit and play travel softball last summer. Satete plays for several travel organizations, but the one she currently plays with is the Central Florida Stars based out of Orlando, Florida. With the stars Satete has had the opportunity to play in events all over the country, in places like Florida, Nashville and Indiana. Esquibel believes that the consistent competition that took place last summer was a help for Satete's development, especially when so many kids were not able to play.
"We noticed that over the last year and a half that she was jumping over a lot of the kids her age," Esquibel said. "We just thought, 'OK, we have to do something different or else she is just going to coast.'"
The "something different" is the level of competition in travel softball that Satete is able to play against. With her Central Florida Stars team, Satete has been able to compete in several national tournaments against the best kids her age, allowing her to grow as a player, and in a big way has led to this achievement of being invited to the All-American softball camp. Satete is one of just 15 players from Region 5, which features New Mexico, Oklahoma and part of Texas. Satete is also one of just two girls from New Mexico to make the 15-woman roster. 
Esquibel believes that the travel softball experience is vital for Satete, because in those games is when she sees her greatest level of competition. There are several girls like her, and a few that are maybe better than her. It has allowed her to keep growing as a player rather than plateauing, which is likely what would have happened had she just kept playing against a lower level of competition.
"It's hard for me to say that I'm excited to do all of this, because I wish I could just say that she was homegrown," Esquibel said. "But we've needed to play travel. I believe that it's absolute necessary for us at this point to leave the state and have her do this. I tell her we have to leave because I want you to see other kids, because what is here in New Mexico sometimes just isn't what we hope for."
Satete even does FaceTime coaching sessions with a coach out of California to help her develop her game when she is not playing at an out of state tournament. Esquibel believes that all of this necessary in order for her daughter to reach her potential as a player. She is on her way to reach that potential given all of the work that she puts in, and now with this prestigious invite to the All-American camp, Satete will get a chance to put her skills to the test against some of the best kids her age. This is something of a measuring stick, to see where she stands. Of course, Satete is also really looking forward to seeing and playing in the stadium where some of the biggest softball games in the country take place at every June in the Women's College World Series.
"I'm looking forward to seeing the stadium," Satete said. "I also want to see the other girls that I'll be playing with and the other team USA girls."
Satete will compete in Oklahoma City from Aug. 13-15. Satete will get the chance to play at least five games, beginning with two seeding games, a game played in the Hall of Fame Stadium, followed by a double-elimination tournament. In between all of that she will get the chance to develop her skills alongside some of the best talent in the country.