As the 2022 high school football season kicks off this weekend, we will spotlight the quarterbacks that will be leading the Cardinals and Dons into the new season. Quarterback is the most important position on the football field, and perhaps the most important position in all of sports. This season the two men leading our high school football teams are fairly different, one is a senior, the other a sophomore, one has been the quarterback for virtually his entire football playing life, the other will be playing under center for the first time in his football career. What they both have in common is that their team and coaching staff have immense confidence in their ability to get the job done on the field this Fall. Meet your local starting quarterbacks, Robertson's Ace Gonzalez and West Las Vegas' CJ Perea.
Perea returns to lead the Dons offense after a very good freshman season, which saw him throw for 2229 yards and 24 touchdowns. He returns under center with higher expectations in 2022. As a freshman Perea was part of one of the best offenses in AAA, now as a sophomore he will be asked to lead the offense, it's a challenge that he's excited about and believes he's ready for.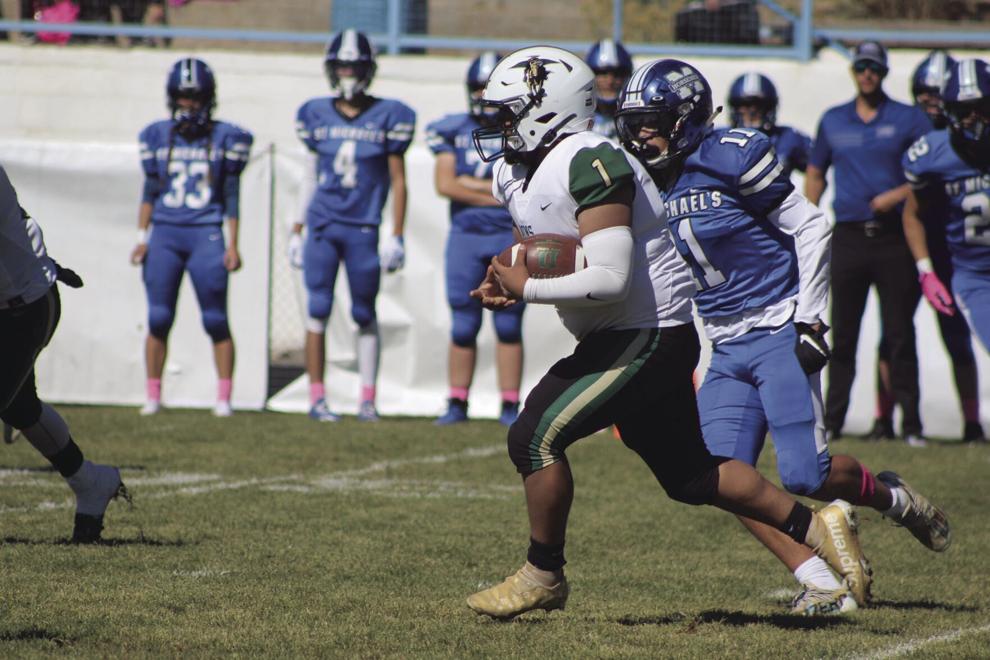 "This year it's more on me, I have to take leadership of the offense," Perea said. "Just talking to the guys more, getting them in the right spots, telling them what to do, it's all part of taking that leadership role."
For Ace Gonzalez, his path to the quarterback role is different than Perea's. Gonzalez was the starting center and middle linebacker for the Cardinals in 2021. The Cardinals want a quarterback that can help them manage the game, control the ball and clock, and most importantly knows the offense. The coaching staff believes that Ace brings all of those things to the table, and he has the vote of confidence from his top receiver Mateo Contreras.
"As a receiver you always have to trust your quarterback and I trust Ace back there," Contreras said. "This is his first year, so you almost don't want to have super high expectations for him, but I do expect him to do great things, we all trust him as a leader and as our quarterback."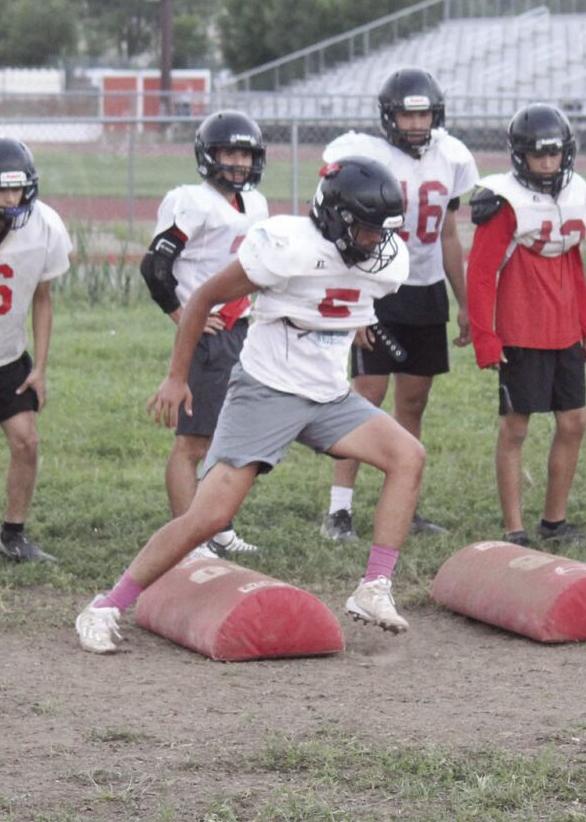 There is one on field characteristic that the two young men share, and that is their physical nature as a ball carrier. Gonzalez, after spending the first few years of his high school career at linebacker, tight end and on the offensive line is naturally a very physical player on the football field, and will bring that physicality to his new position. Perea showed his power running ability in spurts last season, and if their scrimmage was any indication, that downhill running style is something that should be on full display this Fall. 
In 2022 there will be high expectations for both quarterbacks. Perea will be asked to build upon what was a great statistical freshman season at quarterback, and will be asked to not only increase his production now that star running back Damian Gallegos has graduated, but also must become the voice of the offense on the field.
For Gonzalez, he's tasked with replacing the AAA player of the year Mathew Gonzales. The coaching staff does not expect him to be his predecessor, the two are vastly different players, but Ace does walk into this position for a team with sky high expectations. While the quarterback position will be different, the Cardinal supporting cast remains almost identical to last year's blue trophy winning team, and Gonzalez is expected to help build on that momentum.
"For us it's the same thing every year, you just have to do what you have to do, and now this year I'm the quarterback," Gonzalez said. "It's different, I have a lot more responsibilities, but at the end of the day you just got to get the job done."
Both young quarterbacks are set up for success this season, as they each return two of the top seven receivers in AAA last season in Contreras and WLV wideout Jaydin Vigil. Both teams have high expectations, as they've stated that their goal is to win the blue this November, in order for that to happen for either team much will be asked of their quarterbacks, who expect to have big seasons this Fall.