There's no time quite like playoff time. It comes with some added pressure; you lose and you're out; but the joys of victory this time of the year are hard to match. The Lady Cardinals soccer team will be looking to experience the thrill of victory at home on Saturday when Bosque comes to Las Vegas. It's a rematch from earlier this season, when the Cardinals went on the road and beat Bosque 3-1, the program's first win over the Bobcats in over a decade. 
"We know we can beat them, and that's a big deal," Lady Cardinals head coach Jeff Houdek said. "We hadn't beaten them in a long time, they have some really strong players and are coached really well."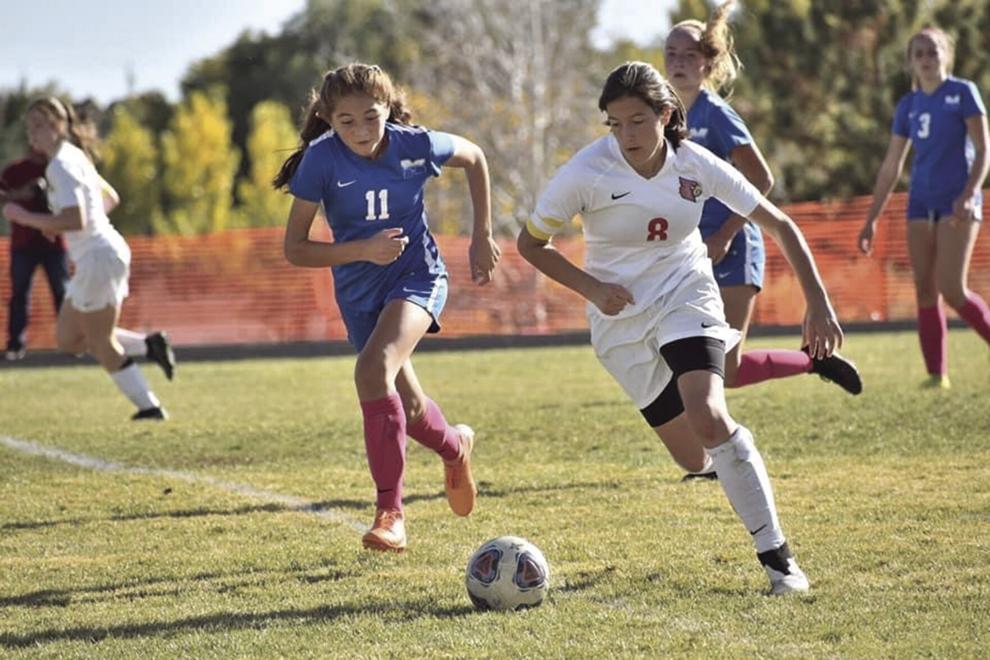 If a team faces an opponent in the postseason that they played during the regular season, then they want it to be an opponent they already beat. Even with that win under their belt this is a scary game, not just because Bosque is a program with great history, but because Houdek has seen firsthand just how much better a team can get over the course of the season. 
Houdek loves the progress his girls have made from game one until now. He believes that the team he has now would handily defeat the team he had even a month ago. The Lady Cardinals went on a nine-game winning streak right before the end of the season, including eight shutout victories. 
"These girls are a lot better at holding position," Houdek said. "We're better at finishing opportunities all season long… We've been scoring goals all season, but initially it was we were scoring goals one way, now we can score a bunch of different ways and different girls can score."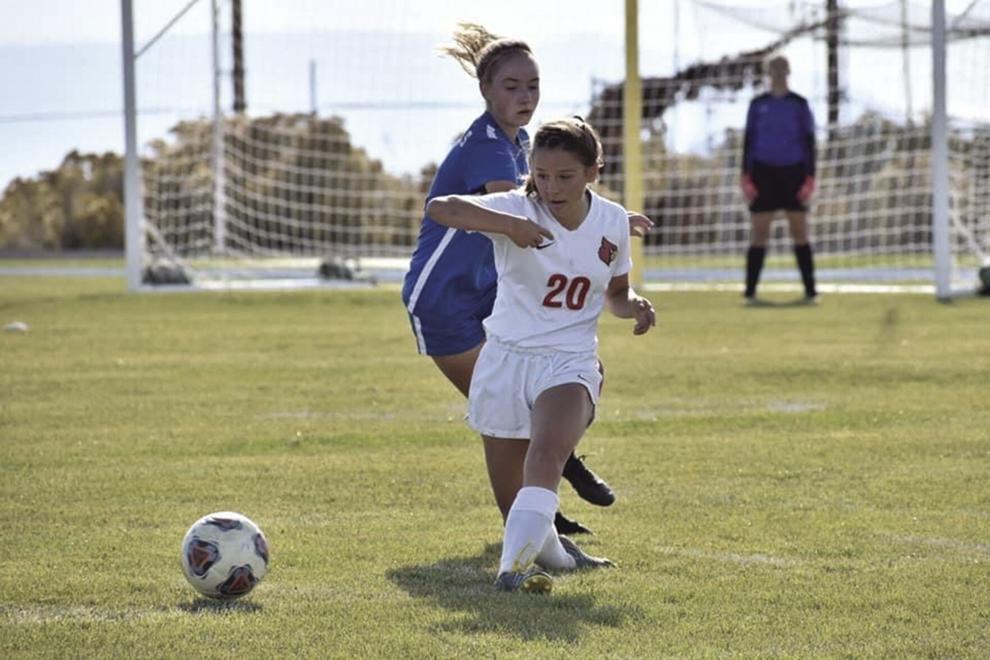 They were riding high until last Friday, when they traveled to St. Michael's. The match against the Lady Horsemen was for a share of the district crown; a Lady Cardinal win would have tied them atop the district with St. Michael's, but a 5-0 loss has the Cardinals regrouping before the postseason begins. St. Michael's is the defending state champion, and the Lady Cardinals found out on Friday the level they're going to have to play at if they want to make a state championship run.
It was not just Friday. All season the Lady Cardinals have scheduled tough, and that is by design. The Lady Cardinals are the No. 4 seed entering the state playoffs and have played all the other top-six seeds during the regular season. In all likelihood, the road to a state championship will exclusively go through teams that they played at some point during the regular season.
"That's 100 percent by design," Houdek said. "Years back we used to play teams over the course of the season that were not that strong and the only time we saw those top dogs was in the state tournament, so I've worked to try and get all of these teams on our schedule so we know what to expect."
One emphasis for Houdek throughout the season has been for his team to be smart on the field, to be able to think critically. As the playoffs approach, he likes where his team is mentally, and with seven full days off before their first round playoff game he likes where his team is physically as well. 
"These girls are so smart," Houdek said. "They're all athletes, we have a bunch of athletes, but they're crazy smart, they learn the game on the fly, they can make adjustments on the fly because they understand the game and they understand the situation."
The Lady Cardinals will get to play their first playoff game on their brand new home field Saturday at 10:30 a.m. when Bosque comes to town. Robertson will look to win a playoff game for the fifth season in a row.