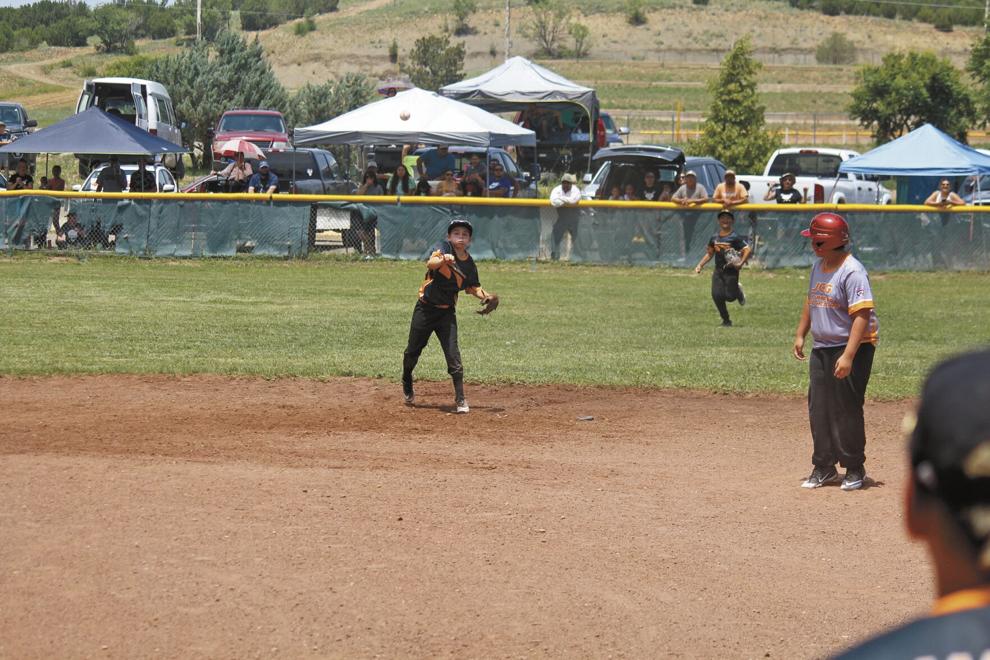 The 2021 Little League season began as one that many in the community were just hoping to get through without interruption. That's the way most leagues and sports approached this season in New Mexico.
After a year without sports, spring and summer leagues across the state were primarily focused on safety precautions in order to be able to have athletics. For La Plaza Little League in Las Vegas, that was the case as well. They knew this would not be a normal season. They knew it was going to be different, and they were OK with that so long as kids got the opportunity to play baseball this summer — an opportunity that kids in the community did not get in 2020.
 "It's a blessing really just to see the kids out here having fun," La Plaza President Roland Medrano said. "After a year cooped up, to see them out here having fun and hitting the ball and enjoying themselves, it's been a good season."
 While the focus at the beginning of the season was getting kids on the field in a manner that was safe, an amazing thing began to happen. Things started to revert, perhaps, back to normal. Concessions opened up at the park, the kids were allowed to play without masks and the Little League games turned into community social events.
By the championship games on Saturday, July 10, it felt like the whole world was back to normal when you were at Rodriguez baseball complex. Parents were tailgating in the outfield, posters of the kids were placed along the fences on the first and third base lines, and it felt like after so long, sports had finally come back to the same place they were at before March of 2020. It was no longer about safety precautions, and attendance limits, and making sure everyone had their mask on. For players, coaches, parents and fans, it was about making sure their team won the game.
 "I did not think we would get here at all when we started the season," Medrano said. "No mask, people out here having fun in the outfield, doing their thing. It's really the season that shouldn't have been, but it was."
 In the majors division (10-12 years old) it was JCG Plumbing who emerged victorious in the final Little League game of the 2021 season, beating a team they had lost to twice during the regular season. There was an intensity to the game that comes with any contest where a trophy is on the line. The intensity was not just from the kids, but the coaches as well, giving the feeling of being at Fenway Park for Game 7 of the World Series. This season is an opportunity that everybody involved was relishing.
 "It was nice because, for a lot of our kids, it took them a while to get back in it," JCG head coach Jaime Ulibarri said. "With the parents supporting us, we came together and we were able to do it."
 This Little League baseball season looked like it may not happen for a while, appearing as if there were too many hurdles to jump through. At the end of it though, this season could have turned out to be more than just a season for Little League baseball. It could have signaled a return to normal for sports in Las Vegas, and that is something many sports fans in town are ready for with the 2021-22 athletic calendar set to start next month.