West Las Vegas senior running back Damian Gallegos has had a monster senior season so far. In only five games, Gallegos has accumulated over 1,100 all-purpose yards and 26 touchdowns, making him perhaps the most impressive player on the field and on the stat sheet so far this season. Gallegos impacts the game in many ways on both offense and defense, and his contributions have helped lead West Las Vegas to a 5-0 start this season.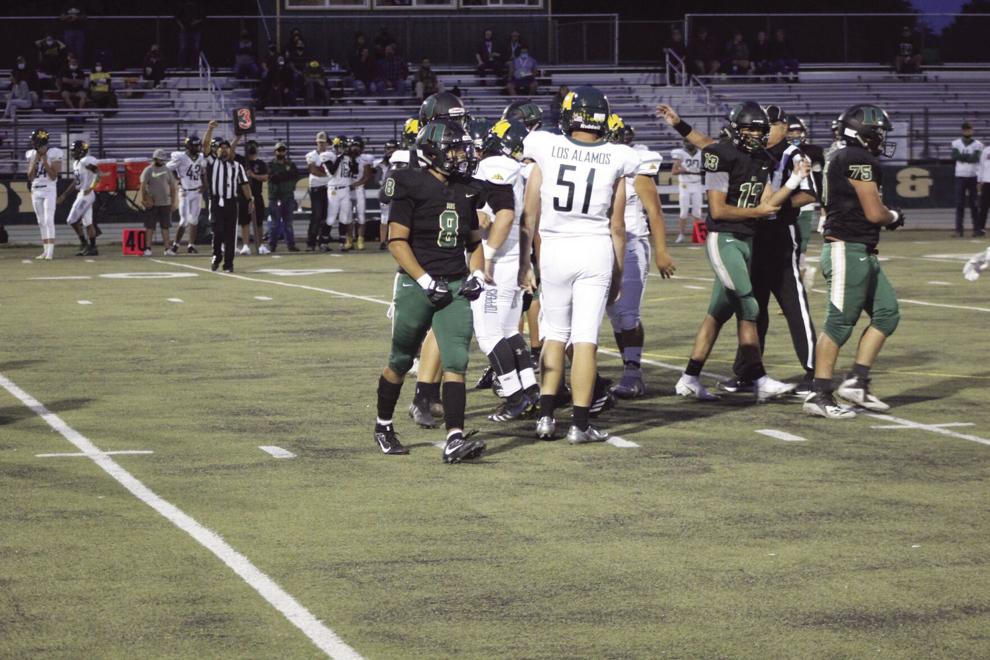 "Everybody knows that he's our guy," West Las Vegas head coach Adrian Gonzales said. "Our opponents know that he's our guy, but at the end of the day you have to stop him. We want to get him the ball in open space and let him do what he does… That's our guy, it's no secret."
Gallegos has been one of the best running backs in New Mexico so far this season, and last Thursday night against Los Alamos was his best game yet, one for the record books. It was a high-scoring affair against the Hilltoppers, as the Dons put 72 points up on the board, and for a while it seemed like they scored every play. The catalyst of that offense was Gallegos, who has been the Dons' workhorse throughout the season. Gallegos ran for 290 yards on just 19 carries, scoring eight touchdowns. The eight-touchdown performance put him in a league with former Del Norte running back Isaiah Ortiz for the second-most rushing touchdowns ever scored in a New Mexico high school football game. Ortiz's eight touchdown game also came against Los Alamos in the final regular season game of the 2018 season. The state record is 11, which was set by Ernie Perea of Los Lunas in 1967. However, with the 50-point mercy rule now in place in the state. it seems unlikely that anyone can match that mark. Gallegos was so dominant against Los Alamos, that when coach Gonzales was calling run plays in the second half, he said it was for the purpose of just running out the clock, but Gallegos just kept running for long touchdowns.
"There's a tremendous pride that comes with being called the workhorse," Gallegos said. "Being that guy to go to, it's a great honor to have."
The eight-touchdown game capped an incredible first half of the regular season for Gallegos, in what could end up being a record-setting campaign. So far this season Gallegos has scored 162 points, 32.4 per game. If he continues that pace, he would break New Mexico's all-time single season scoring record at the end of the regular season. He is just 40 points away from cracking the top ten in single-season scoring, with five games still left to play.
While his season has been remarkable up to this point, he said he is not playing for individual accolades and stats. That endears him to coach Gonzales, but it also makes him a highly effective leader for the Dons. When your best, most productive player is also unselfish, that helps create the winning culture that every coach across every sport craves. The potential record-setting campaign continues this week when Raton comes to Las Vegas to open up district play at 7 p.m. Friday.