One of the many life lessons that football will teach anyone is how to fight through adversity, or at the very least, it will give you an opportunity to fight through it. The West Las Vegas Dons have that opportunity this week, although it could not have come at a more inopportune time. At the team's first-round playoff game on Saturday, head coach and play caller Adrian Gonzales will not be on the sidelines. 
For any team, losing their head coach is a big loss, but for an offense that is averaging over 38 points per game to lose the play caller is no small thing to overcome, and now the Dons will have to do it with their season at stake when Cobre comes to town Saturday afternoon.
"He is the head honcho of this team," defensive coordinator Doug Kavanaugh said. "The kids really relate to him, it's really unfortunate that this took place because he's brought a lot to this program since he's been here."
A common theme with Gonzales throughout the regular season win or lose was that their goals did not reside in the regular season. The Dons goal is, and has been, to lift the blue trophy Thanksgiving weekend. As of right now, that goal is still in play. The postseason run is what Gonzales has been gearing up for all season, and now, in his team's most important game to date Gonzales will be forced to watch anxiously from home. 
"The goal is still the same," Kavanaugh said. "That's what we're talking about, and we want to make sure that we put ourselves in position to move forward, and we have to handle Cobre, they're a good bunch of athletes and a good program, they're in the playoffs for a reason."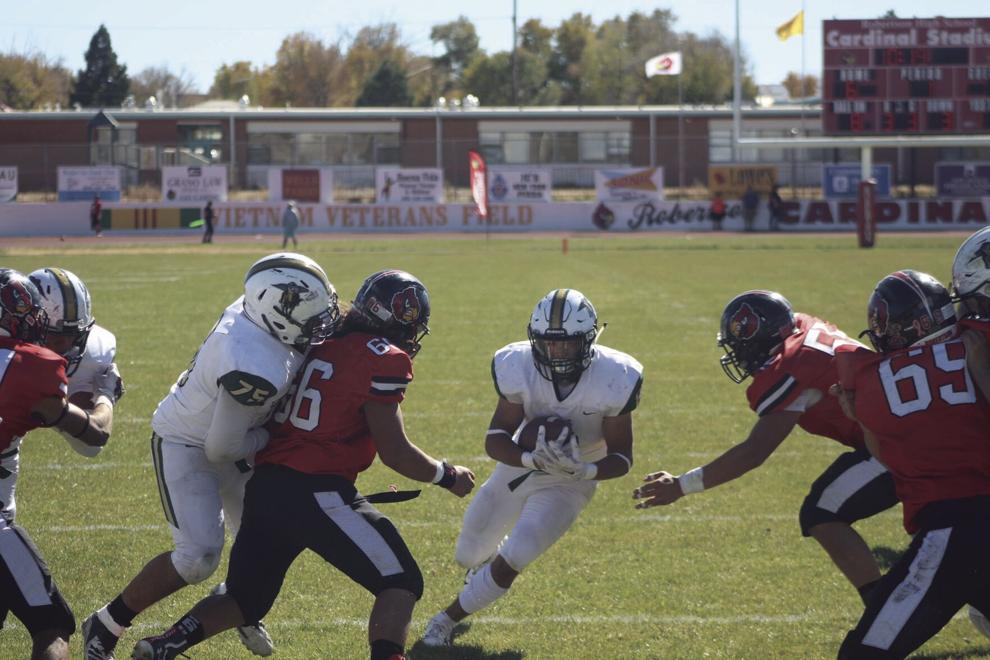 Cobre is in the playoffs for a reason, but so are the Dons, and chief among those reasons is the offense. Senior running back Damian Gallegos leads the attack with 35 total touchdowns this season and, typically, as he goes the offense goes.
"Well it's always good to have (Gallegos)," Kavanaugh said. "What we're trying to do is put it all together where we can be explosive in the air and in the run game."
Despite the loss to Robertson last Saturday the Dons might have had their most successful game throwing the ball this season. Freshman quarterback CJ Perea completed 13 of 19 passes for 311 yards and three touchdowns, with many of his throws going deep down the field. Perea having arguably his best game of the season against one of the toughest opponents on their schedule is something that bodes well for the Dons this week and going forward.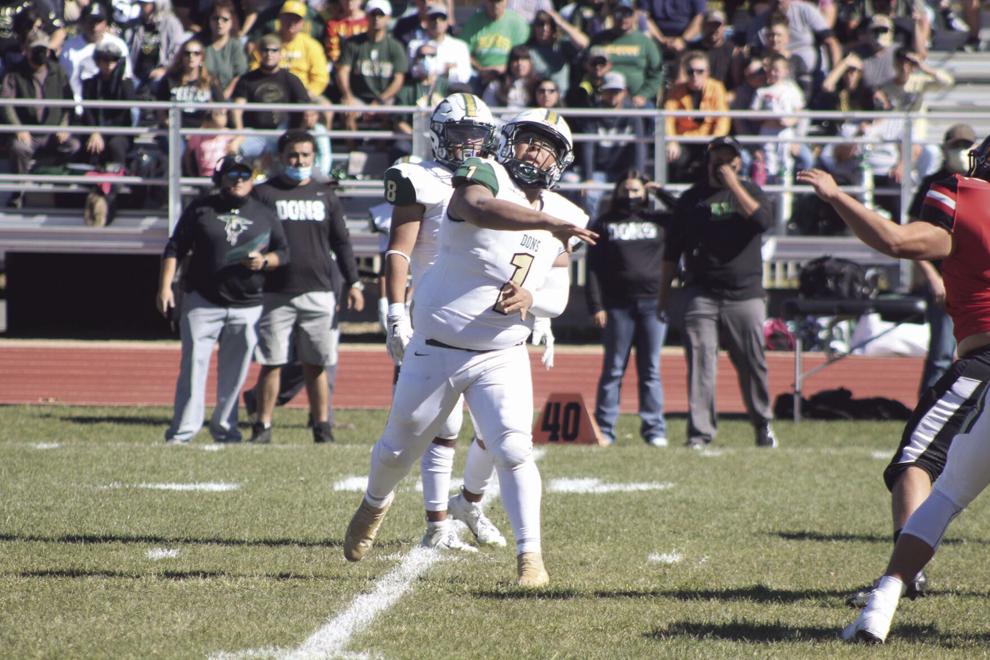 It was not just Perea who had his best game to date, but senior wide receiver Josh Gonzales had the best game of his high school football career, reeling in seven catches for 167 yards and two touchdowns. While junior wide receiver Jaydin Vigil has been the go-to guy in the passing game for much of the season, Gonzales has stepped up in the season's final weeks, and with Gonzales, Vigil and now Gallegos, who had 83 yards receiving and a touchdown against Robertson, all proving to be effective options in the passing game, it gives the Dons a multifaceted attack that opponents must respect and prepare for.
While the offense certainly had their moments last week against the Cardinals, the defense struggled mightily to contain an explosive offense. As alway,s there are adjustments to be made, and the signal caller Kavanaugh and his personnel will have the chance to put those on display Saturday against what they expect will be a formidable challenge.
"They're a big bunch of men, and I think what we have to handle is their passing game," Kavanaugh said. "They're more of a passing team than they are a running team, and if we can find a way to add pressure and stay over the top of routes I think we'll be in a good position."
There are a couple of common opponents between the two teams, with both having played Dexter and Robertson. The Dons beat Dexter 39-27 while Cobre lost 31-10. Both teams were defeated by Robertson, Cobre by a score of 46-0 and the Dons 40-27. Those games for Cobre may not mean much, or anything, now, as both contests took place before Oct. 1, while the Dons played each of those games in the month of October.
The Dons are the higher seed, earning the right to be the home team on Saturday, which bodes well for them. Losing coach Gonzales for this game is a big one, but the rallying cry is now to get him an opportunity to come back next week. It's do or die time now for both teams as the playoffs get underway, with the winner setting up a rematch with Robertson at Cardinal Stadium next week. Kickoff will be at 1 p.m. at the Frank Herrera Complex.