Since becoming the head coach of the Cowgirls softball program, Kevin Jannusch has made it a point to make the program more local. In the past he has said that if he could have a roster of 25 players from Las Vegas that could win the RMAC that would be the most ideal scenario for the team. Currently, the team has one local player in sophomore infielder McKayla Encinias, who graduated from Robertson High School in 2019. 
The team does have one more local kid in a less traditional sense. That would be sophomore infielder Anahi Ruiz, who is joining the Cowgirls this season after playing at Luna Community College in 2020-21. At the Division II level, junior college recruiting is a big part of the game, and with the only New Mexico junior college softball program being mere miles from NMHU's campus, it's natural that Jannusch wants to see the relationship between the two programs blossom, and with LCC head coach Steve Wallace, someone Jannusch knows from his club ball and college coaching days in Texas, it makes that relationship easier to form.
"Steve is a really good guy, I talk to him weekly if not a little bit more, we're always just checking in with each other and seeing what's going on," Jannusch said. "I really appreciate what he's doing on the local scene as far as recruiting… It's important for us to trust what he's doing and trust his judgement and if they make it into his door then we need to take a serious look at them."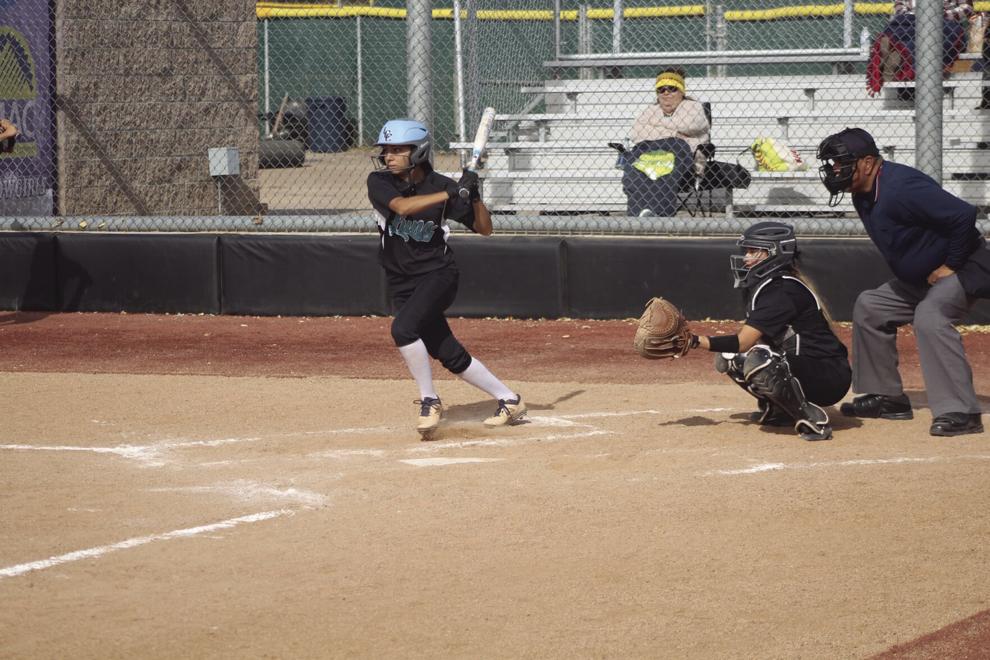 The two programs scrimmaged each other in a doubleheader on Sunday, closing out the Cowgirls Fall schedule. This accomplished several things. First it gave Jannusch another opportunity in the Fall to see his team as he prepares for his second season at the helm. It also gave him a chance to see the Rough Riders in action, on his own field with his undivided attention. Ruiz was the first kid under Jannusch to go from Luna to NMHU and it's unlikely that she will be the last.
"Las Vegas isn't Albuquerque and it's not Santa Fe, and if players who are (at Luna) are acclimated to this city then they're ahead of the curve," Jannusch said. "For instance Anahi Ruiz has fit right in, she came in and didn't miss a beat. She's a big part of what we're doing, she was their best player last year and after watching her a bunch of times I thought that this kid could help us and right now she's on the depth chart to start and be in our lineup."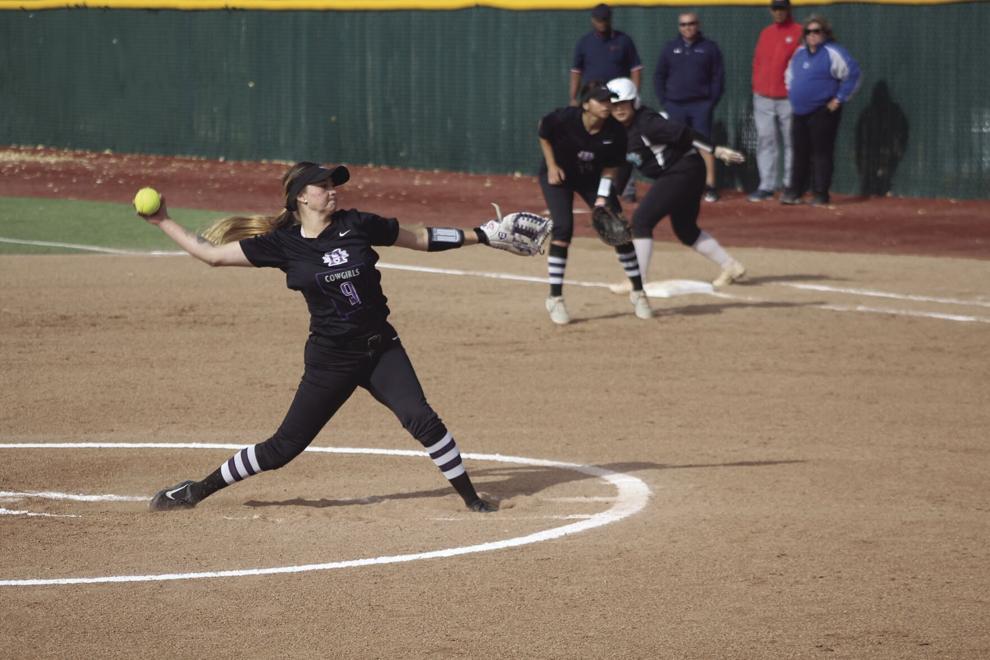 Sunday was also something of a homecoming for Ruiz, getting to play against her old coach and some of her old teammates. One of the things that Jannusch likes about Ruiz is her versatility. He believes she can play any position on the field, and he showed that belief during the two games. Ruiz played all nine positions in the field during the doubleheader, starting out at catcher in the first inning of the first game, and working her way through the other eight positions over the course of the afternoon. If Ruiz does have success at NMHU, and the early returns are very good, then that only opens the door wider for more kids from Luna to find their future university home at the school just down the street. 
Coach Wallace and Luna have made it a point to sign local kids as well. In last season's recruiting cycle alone, Wallace signed West Las Vegas stars Mickey Montoya and Chrislen Archuleta. Both were on the field Sunday. With two programs that made the state semifinals last season here in town, and with several players who play plenty of travel softball during the summer, Archuleta, Montoya and Encinias appear to be just the beginning of a movement started by both coaches to keep local talent local.
The doubleheader against Luna was the end to the Fall season for the Cowgirls, one that had Jannusch excited. He believes that his team will be much improved on the field. One thing is certain, this team has far more depth than his group had last season and that showed Sunday with being able to rotate in multiple players at every position on the field. He wants the talented players locally to stay here, but knows he must put a quality program on the field in order to entice them to do so, and feels good about his chances to do that this season.