For nearly two years the Sanchez Family Stadium on the campus of New Mexico Highlands University has sat empty, without a regular season football game played. This Saturday, when Colorado Mesa University comes to town, the Cowboys will finally play the first home game of Josh Kirkland's head coaching career and the first as Cowboys for many of these NMHU players. 
Through two games the Cowboys are 1-1, with a dominant win over Fort Lewis College in week one, before dropping a 31-21 contest last Saturday to No. 7 Colorado School of Mines. The Cowboys will attempt to find their dominant form once again against the Mavericks who are currently 1-0 after having last week off.
"We're fired up to get out there and showcase our team to Las Vegas," head coach Josh Kirkland said. "I know a lot of people have been watching and streaming us online, but to get out and have everybody see us in person is going to be a lot of fun."
Against nationally-ranked Colorado School of Mines the Cowboys did not get the result they wanted, but Kirkland was proud of how well his team played. The 31-21 final score does not show how close the game really was. With under two minutes to play, the Orediggers were facing a 4th down with nine yards to go and went for it; they scored a touchdown on the play after the pass was deflected, giving them a two-score lead. If the play had been unsuccessful, the Cowboys could have had a chance to win. 
"That game for us was pretty mistake-ridden," Kirkland said. "We were up by three at one point and late in the game we just couldn't put it together."
Even with the loss Kirkland still believes that his team is good, and that has been shown in flashes so far this season, but after missing 12 practices at the end of training camp there is still some catching up to do. The team faded down the stretch in the first two games, with scoring totals much higher in the first half of each game so far. After a good week of practice, the Cowboys are seeking a complete performance from start to finish against the Mavericks this week, who have not lost to the Cowboys since the 2012 season.
"They're going to be a good football team, they've been a good team in this conference for the last several years," Kirkland said. "We have to go play a good ball game to come back with a W in this one."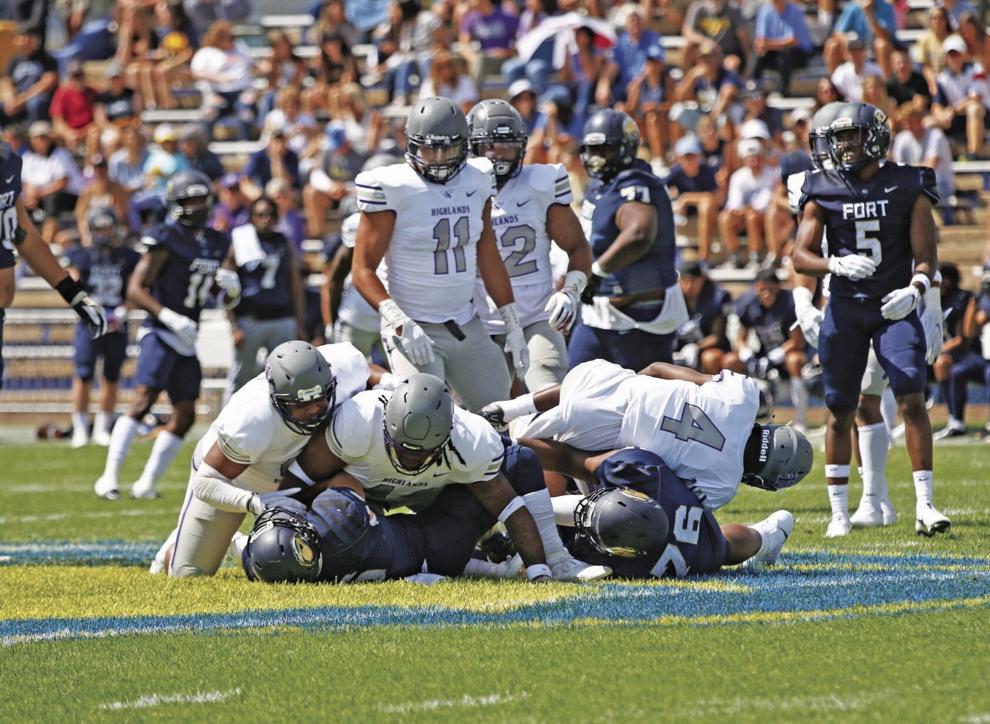 In the loss to Mines, the Cowboys defensive line showed it will be a force to be reckoned with throughout the season. They sacked the quarterback twice, recorded six tackles for loss and held the typically potent Oredigger rushing attack to just 3.2 yards per carry. Coaches believe the more they play together the better they will get, and this unit, led by senior Victor Villareal and junior Rashaun Williams appears to be one of the most talented groups in the RMAC.
The high expectations the Cowboys have for this season have not changed after last week, and virtually every goal they set out to accomplish prior to the season is still in play. This week, the Cowboys hope to get back on track and snap a seven-game losing streak to the Mavericks. Saturday's game will kick off at noon. Tickets are $10 for adults, $8 for seniors (65+) and free for children under the age of 12.