In the last two years Robertson center fielder Felicia Ulibarri has had a lot of success on the field. The all-district and all-state honoree has been a key part of the Cardinals' success in 2021 and 2022, culminating in a state championship just two weeks ago. Ulibarri has parlayed her success on the diamond into an opportunity to continue her softball career at the next level, signing to Feather River College in Monterrey, California.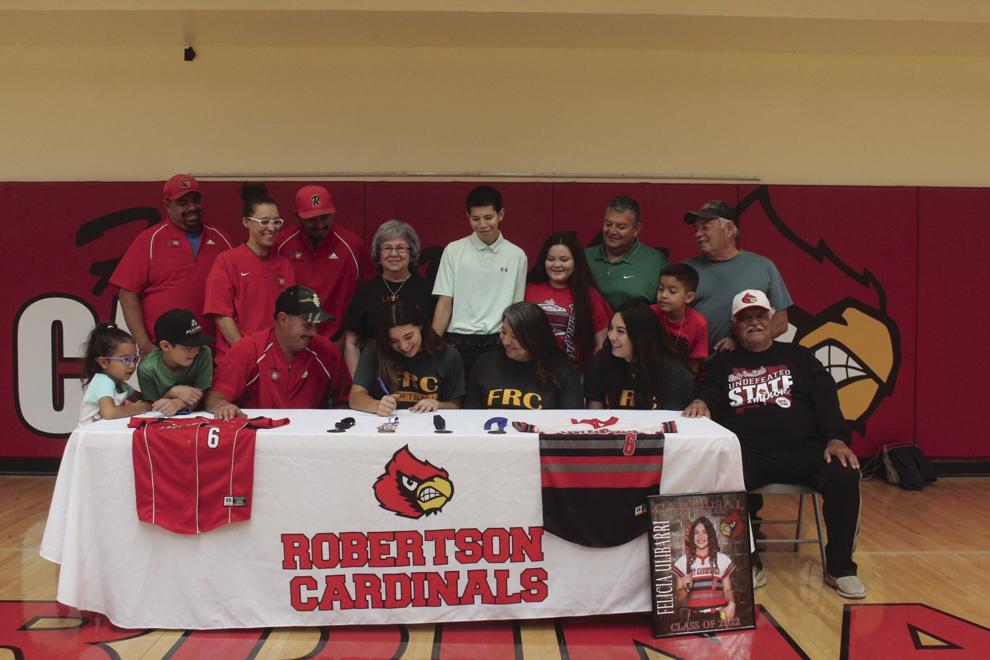 "I'm ready, this is what I've been waiting for," Ulibarri said. "I had a great experience in high school, but I'm ready to start another chapter in my life, especially in my softball career, I haven't developed completely yet, so I know there's a lot of growth ahead for me."
In this season's state championship run, Ulibarri was a valuable player to Robertson's success, patrolling the outfield with the best of them as one of the best defensive outfielders in the state. When Ulibarri was not taking hits away in center field, she was a menace on the basepaths, swiping a team-high 20 bases this season. At the plate, Ulibarri was no slouch either, hitting six home runs, good for second on the team, including a rocket to left field in the Cardinals' second round win over Dexter which proved to be decisive in the 5-4 victory. That power, speed and fielding combination is something that Ulibarri is hoping to bring to the next level.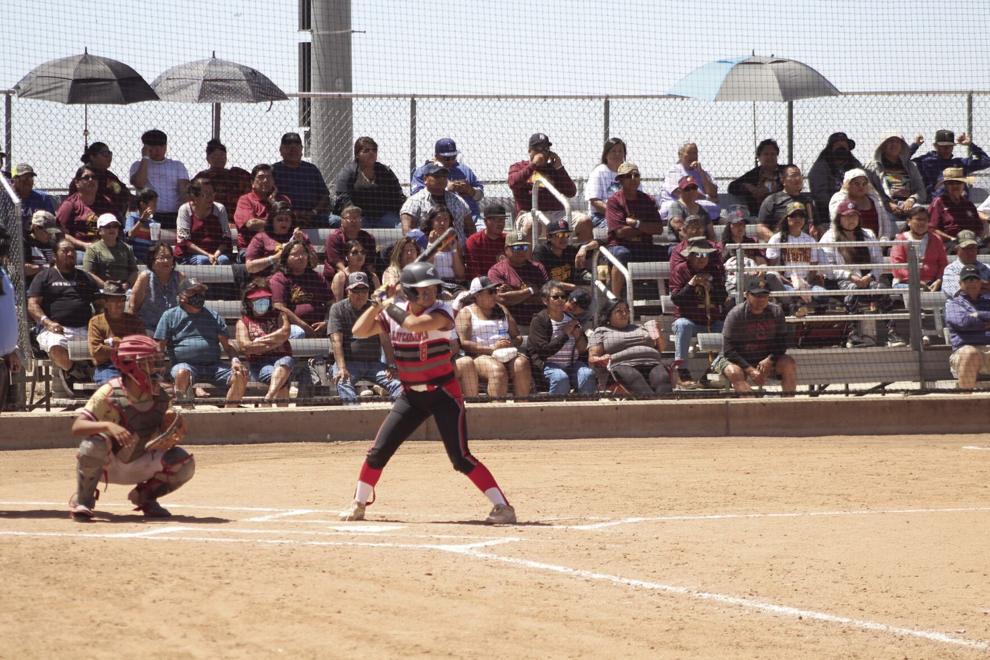 One thing Ulibarri will not be able to bring with her to Feather River is her father in the dugout. For the last two years Ulibarri has been coached by her father David Ulibarri, and the two have had a great deal of success together. Back-to-back District 2-3A championships, a combined record of 43-5 and a blue trophy. Ulibarri says that her teammates were like her family, but on the coaching staff not only her dad, but her mom Elizabeth Ulibarri, an assistant coach, were with Felicia every step of the way.
"I have to thank him for everything that I've accomplished in my softball career," Ulibarri said. "Without him I wouldn't be here, I wouldn't have wanted to go on, and he's been my biggest role model in softball."
While Felicia will be leaving her family in Las Vegas, there is some familiarity with the coaching staff at Feather River. The husband and wife duo of Meredith and Marco Aragon is currently leading the Golden Eagles program. Meredith Aragon was part of the inaugural coaching staff at Luna, and eventually became the head coach of the Lady Rough Riders for four years and was a player for NMHU and was an assistant coach for the Cowgirls in 2013. That Las Vegas connection will give Ulibarri a little piece of home up in Northern California, and the coaching staff is thrilled to have their first Las Vegas local on the roster.
"The coaches sold me, they're from here in New Mexico, they know the area well and they're very family oriented," Ulibarri said. "With me leaving I wanted to be able to have that since I'm not going to be able to have my family here, so I wanted something family oriented where I could depend on them."
For Ulibarri, a big reason she chose Feather River was not only to get out of her comfort zone a little bit, but it's also about her development. Ulibarri believes she has not hit her full potential yet as a player, and is excited to see how her game progresses against a higher level of competition.
"I feel like a junior college is a really good start, especially in a softball career going into school, Ulibarri said. "You're going to get a lot more opportunity and a lot more coaches from other schools looking at you, so I thought that this was just the way to go."
Ulibarri ends her high school career as a state champion, and will be joining a very good Junior College program in Feather River next Spring. The Golden Eagles have gone a combined 46-23 over the last two seasons and have been one of the top teams in their region. Ulibarri hopes to contribute to that success going forward.