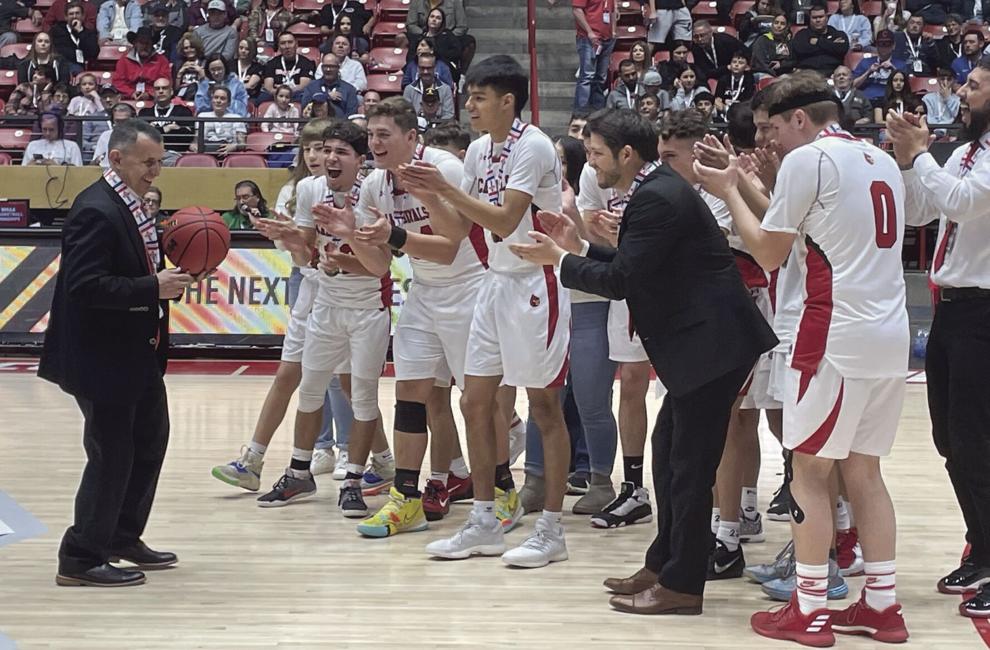 The last time the Robertson Cardinals were on the floor together they were lifting up the blue trophy, celebrating their first state championship in program history. As that group ran up the tunnel at The Pit and the postgame celebrations began to calm down and everybody got a chance to catch their breath, there became a common sentiment quietly being discussed, they could be right back here again next season with the group they would have coming back. Next season is now this season, and the Cardinals enter this season on a 13 game winning streak and with championship expectations once again.
The expectations for this season are high, but new faces will have to come to the forefront if they are to reach their lofty goals. Last season's leading scorer Mathew Gonzales has graduated, and their second leading scorer Mateo Contreras will miss most if not all of the season with a leg injury. Robertson could also be without two seniors to start the season, as Ace Gonzalez and Bodie Schlinger are nursing injuries sustained during the football season. That means new faces will have to step up, and the Cardinals have confidence in their combination of returning starters and younger players to carry the load.
"I want us to continue to build, I want us to continue to excel in transition and I want us to get better because I think we can get better," Branch said. "We have the talent to make some noise, but we have to develop that talent."
The Cardinals do return a good bit of their championship core once the team is at full strength, and that starts with three senior returning starters, Bodie Schlinger, Kenneth Montoya and Ace Gonzalez. The trio all had big moments in their championship campaign last season, and will now be leading the repeat effort. Schlinger was one of the best post players in AAA last season, averaging a double double with 11.9 points and 10.3 rebounds per game. Gonzalez was a glue guy for the Cardinals last season, relied upon defensively to be a physical presence against opposing forwards. Montoya contributed to the Cardinal offense with 9.8 points per game last season, and was near the top of the AAA leaderboard with four assists per game while splitting the point guard duties. This season Montoya, who coach Branch refers to as 'Smooth' will begin the season as Robertson's lead guard and his playmaking will be an invaluable part of the Cardinal team.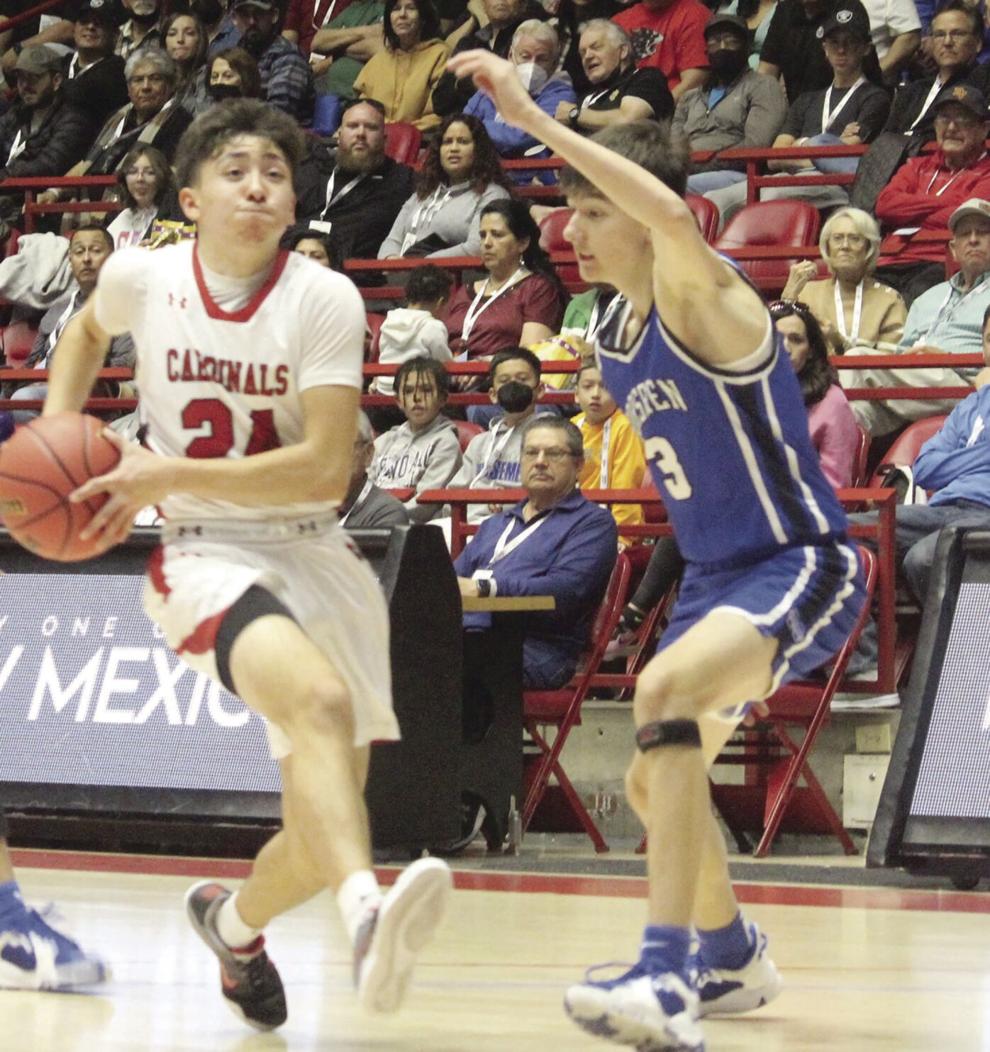 "Smooth, that's what I expect, I expect (Montoya) to run our offense and set the table for us to be successful," Branch said. "He's got a good control of things, good court awareness, he sees the floor, he's going to set the table for us."
While the three returners will be staples on the court this season, much of Robertson's success will be determined by how the team's new contributors adapt to being pivotal players. Two players who will almost certainly make their presence known early on will be twin brothers Jesse James and Nathaniel Gonzales. Jesse James will be slotting into the backcourt alongside Montoya while Gonzales will likely be slotting into Contreras' spot in the starting lineup, and could be the Cardinals' best defensive player this season. 
"Those two are fun to watch, they're going to get better as the season progresses," Branch said. "I have no doubt about them, their work ethic is phenomenal."
An x-factor for this Cardinals team could be eighth grader Nathan Gonzales, who stands 6'5 and is one of the best athletes on the roster. With Schlinger and Ace Gonzalez nursing injuries from football season, Nathan Gonzales is a breakout candidate early in the season as someone who can protect the rim and bring a different element to the Cardinals.
Robertson has talent, and even some depth this season. That depth will be tested early on as they will likely have to navigate through at least a couple of games without Schlinger, Gonzalez or both. The Cardinals enter as defending district and state champions, and feel that they can repeat last season's success once again over the next few months. Last season the Cardinals spent much of the first half of the year adapting to a different play style under Branch in his first season as head coach, this year there is no learning process, every varsity player knows what coach Branch wants and knows what's expected of them. Despite losing their two top scorers from last season this team has a great deal of continuity, and they feel enough talent to make this season another special one on the hardwood.