When head coach Vanessa Gonzales accepted the Robertson volleyball head coaching job in July, she was not shy about her goals and expectations for the team. It was a blue trophy. With seven players remaining from the 2019 state championship team, and the addition of Gonzales' daughter, 4A all-state player Jaylee Gonzales, there was no shortage of talent available for Robertson. That talent has shown itself through the regular season, as they enter the playoffs 23-0 and the No. 1 seed and could be just four wins away from a state championship.
"23-0 is great, but we still have four more to go," coach Gonzales said. "This is when it matters, the girls are staying focused and we just have to take it game-by-game."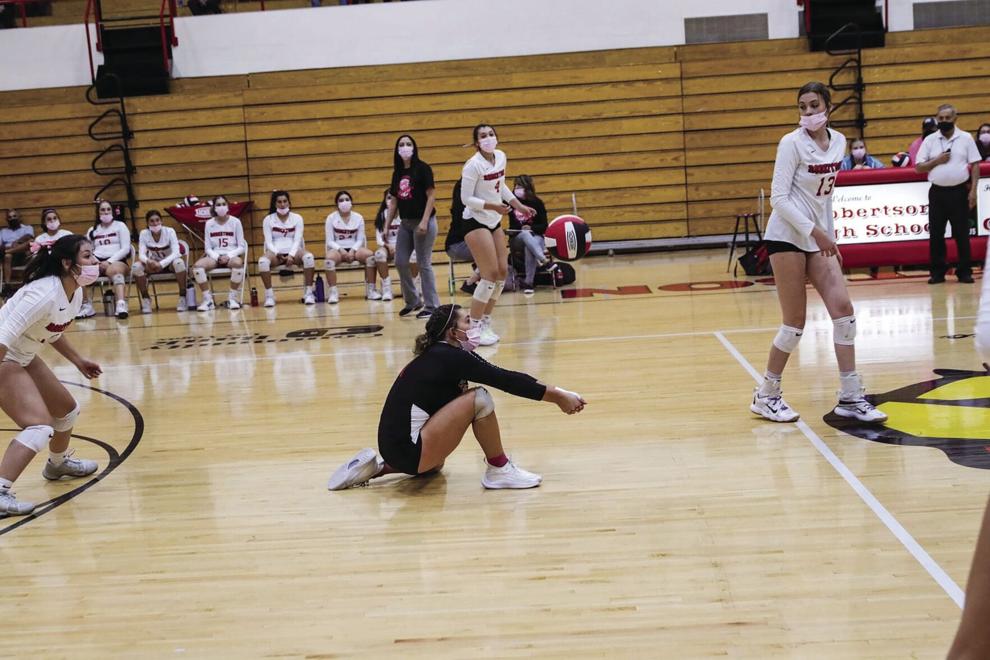 Robertson is the overwhelming favorite to claim the state championship heading into the playoffs. It's not just that Robertson is 23-0, but they have not lost a set since Oct. 14, they've dropped only two sets since Sept. 11 and have only dropped five sets all season. 
They have been dominant this regular season, and they have dominated against some of the best teams in 3A. Robertson owns a victory over No. 7 seed Sandia Prep, two victories over No. 6 seed Santa Fe Indian School, a victory over No. 4 seed Bosque, two victories over No. 3 seed Socorro and two victories over No. 2 seed St. Michael's. Robertson had defeated five of their seven possible opponents remaining this postseason.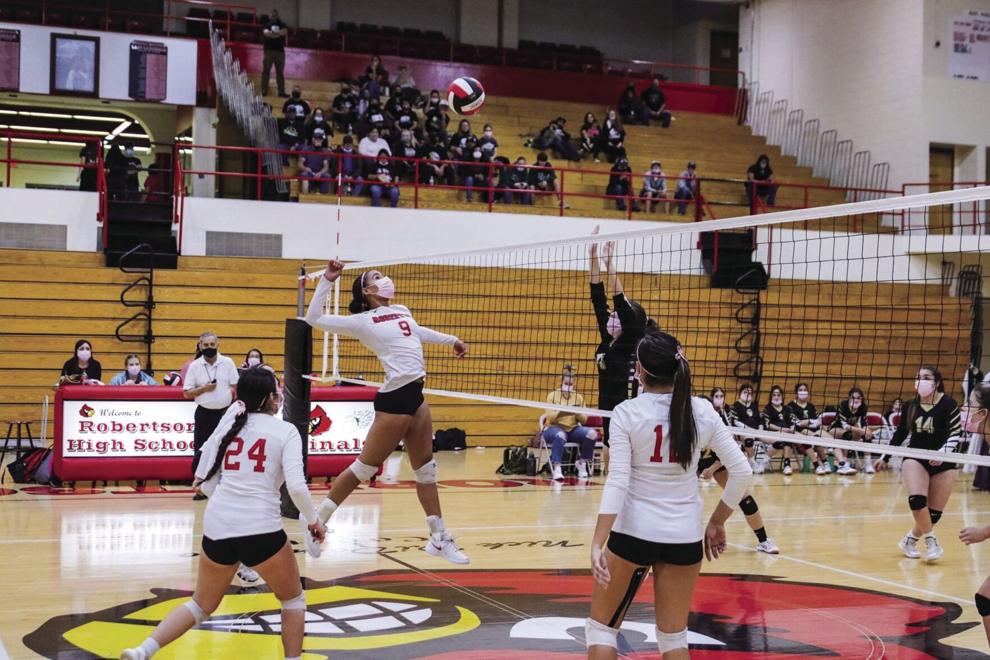 That's over a third of their schedule which consists of victories over top 3A contenders, and that doesn't even include victories over 4A and 5A playoff teams Hope Christian, Gallup, Moriarty and Los Lunas. It's one thing to beat up on a weak schedule, but that is not what Robertson has done this season. They've played the best of 3A and 4A and have beaten everyone and have been taken to the fifth set just once this season.
"It can be an advantage, but also a disadvantage," Gonzales said. "We played all of the top four seeds… with that we have to prepare even more because you know they have prepared for us and you know that they have been watching film." 
Before practice ended on Monday, Gonzales referenced how every team in the state is preparing for them. That comes with the territory of being undefeated. There are two key things that the Lady Cardinals have going for them as the playoffs begin Thursday. The first is talent, which they have in abundance, the second is experience. With half of their roster already having a ring from the team's 2019 triumph they know they're capable of winning it all. Watching Robertson, it's clear that they really control their own destiny, this season they have been able to overwhelm teams with their talent and size at the front of the net. At their best, the Lady Cardinals simply have too many attacking options for opponents to defend, and when they're not making mistakes, no other team in the state really has the talent to beat them.
"We know the target is on our back," Gonzales said. "We know that if we play at the top of our game, continue to dominate throughout the matches and keep that mentality then we'll be ok." 
All season the Lady Cardinals have had this target on their back. In 2019 they won the state championship and had not played a game since then before opening this season. They got everyone's best shot throughout the season and will take each opponent's best shot again this weekend. The road to the championship for the Cardinals starts Friday against East Mountain. Robertson has won 23 in a row, and now the goal is to win four more and walk away with the blue trophy.