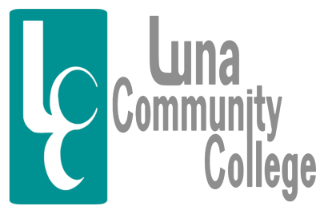 The inaugural Walk for Hope, with activities from 8 a.m. to noon Saturday on the Luna Community College campus, aims to spread awareness about suicide and the mental health resources available in the community.
Activities are free and open to the public and will include guest speakers, music and a memorial walk in honor of those who have been affected by or are working to survive suicide. While there is no fee to participate in the walk, fundraising by individuals and teams is encouraged and will benefit future walks in surrounding communities such as Mora, Raton, Springer and Santa Rosa.
The Walk for Hope is a collaborative effort of the Northeastern New Mexico Suicide Awareness Project. That organization combines the contributions from Luna Community College; El Centro Family Health; Rio Grande ATP; Recovery Communities of New Mexico; Mora, San Miguel, Guadalupe local collaboratives; San Miguel County Substance Prevention Coalition; CYFD Juvenile Probation; Kids Counseling and various community members.
The group hosted a silent auction via the Facebook page "NE New Mexico Suicide Awareness Project" on July 21-23, in order to cover costs associated with the inaugural Walk for Hope, including speakers, drinking water, T-shirts and other expenses.
Funds raised through future fundraising and donations will be deposited into an account reserved for future events in the region and walks for the sole purpose of educating and supporting others in the cause of suicide awareness.
Walk for Hope has been a labor of love for organizers like Cynthia Branch, a counselor with Luna's Student Success Center. Branch and her family have experienced loss of a loved one due to suicide, and she said she wanted to be involved in promoting awareness about mental health and resources available.
"I have been asked many times what motivates me," Branch said. "The need for support has been around for longer than we want, yet needed more now during the pandemic. There have been times of need with students where I have been able to help (using) my education and (the experience of) the loss of a family member and dear friends. As I have stated many times, 'Let our losses help others – and make their lives or loss of lives serve a purpose."
In addition to her work as a counselor, Branch is a member of 100% Community, a group of locals involved in mental health and other health initiatives. She may be reached at 505-454-2541 or cbranch@luna.edu.