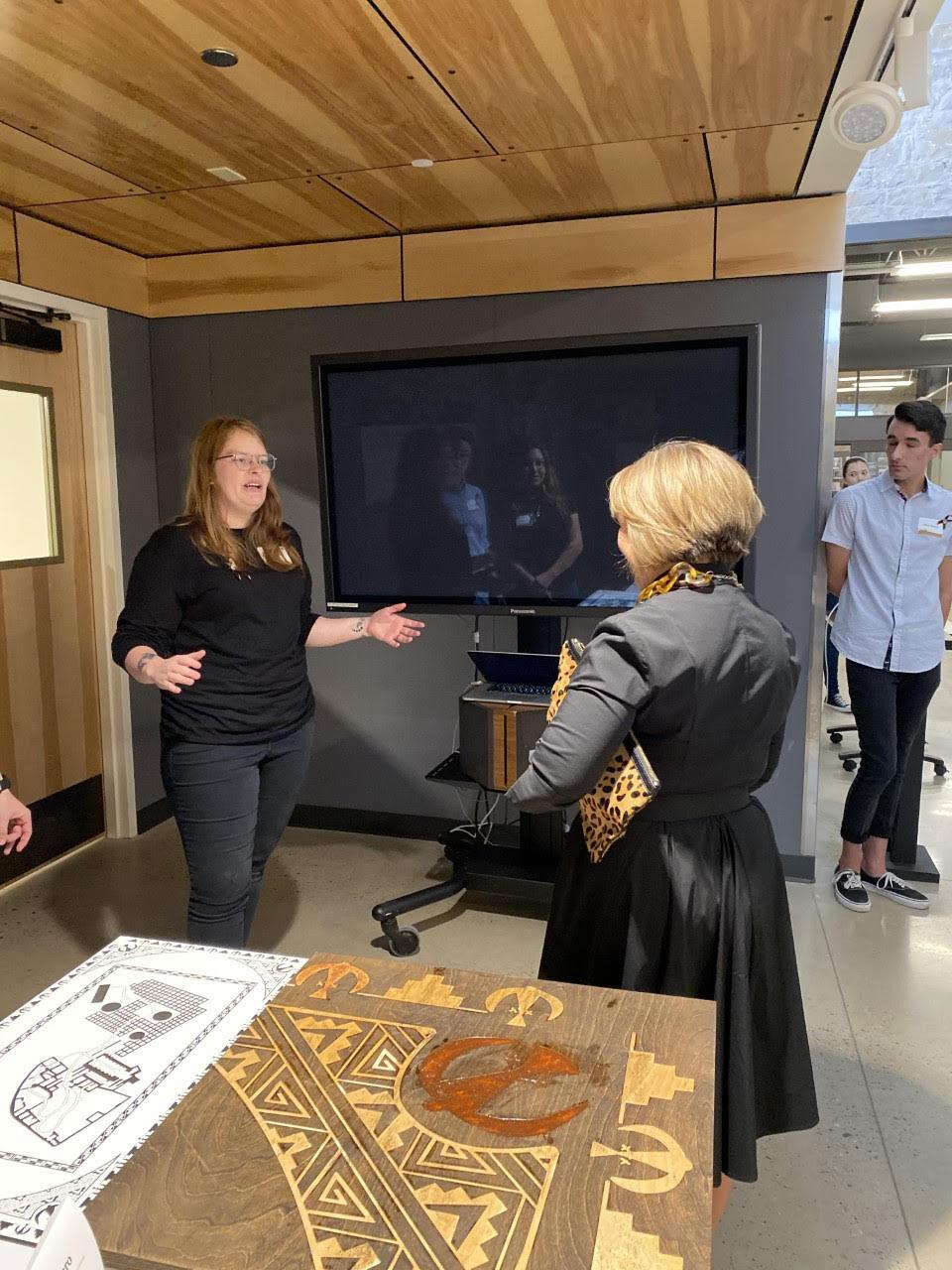 The 2021 Tech Showcase, hosted by the New Mexico Association of Museums, or NMAM, will feature an interactive map, new websites, short-form videos and animations, digital illustrations, an interactive title wall, and an augmented reality web app.  
The projects were created by student interns from the New Mexico Highlands University Cultural Technology Program who worked over the summer with museum professionals to devise adaptive strategies for maintaining a connection with the public, undaunted by the disruptions in normal operations caused by the pandemic.  
This virtual event, via Zoom, will take place on Friday afternoon, Sept. 24, starting at 1 p.m. at this link: https://nmhu.zoom.us/j/96356023183. Each intern will give a 5-minute presentation about their project, followed by Q & A.
According to NMAM President Ryan Flahive, "The Tech Showcase has been a much-anticipated event at NMAM's annual meeting since 2009, organized by the Cultural Technology Program of the NMHU media arts and technology department, a partnership with the New Mexico Department of Cultural Affairs (DCA). This year, as a prelude to NMAM's annual meeting Nov. 14-17, we are pleased to cosponsor this inspiring virtual event highlighting a range of projects developed in collaboration with museums to enhance exhibitions and provide the public with virtual and online experiences during COVID-19."