This week NMHU announced that athletic director Andrew Ehling has resigned from his position as Athletic Director. Ehling was hired to run the Cowboys' athletic department in Dec. 2019 and began his tenure in Las Vegas on March 1, 2020, just prior to the COVID-19 Pandemic impacting all aspects of college athletics.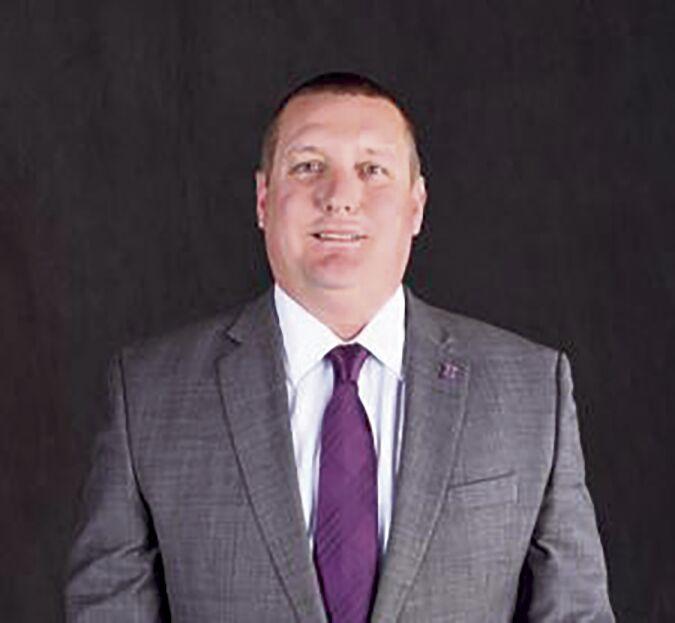 "Highlands wants to thank our AD Andrew Ehling for his leadership during what was probably the most difficult time in NMHU athletics," NMHU President Sam Minner said. "We recruited hundreds of student athletes to come here, and then because of COVID conditions, other kinds of fires and blood conditions many of them couldn't play the sport they loved because of that."
During his time at NMHU Ehling hired seven different head coaches across the NMHU athletic department, including most recently softball coach Ashely Forshee. 
NMHU is expected to name an interim athletic director to take over the day to day duties left behind in the coming days, however Minner says the university is going to be patient in naming a permanent replacement for the position,
"I have a couple of months left on my contract here, so my strategy right now is to go with an interim," Minner said, "I might even consider going with a co-interim, I haven't decided that yet, then allow the new president to do the search and make the selection that she or he wants to make, I'm going to allow that person the opportunity."
Until the new president for NMHU is named Minner wants the interim athletic director to keep the status quo and maintain operations at NMHU.
"They need to keep the train running and keep moving ahead, I'm not necessarily looking for major innovations from the interim folks," Minner said. "We need good management and we need to keep supporting our athletic program, but other big changes no, I am not anticipating or expecting that until we get a new permanent person in there."
Minner told the Optic on Thursday that his contract expires on June 30, 2024. 
During his three years at NMHU Ehling considered some of his biggest wins to be improvements made to athletic facilities at NMHU. The single biggest improvement was getting the Cowgirls soccer team their own field on Cinder road ahead of the 2021 season. Previously the Cowgirls were playing at Perkins Stadium on a turf field when turf is a notoriously difficult surface for soccer players to play on. Upgrades to the John A. Wilson Complex and weight room were also sources of pride for Ehling as he aimed to improve the 'student-athlete experience' which he stated in Dec. 2021.
"Our vision is to improve everything and to have success," Ehling said. "Have them graduate, have them be successful on the field, have them prepared for life, and a big part of that to attract and retain our student athletes, and a big part of that is you have to provide an experience to attract them."
Ehling was at the helm for several improvements made in NMHU athletics in recent seasons. Cowgirl volleyball made their first RMAC Tournament in a decade in 2021, the Cowboy football program had their most successful two year stretch in over a decade in 2021-22 and the track and cross country programs saw multiple all-americans since 2020. 
Over half of the head coaches at NMHU were hired by Ehling, so while he departs from Las Vegas his footprint will remain. Ron Hudson, Cody Cole, Tom Duke, Garrett Sherman and Ashley Forshee were all hired by Ehling. 
In the athletic department currently NMHU has two associate athletic directors, Jim Deisler handles internal operations and compliance while Shanna Dominguez is in charge of external operations. At first glance Diesler and Dominguez would appear to be the frontrunners for the interim job should the university seek internal replacements for the role. 
The Cowboys still have a lot of the Winter athletic season remaining, with men's and women's basketball, wrestling and indoor track and field in the middle of their seasons, while the Spring sports like baseball and softball have already begun. With two more home basketball weekends, as well as the entirety of the home baseball and softball schedule still on the horizon there will be no shortage of activity for the interim athletic director in the coming months.
Currently NMHU has all of the head coaching positions in athletics filled. The Cowgirls' softball coach Ashley Forshee is currently the interim head coach after the university let go of former head coach Kevin Jannusch in Oct. 2022. 
Before NMHU decides on an athletic director they will first hire a new university president. Current President Sam Minner is in the final months of his contract which expires later this year and wants to give the new president the opportunity to choose their athletic director when the time comes.