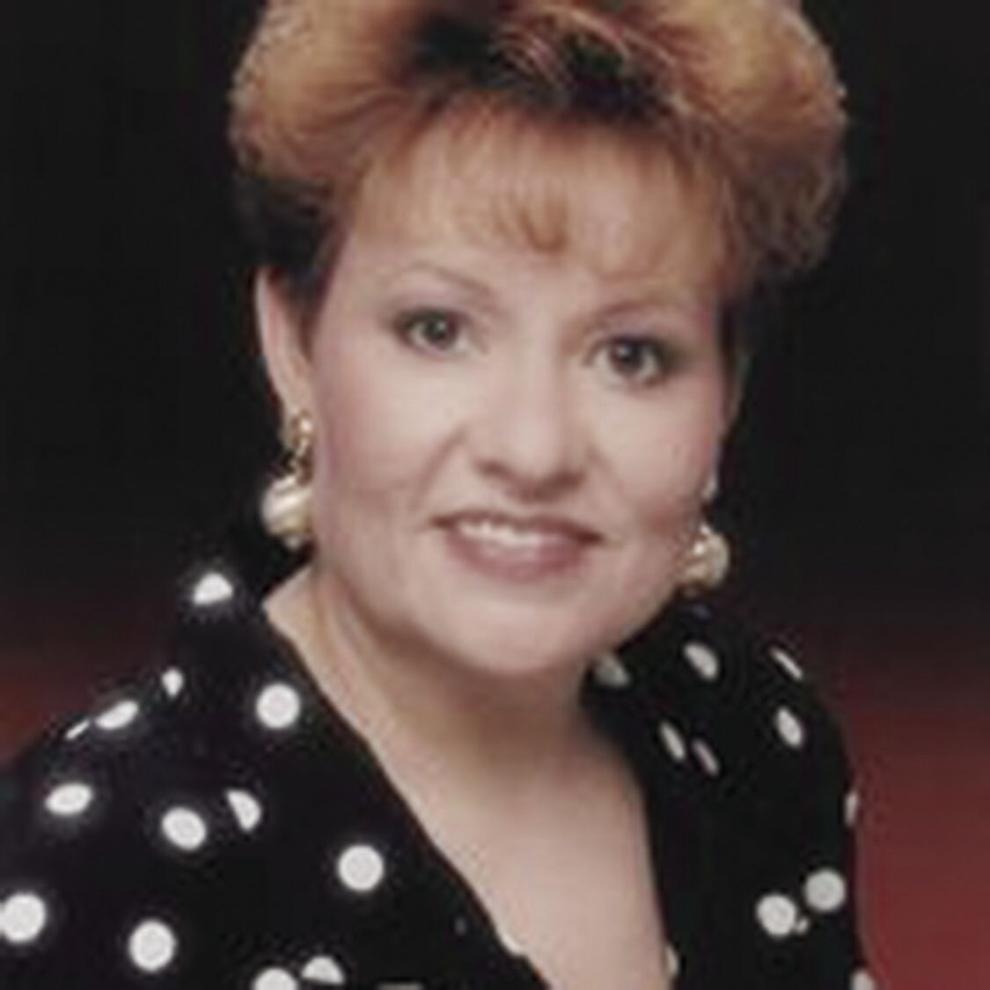 Although she didn't know it then, Maria Rita Jaramillo's path to Washington, D.C. and Highlands University was foreshadowed as a child when she hid behind a door to admire her neighbors' prom attire. Her neighbors were Mary Anthony Trujillo, who went on to work for the first Latino U.S. Senator, and Gilbert Sanchez, who would become Highlands' president in 1985.  
Jaramillo grew up in Belén, New Mexico, and Trujillo was a role model when she left to work for Senator Chavez in Washington, D.C. Trujillo's homecomings were momentous occasions for Jaramillo who anticipated the stories of what it was like to work for a U.S. senator.  
Following high school, a friend working for the FBI sent Jaramillo newspaper clippings of wanted ads from the Washington Post to encourage her to join them. Jaramillo leaped and took her first job in Washington, D.C. as a secretary. She was ambitious, and before long, Senator Montoya appointed her to President Nixon's cabinet committee for opportunities for the Spanish speaking. It was through this committee that she first learned of Highlands.  
"They said to me, 'We have our first Hispanic college president right in your home state,'" Jaramillo said. "'You should go there.' I'd never been to Highlands or to Las Vegas. So, it was sight unseen."  
Jaramillo arrived at Highlands in 1971 and learned that the year prior been a historic one for the university. When the board of regents selected a new president from Wisconsin, the student body took over the administration building and negotiated with the board to consider a Hispanic candidate.  
It worked. Just as Jaramillo arrived on campus at 21, President Frank Angel was stepping into his position as the first Hispanic president in higher education in the United States.  
"The Highlands student body had the reputation in the state for having the highest amount of activism," Jaramillo said. "To us, having fun was following politics and finding ways to make things more equitable. It really left an impression on me."  
Jaramillo minored in mass communications and especially enjoyed print media and broadcast journalism. She remembers her classes with Art Trujillo fondly because he "pushed the envelope" and required Rudolfo Anaya's "Bless me, Ultima" in his classes.  
"I felt so lucky to be at a college that appreciated culture, language, and history," Jaramillo said. "It was truly the only place I've ever studied in that did that."  
Jaramillo went on to earn graduate degrees from Washington State University and Harvard University. In between, she continued to work in Washington, D.C. She secured a position in the Carter administration after earning her first graduate degree, and over the decades moved between political appointments and career work. Jaramillo worked for senators, for the Interior Department, for the Department of Agriculture, and in many other capacities.  
Although Jaramillo is retired now, she co-founded and currently leads Las Leonas, a coalition that endorses and coaches Hispanic and Native women in politics, such as Xochitl Torres Small and Debra Haaland.
"I got my activism at Highlands and never lost it. I've kept it my entire life, with the women's movement, with the Hispanic movement," said Jaramillo. "At Highlands, those were the ties that bound us."