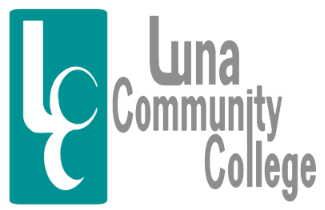 Just one year after Luna Community College ended a three-year struggle to maintain accreditation, the college has again been placed on probationary status.
The Higher Learning Commission, a nonprofit agency that accredits around 1,000 colleges and universities in the U.S., has placed Luna on probation, citing in a Nov. 4 letter to Luna that the college does not meet the agency's criteria for accreditation for reasons "related to integrity: ethical and responsible conduct."
The HLC stated in the letter that Luna is not in compliance with a criterion that the school's governing board be "autonomous to make decisions in the best interest of the institution in compliance with board policies and to ensure the institution's integrity."
In a written statement to the Optic, Luna President Dr. Edward Martinez said he and the Board of Trustees are committed to a successful resolution of the HLC's findings.
"We believe Luna Community College is a vital asset to our students, their families and the communities we serve, and our attention to rectifying HLC's concerns are of paramount importance to us," Martinez said. "As we address HLC's finding, I want to focus on the future toward an even stronger Luna Community College."
While under probationary sanctions imposed by the HLC, Luna will be given the opportunity to remedy the issues that led to the probation, and while the school works toward a resolution, it remains an accredited institution.
The probationary status likely won't prevent students from transferring to other schools, and most other colleges and universities will continue to accept credits from Luna, according to the HLC. However, the HLC said students who plan to pursue a higher degree at another institution should contact the college or university they plan to attend for specific details on admission and transfer policies.
Luna must now file a provisional plan for compliance with the HLC within 90 days, and host the HLC for a focused visit sometime in January 2022. Luna has until Feb. 1, 2023, to provide evidence to the HLC that the school has addressed the issues that led to the sanction, according to the HLC letter.
Luna will undergo a comprehensive on-site evaluation in April 2023. The HLC Board of Trustees will then review and evaluate its findings, and at its November 2023 meeting, the board will decide if the probation status will be removed, or if other action should be taken.
In November 2017, a show-cause order was issued to Luna. It was upgraded to probationary status in June 2018, and probation was extended in November 2019. The HLC dropped the probation sanctions in November 2020, but directed that the college be monitored for one year to assure financial viability and that accreditation criteria were met.