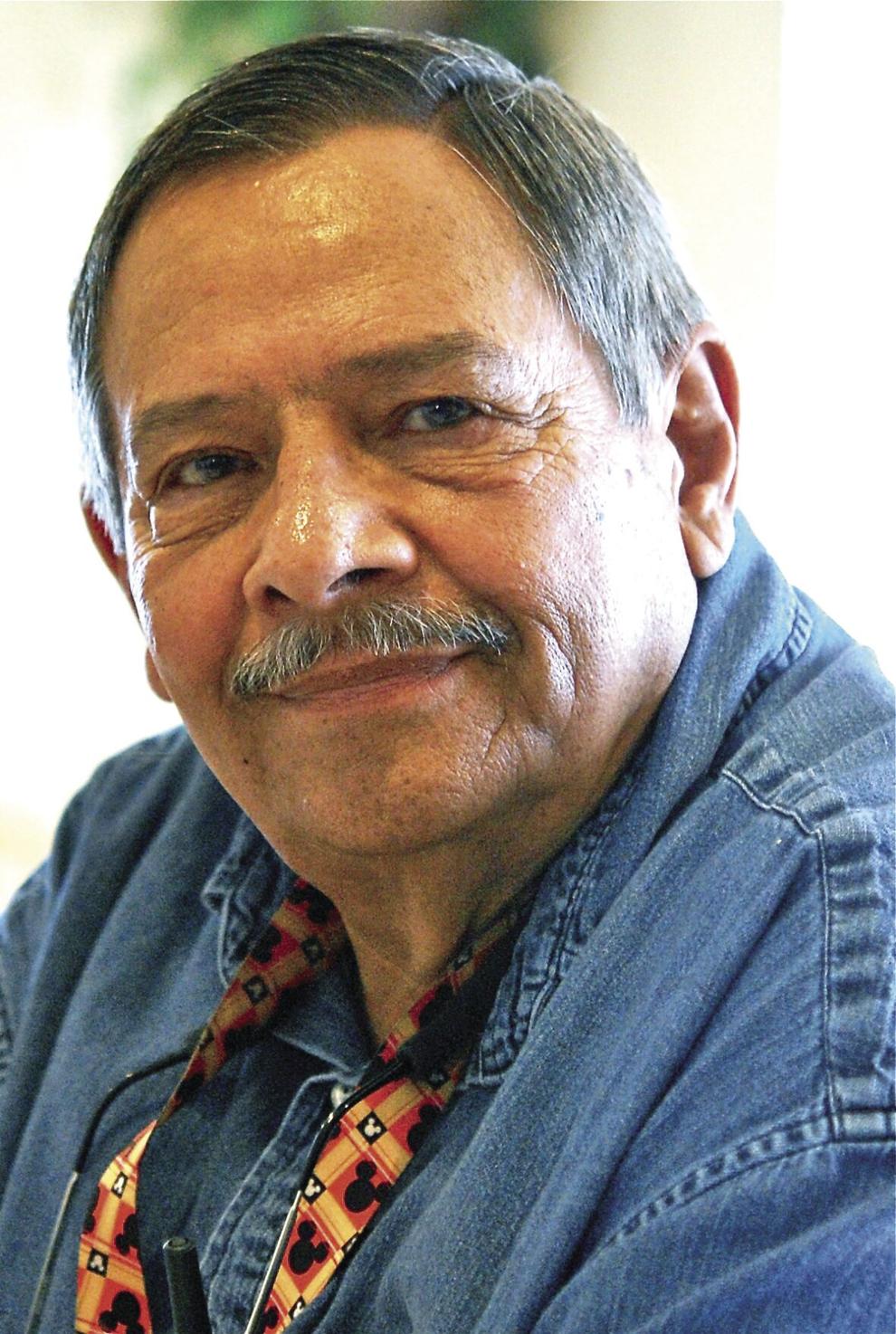 What's my favorite meal? Well naturally it's ghoti. Ha! I'll bet some pronounced that word as "go-tee," but instead, I ask that you think of the food as something piscatorial. Try "fish."
Why "fish"? Well, that's the way the English language is. Here's why: Think of the "gh" combination as part of the word "rough." Hear the "f" in that word? Lots of words contain this letter combo, and we make the ending of the word contain the "f" sound.
Now, what vowel do you hear in "women"? The vowel clearly is an "i" sound. We're getting there. And finally, think of the word "nation." We hear in that word an "sh" sound, even if the actual spelling gives us no hint. So we put them all together and come up with "fish" — and that makes "ghoti" my favorite food.
In theory, this kind of spelling manipulation works, but it's hard — maybe impossible — to find a word that begins with "gh."
Being a trivialist most of my life, I devoted part of my first lecture as an English teacher at Cuba (N.M.) High School to some of the intricacies of the English language. That lesson, which ended with several students gee-whizzing about that language phenomenon, almost tempted me to introduce yet another puzzling word: making "phthologhnyrr" become "Turner," as in kitchen tool or the '40s movie star Lana Turner. Or Ike and Tina Turner.
But no, it was already way past time to jump into the meat of the first-day lecture and talk about prepositions, adverbs, gerunds and other fascinating things. If I've whetted your appetite a bit by introducing the "phthologhnyrr" word, I apologize and will explain it in a later column, but only by popular demand.
When I was a student in junior high, at the Immaculate Conception School in Las Vegas, a girl of mysterious backgrounds enrolled. She may have been of Slavic or Czech extraction. Naturally all of us were curious about her, especially her accent, which seemed to defy identification. We locals were curious about how she spoke, and during recess, asked her to read a passage from a book — so we could all learn how she pronounced things.
She picked up a Spanish text, read it flawlessly and left most of us in awe. Why is this new student, who we thought had obviously just gotten off the boat, attempting Spanish? It was simple, she explained, adding that Spanish, and a handful of "Romance" languages are quite phonetic. What did she mean by "phonetic"? Romance languages, by the way, include French, Italian, Spanish and Portuguese.
What about "phonetic"? That simply means that most words in these languages sound the way they look. And let's make it clear that "Romance languages" don't necessarily refer to the kind of talk people employ on a date. Romance languages refer to having originated in the Roman empire.
Is English phonetic? Absolutely not! Think of the "ghoti-fish" example and you'll get the idea. My oldest son, Stanley Adam, moved across the Atlantic a dozen years ago, met a Danish woman who blessed him with two daughters. It's helpful — not to mention necessary — for arrivals to Copenhagen to become fluent in that language. Stan is trying, but he contends that the fact that Danish is far from being phonetic (in the sense that the language ought to sound somewhat like the way it's spelled).
Stan is trying hard to acquire a working knowledge of that language. Having a Danish wife to help him makes learning easier for Stan. And he wonders why his daughters, still in elementary school, managed to pick up Danish with no difficulty. Their English, which I am convinced virtually every Dane has mastered, is good too.
Let's admit it: Back in the days when our elementary school teachers would run us through reading aloud in class, many of us stumbled with common English words that simply didn't make sense.
In one class, when Sister Mary Mucho Dolor once called on me to read aloud, I stumbled on the word "chaos." Naturally, I pronounced it "chowse" and gave it only one syllable. The class seemed to accept my rendition of the word, until the nun decided to spend the rest of the class session wringing her hands and having me pronounce it "kay-oss," A word meaning disorder and confusion.
How many other times in class did we hear people stumbling over tricky combinations in words like "thought," "though"? I was way late in mastering "albeit," which means "although." Chided for pronouncing the word as "allbate," I got criticized for not giving the word three syllables: "all be it."
The Anglos and the Saxons, loosely credited with planting the seeds that have given us English, didn't do us a lot of favors. It's largely because of their manipulation of the language that we struggle today — especially with English words that look like one thing but sound like something else.
Art Trujillo is a staff writer at the Optic and a contributing member of the newspaper's Editorial Board. He may be reached at art@rezio.net