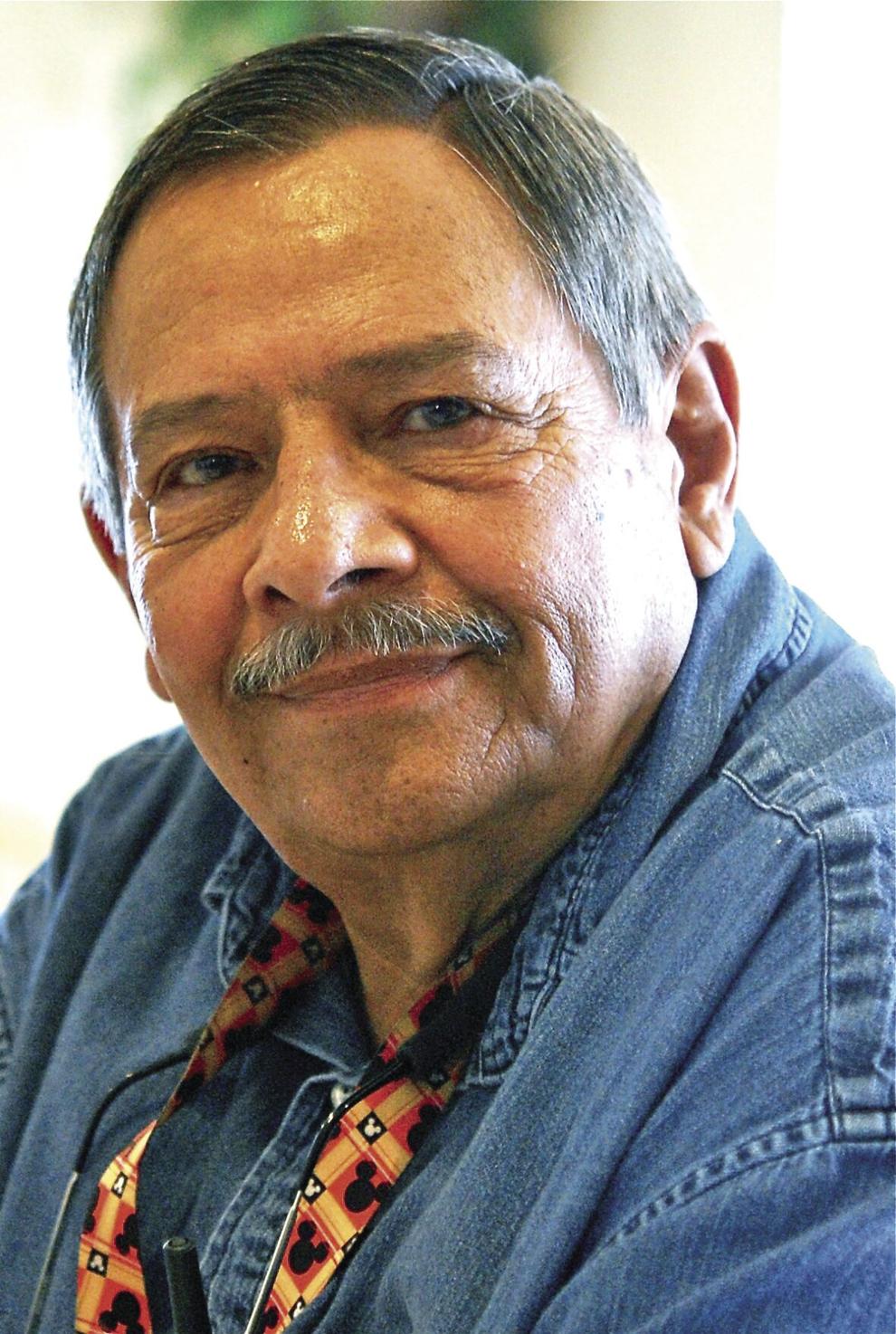 After almost 30 years of writing "Work of Art," I believe it's time to introduce myself. But let's dispense with what my mother, the late Marie Trujillo, must have considered me. Despite what Mom often said, I am not a swine.
I don't know where she got that notion: Was it the way I ate? What I ate? I prefer to think Mom called me swine as a term of endearment. She had names and nicknames for all five of us children. But in my case she sometimes let my personal moniker get past the immediate family. All of us Trujillos were subjected to being called various names, but I won't mention them here, provided they stop insisting that I make up incidents from our childhood that show them in a bad light.
When she once told someone at work, "My swine gave me a ride to work today," I figured she'd gone too far. But long-held habits are hard to break.
The introduction I refer to is a bit of delving into ancestry. Not long ago, I submitted a sample of my saliva to a group called www.genographic.com. It's an organization operated by National Geographic, and for a sample of saliva and a few bucks, anyone can learn about his or her genetics.
Research reveals that I am 36 percent Native American, 28 percent Mediterranean, 20 percent Northern European, 8 percent Southwest Asian, 4 percent Sub-Saharan African and 2 percent Southeast Asian. 
How the National Geographic crew was able to come up with such percentages baffles me, but the magazine's results are based on data that go back from 500 years all the way to 10,000 years. And to delve even further into what constitutes the creature my mother once called "Swine," it's possible to look at "deep ancestry," whose range goes from 1,000 years to 100,000 years ago.
My "Ancestral Journey" began in Africa. One fragment of the report contains many markers (which the report calls "bread crumbs") in an effort to identify characteristics of each individual who submitted a sample. The data provide far more information that can be included in this article. 
Our family history, with my wife, Bonnie, and me as the elders, is urging the rest of this branch of the Trujillos to peer into their genetics to fill in more of the ancestral profile. There are 16 members (including spouses) of the ancestry tree, and discovering similarities and differences ought to be interesting.
• • •
Whenever I bring up observations of people in this city, I usually end up being verbally assaulted. The most common observation is the number of tattoos people — especially young people — carry on their bodies. 
But lest I become a target of the "but how about you?" audience, let me explain that one of my family members carries a large tattoo on his calf. It bears a coat of arms representing our family tree.
For my own part, I've never had a tattoo applied. And why is that? Is it because a person years ago, as I lay on the blood donors' table asked whether I have any tattoos. I explained to the phlebotomist that I have none, and he proceeded to perform the blood extraction.
But that doesn't in any way suggest that a tattoo would disqualify me from being a donor. Later that day we spent several hours strolling the Plaza and the carnival area by West High School, mainly looking around. There we espied a huge array of young people, some who must have invested big bucks for the flesh decoration of their choice.
The designs both amazed us and impressed us. We came across both males and females whose tattoo applications barely left space for "just one more." Nowadays, it seems as if it's a waste of effort and space to leave any sizeable area of the body blank. Quite common are bits and pieces of artwork that cover the back and front of the neck. 
Otherwise, the tattoos appear mainly on the arms and legs.