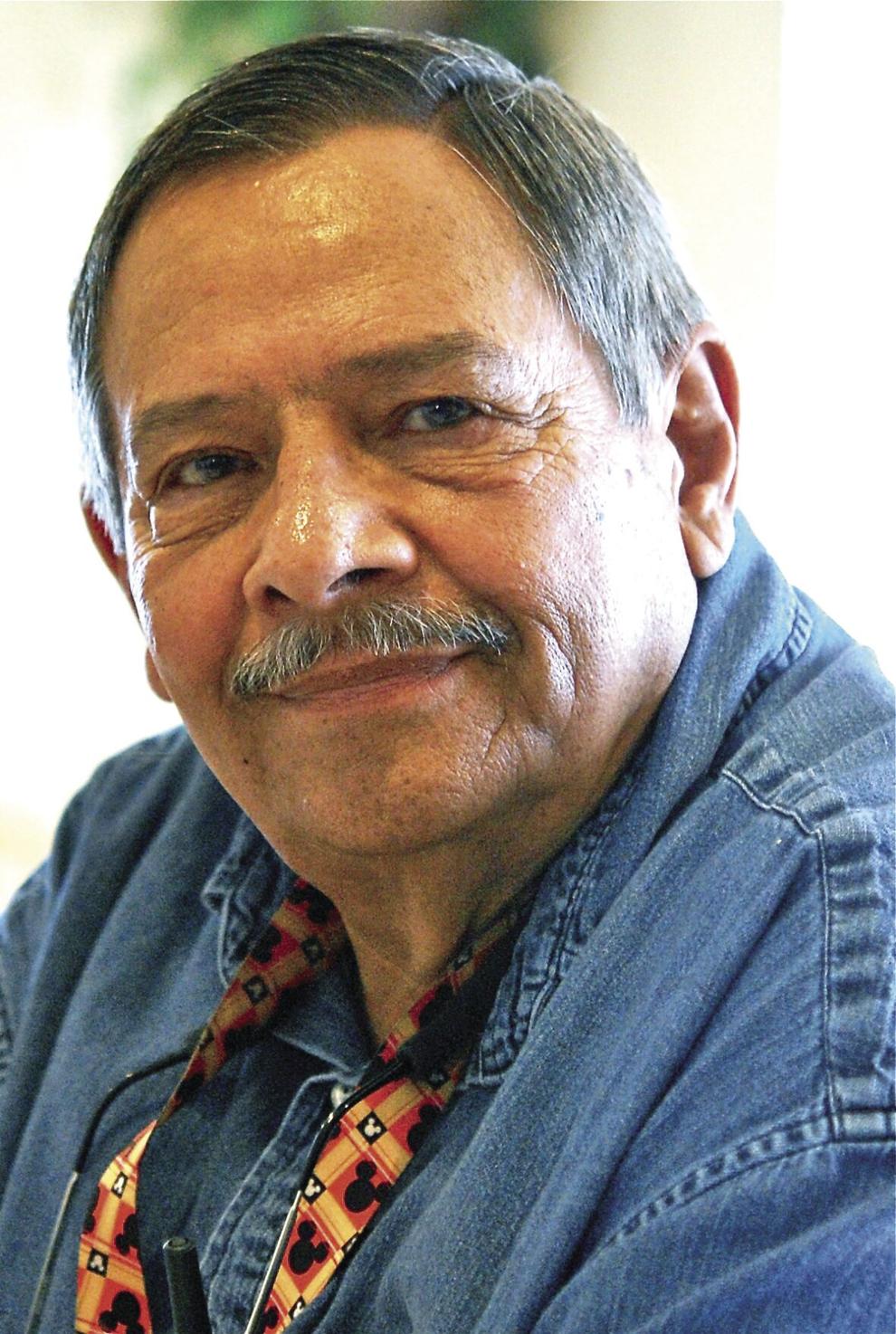 Far be it from me to consider myself musical. It's true that I took piano lessons in my 30s, but not much grew out of that, despite my teacher, Ann Mishler's encouragement and keeping her fingers crossed.
A number of years ago, a neighbor knocked on my door on a hot afternoon. He wanted to join us, he explained, because he was curious about what our gathering was to be about. We had decided on a wholesale washing of cars. I owned a newish PT Cruiser; our older son, Adam, drove a Pontiac; Diego had a Dodge, and a friend, Harvey, had some kind of four-wheel vehicle.
We stretched out two hoses in front of our house in Camp Luna, assigned jobs of washing, scrubbing, rinsing and vacuuming; in three hours we had four sparkling cars. But before we got to the business of high-fiving one other, some of us noticed something was missing. 
Well, Harvey, the only non-family member, who lived with us for a few months that summer, produced a powerful teeth-rattling boom box the size of a small horse. Just plugging it in made us fear neighborhood windows would crack and street lights would go out. Harvey asked me if I'd like to choose the music to feed his virtual bandstand. I did.
Out came a never-before-opened set of classical tunes, all of Beethoven's nine symphonies. My boys were of course, accustomed to my tastes for the classics, but Harvey was not. He only pretended he liked it, punctuating his words with "It's OK, I guess." Thanks to Harvey's powerful speakers, I can say we flooded the neighborhood with beautiful music. Some neighbors came out of their houses, listened for a few seconds, thought about it, and trudged back in.
A former neighbor, Eddie Flores, lingered a while and then announced that she'd heard the same kind of music in a cartoon at the SERF theater. It's true that much classical music has been used as background for cartoons.
Flores, for whom the entire Beethoven concert was later dedicated, eventually gave us a tentative "I guess it's OK" nod. My disclaimer is that I know precious little about music in any form, but as the saying goes, "I know what I like." And what I like is music from my childhood. When my dad was working, he sometimes arrived a few minutes late from work at Werley Auto Co., and we just knew Dad had stopped by Ilfeld Hardware to check out the classical stuff the store carried. The Douglas Avenue business had a good share of the stuff, and that pleased us family members, 
All five of us Trujillo children appreciated Dad's musical choice, and accordingly, several of us now own versions of what he'd provided. The main difference is we no longer need to hand-crank the discs. Though Eddie never actually articulated his opinion on our long-haired preferences, I'd like to think our car-wash-orama helped convert our visitors.
Months later, we discovered that not much came of our summer concert. Eddie seemed oblivious to our symphonic efforts. A few months later my workshop co-director, Ray Newton and I sponsored a musical treat and attempted a similar Beethoven-overdose. What we got from the high schoolers at the event at the Northern Arizona University campus were comments like, "Can you please turn off that noise?" Obviously, my former students' musical preferences differ a bit from ours. It's taken me a while to realize that "one person's feast is another's poison."
Writing this column, I now wonder: Am I more interested in offerings by Lady Gaga's Poker Face? Or how about Rihanna's "I love the way you lie.?" Or maybe I should cultivate a taste for Gym Class-Heroes' "Stereo Heart."
•••
Just this week, checking my email, I came across a sign that read: "Arizona 7-Eleven cranks down classical music to keep patrons from loitering."
What temerity! Had people of my ilk been near the convenience store when the management attempted to scare off prospective customers, there might have been a riot.