This week West Las Vegas opened up their head football coaching position, effectively ending Adrian Gonzales' tenure as the head coach of the West Las Vegas football program. There have been many in the West Las Vegas community clamoring for a change at the position, they feel that the Dons are underperforming and should be better, and now they're getting what they've wished for. The problem with firing coaches is that at the beginning all involved like to act as if it's a good thing because many like to scapegoat the coach for any and all of a team or program's shortcomings, but firing a coach does not always mean better days are ahead, you still have to find an upgrade over the previous person in charge.
Before I go any further, full disclosure, I have developed a great professional relationship with coach Adrian Gonzales and he is someone I hold in high regard. The problem with firing a coach is not doing the deed of firing them, that part is easy, the hard part is finding someone who is better suited for the role than the individual you just let go. Gonzales took over the Dons program in 2014, after they had won just three games in the previous three seasons combined. In eight seasons at West Las Vegas Gonzales compiled a record of 49-43, in the eight seasons prior to Gonzales arrival the Dons went 17-61 and failed to make the postseason in all eight seasons.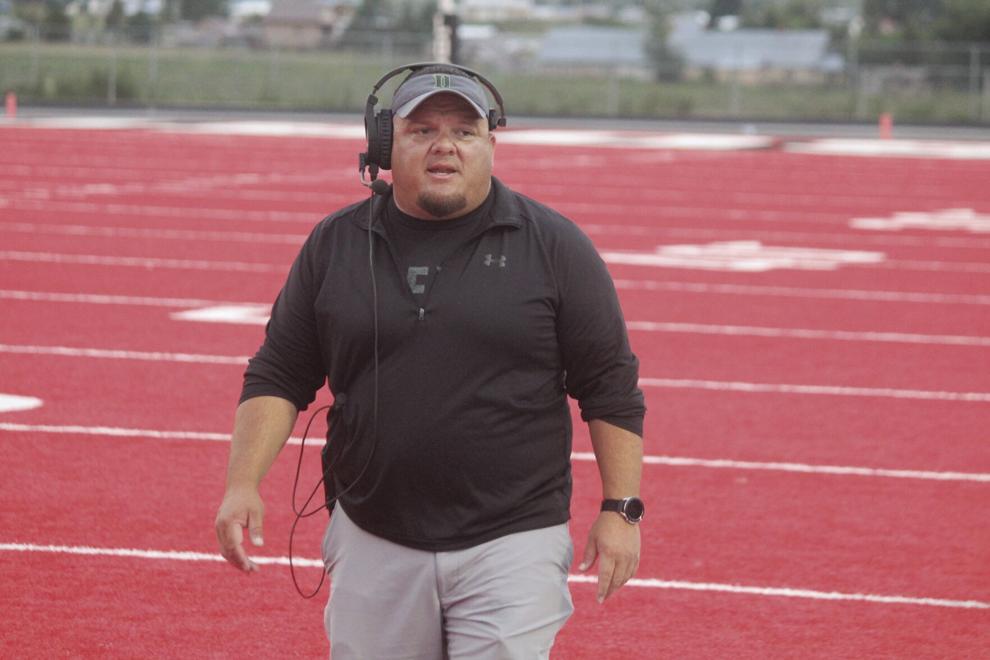 People are so quick to want coaches fired or believe that a change in coaching is what stands between them and their ultimate goal, but rarely is that the case. There are bad high school football coaches out there, but Adrian Gonzales is not one of them. The Dons were one of the worst teams in their classification for a decade before Gonzales took over, during his eight seasons Gonzales went to the postseason six times from 2016-22 and led the Dons to the semifinals in 2018. 49-43 is not the gaudiest of records, but considering the Dons won just 20% of their games in the decade prior to Gonzales' arrival it's rather impressive. In his last five seasons Gonzales won six playoff games, that's as many games as the Dons won in the five complete seasons prior to his arrival. It's hard for me to believe that Gonzales was the one holding the Dons back.
I understand and respect having championship expectations, but there is not a great history of championships being won by the West Las Vegas football program. Since Frank Herrera coached his last game for the Dons in 1984, West Las Vegas' record in games where the head coach is not named Adrian Gonzales is 95-209. If you are going to have championship expectations there is usually a backdrop of championship success and there is championship pedigree within the program, neither of those things exist currently at West Las Vegas. I'm not here to say that Gonzales is Bill Belichick or Nick Saban, but to act like Gonzales was standing in the way of the Dons' success is asinine. 
Gonzales took over a team that had won six games in five years and 20 games in 10 years and turned them into a perennial playoff team. For some that is not enough, especially because he did not beat Robertson, and that is a fair criticism, you have to beat your rival, at least some of the time. What did not help Gonzales is that Robertson is on their most successful run in program history currently. In the last eight years the Cardinals are a combined 83-17, and are a regular in the state semifinals and championship game. Robertson has been one of the best if not the best program in this classification since 2014, and their success has painted something of an unrealistic picture for West Las Vegas. It's hard to watch your rival have so much success, especially when they are quite literally right down the street, and that has made many Dons fans impatient and wanting more from their team. Naturally that leads many to blame the coach, but the reality is, when the Dons and Cardinals match up with one another, the superior athletes are often wearing red and black, not green and gold. 
One thing that has been lost in the discussion of WLV athletics over the last two years is the consequences of shutting down all athletic activity for an entire year and all non varsity athletics for 18 months beginning in March 2020. I'm not going to criticize that decision. All involved believed they were doing what was right at the time and those decisions were made with the health of students in mind, as they should be. The consequences to those decisions is that now WLV athletics are at a disadvantage to schools who did not completely shut down in 2020 and in the first part of 2021. Many young athletes lost over a full year of athletic development in that time and they're still trying to bridge that gap today. The WLV football team was also slated to be maybe the best team yet under Gonzales in 2020, but that season was taken away from him. Who knows how differently many around here would view him if that season would have been played and Gonzales had the best season of his head coaching career?  
Adrian Gonzales will no longer be coaching West Las Vegas, and in due time someone else will be announced as the football coach for the Dons. I sincerely hope that whoever takes over the program leads the Dons to great success. I've been fortunate enough to cover a lot of state championship winners, and I would love to see WLV football throw themselves into that mix. I do however believe that letting go of coach Gonzales was a mistake, and that upgrading from him will prove to be a far more difficult task than most people believe. Maybe I'm wrong, but the Dons won just 20 games in the 10 seasons prior to Gonzales' arrival in 2014, he won 21 games in just his last three seasons with the Dons. Let's hope West Las Vegas can build on the foundation Gonzales has laid, and not regress to what they were prior to his arrival.