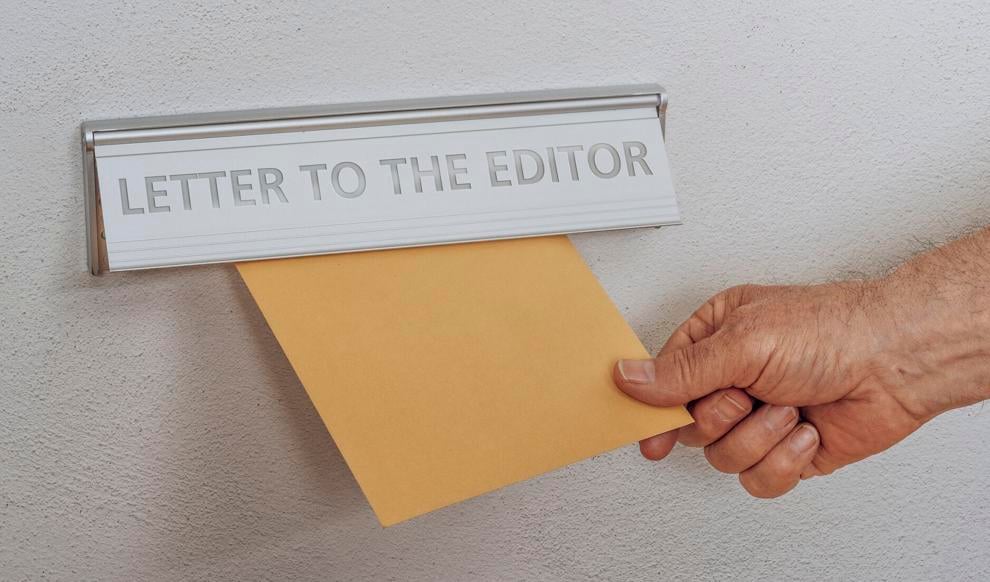 In honor of Abel Gonzales
If you happen to see a new bright star shining over Las Vegas, just know that star is Abel Gonzales.  Abel was known as a loving husband, father, grandfather and brother.  Abel, along with his wife Merlyn, own Laguna Vista Quick Stop gas station.  Our weekly commute up to Mora County made it necessary to stop for gas, a brief rest and of course, to pick up burritos to go!   The opportunity to witness and experience Abel's welcoming smile just made our day special and comforting.   Family members, who periodically work at the station, have that warm infectious smile as well.  
We are so lucky to have had the privilege to meet not just Abel, but his dear family as well.   Abel Gonzales will be missed.    
We send our love and condolences to the family.
Raquel Casillas
Nancy Dickenson
Las Vegas
---
Good care at local hospital
I have found myself in the emergency room of Alta Vista Regional Hospital twice in the past couple weeks and once, currently, in St Vincent's in Santa Fe. I just want to say that the help and kind treatment I received in both places was very impressive and touching. I hate to see people run down our local hospital just because they hear other people do it too
Jim Terr
Las Vegas
---
Supporting minority and underserved small businesses owners are a top priority
Since joining the SBA one year ago, I've had the opportunity to travel to all five states (Louisiana, Arkansas, Oklahoma, New Mexico, and Texas) and meet with hundreds of small business owners. The Biden-Harris Administration and SBA Administrator Isabella Guzman has made equity a key focus for the recovery of small businesses who are still navigating from the Pandemic. At the SBA, we are working to provide resources to combat the many disparities entrepreneurs of color face. This involves working with our lending partners to help bridge the gaps that exist with access to capital and connecting with our federal partners to increase government contracting opportunities.
Our work in increasing lending to minority small business owners is moving in the right direction. In 2022, our lending partners in the Houston District Office service area made 1,192 SBA loans to small businesses.  Of this total, 47% were entrepreneurs of color.  That's up from 40% in 2020 during the previous Administration.
Across my region, we saw growth for borrowers of color from 1,419 loans in 2020 to 2,031 loans in 2022. That is an extraordinary 70% increase in volume over 2-years.
Although we are proud of these results, there is still more to be done. My goal is to engage our partners, stakeholders, and local officials across the region to increase more smaller loans, which tend to benefit entrepreneurs of color.
Focused Entrepreneurial Development.  The SBA's West Texas District Office (WTDO) serves as a catalyst and an advisor for the East Lubbock Investment Trust Equities (ELITE) Program.  This program, which is sponsored by the 100 Black Men of West Texas, Inc. with support from Texas Tech University and other partners, is a grass roots project aimed at creating a small shopping mall in the most economically depressed area of Lubbock, Texas (i.e. East Lubbock). A crowdfunding vehicle has been created and approved by the SEC along with an app by the Rove group, allows local residents to purchase ownership in the real estate by investing as little as $10 and as much as $100 each month.  A survey was taken among local residents at the 2021 city-wide Juneteenth celebration in Lubbock, Texas for the purpose of ascertaining the desires of the pulse of the residents with respect to the location and type of business desired.  Also, this set the stage for the current buy-in from among the local residents.  Land was proffered by a local developer at the community desired site, and plans were created (pro-bono) by a local firm. This strip mall will house a small business incubator which will help to organically develop local small businesses in east. SBA resource partners Small Business Development Centers (SBDC) and SCORE are involved to help provide counseling and training assistance.
Opportunities like this are happening in all 10 districts of my region and I'm working with each district director to increase these minority outreach engagements for FY2023. 
Engaging the Divine Nine. In June Administrator Guzman  signed a Strategic Alliance Memorandum (SAM)- with President Reuben A. Shelton III, Esq., on behalf of the National Pan-Hellenic Council (NPHC)'s Council of Presidents, comprised of nine historically Black fraternities and sororities, sometimes referred to as the "Divine Nine."  This historic alliance between the SBA and the NPHC is the first of its kind for a government agency that will bring SBA's valuable small business resources into reach for many small businesses and entrepreneurs, furthering the Biden-Harris Administration's commitment to build equity and close historic wealth gaps that have held back America's Black entrepreneurs, small business owners and their families and communities for generation. As a member of Kappa Alpha Psi Fraternity, Inc, one of the divine nine, it is a goal of mine to work with these organizations to help get the word out about SBA's programs and services. In February in recognition of Black History Month, I will be hosting events all across the region with Divine Nine chapters in each state.
Strengthen Alignment around Equity in Contracting and Procurement. In December, Administrator Guzman and I announced the expansion of HUBZone in the State of Louisiana. HUBZone is a program that provides small businesses in low-income communities that hire low-income residents with opportunities to compete in the federal marketplace. The announcement grants Governor John Bel Edward's 2022 petition to add twenty-five HUBZone Governor Designated Covered Areas in Louisiana, expanding access and eligibility to SBA's HUBZone Program to the small businesses in these areas. I look forward to working with the other four governors in the region to expand these zones that will impact underserved communities with jobs and economic development.
Edward "Ted" James
SBA South Central Regional Administrator