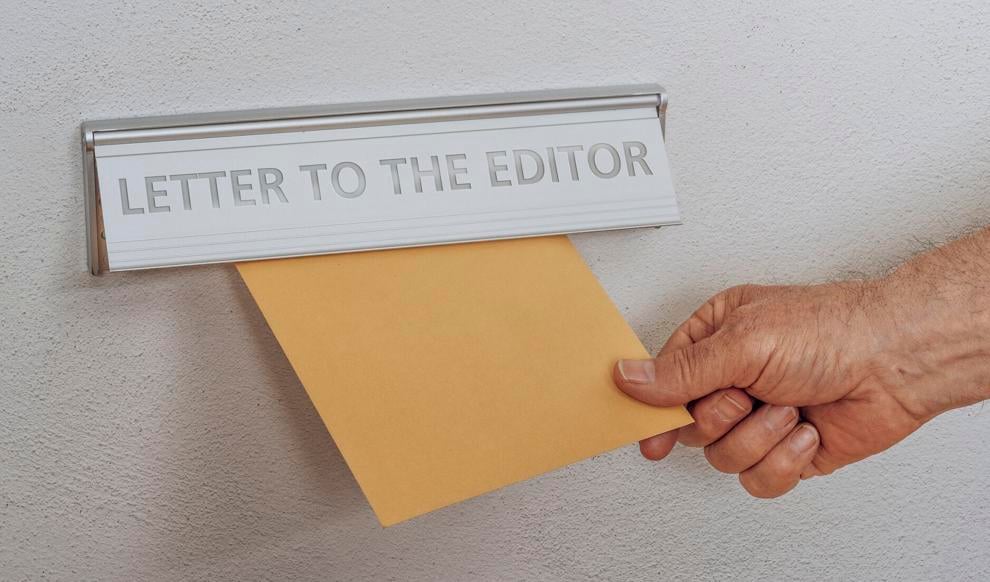 Proposed Graduation Requirements Close Doors to Opportunity
Thousands of students have passed through the doors of our collective classrooms. We have supported and challenged them to realize their potential, and we have celebrated and cried with them along the way. We tell you this because, as New Mexico Teachers of the Year, not only do we know the education issues in our state, but we also know our kids - and we have worked tirelessly to clear paths for their success.
So we take it personally when lower expectations create a barrier to our efforts. This is why we are deeply troubled by proposed legislation that would water down high school graduation requirements. We believe that HB126 takes us in the wrong direction for many reasons, but most of all because it sends a message that we don't believe in our students. There are no paths to success from there.
HB126 lowers the number of required credits from 24 to 22. It removes the requirement that schools offer financial literacy as an elective. It would no longer require students to take a class in career and technical education (CTE) or a language other than English.
This legislation would make New Mexico's high school diploma even less relevant for the world into which we are sending our children.
Every day we move farther into a global economy that requires skills in technology and communication that our students cannot learn in core subjects. Not only do we need New Mexicans for plumbing, electricity and our oil and gas industry, but CTE also encompasses communications, healthcare and, especially important to us, includes classes that guide students into the teaching profession. We currently have shortages in healthcare and education that affect our entire state.
Meanwhile, the numbers tell a CTE success story. The U.S. Department of Labor reported that New Mexico students who take two credits within a CTE pathway graduate at rates above 90%. Our statewide average is 74%. We regularly hear from legislators about the importance of CTE and the need for more funding, so why abandon CTE in proposed graduation requirements?
It also seems counterproductive to remove world language requirements when, according to the American Council on the Teaching of Foreign Languages, nine out of 10 U.S. employers rely on employees who have language skills other than English. Not only that, but according to Auburn University, studying a second language improves analytical skills, problem-solving skills, and can improve scores in math and English.
Students have also told their own story. The Gates Foundation asked dropouts nationwide why they decided to leave the system. The top reasons included a lack of challenge and a lack of relevance. What could be more relevant than knowing how to handle your money? The majority of New Mexicans, 79% in fact, believe that we should require a class in financial literacy, and we think this is non-negotiable. Yet, under HB126, many students may no longer even have access to it as an elective.
At this point, we should stop and ask why our public education system exists. As teachers, we see it as opening doors to self-actualization. As a nation, we say it is about opening doors for college and career. The proposed requirements in HB126 would in fact close doors to by not adequately preparing all students for any future of their choosing.
Many colleges require two language credits. Economic development requires job candidates with specialized skill sets. Overcoming the state's generational poverty requires community leaders who can address income and wealth gaps that affect so much of our student population. 
In order to help every student see a world full of possibility, we first have to clear the paths. We tell you this because as educators, we have a front row seat to our students' lives and what they need to succeed. And as educators, we tell you this because we know that limiting opportunity and lowering expectations is never the right answer.
Tara Hughes, 2023 New Mexico Teacher of the Year
Lorynn Guerrero, 2022 New Mexico Teacher of the Year
Alisa Cooper de Uribe, 2021 New Mexico Teacher of the Year
Mandi Torrez, 2020 New Mexico Teacher of the Year
Jessica Sanders, 2019 New Mexico Teacher of the Year
Stephanie Gurule-Leyba, 2017 New Mexico Teacher of the Year
Debra Minyard, 2015 New Mexico Teacher of the Year
Pamela Cort, 2013 New Mexico Teacher of the Year
Phyllis Wright, 1996 New Mexico Teacher of the Year
---
In support of Senate Bill 9
Along with partners in the business, my husband and I run a commercial cattle operation on a large leased ranch in Northern New Mexico. For every inch of precipitation that falls across the ranch, the ranch as a whole receives about 3.5 billion gallons of water. What happens to that water once it hits the ground impacts our business in terms of forage production and cattle health, but it also influences the wildlife (like antelope and migratory birds), our downstream neighbors, and the recharge rate of aquifers depended on by many. Funding through our local Soil and Water Conservation District and the USDA Natural Resources Conservation Service have made it possible to steadily improve our water management and improve infiltration.
Agricultural producers like us have to navigate producing food on razor-thin margins in unpredictable conditions, while being in position to practice resource stewardship that the market doesn't always reward. Enabling producers to make decisions to enhance local biodiversity and water security will benefit all of New Mexico. While the local and regional funding we have received has helped our operation, it has outsized effects on the watershed and wildlife that benefit everyone. More funding opportunities for commercial operations like ours in New Mexico could mean meaningful, measurable improvements in ecological health, agricultural production, and economic and climate resilience.
That's why I believe it is so important to pass Senate Bill 9, The Land of Enchantment Fund and ask Sen. Pete Campos and Rep. Joseph Sanchez to support the bill.
Ariel Greenwood
Wagon Mound