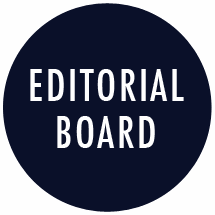 In state politics, this is the most important time of the year. In New Mexico, our state legislature only meets for 30 or 60 days per year, during which time they make decisions about how the state's budget will be spent, and which projects in each city will be funded using that money. In Las Vegas, we have several big needs, and after the 2022 that we all endured, we sincerely hope that the legislators will look kindly upon our town and provide Las Vegas with the funding to really make a difference in this community. 
We know Las Vegas isn't a town the size of Albuquerque, and it isn't a town with the influence that Santa Fe or Las Cruces might have. But the money spent on this community has more of a direct impact on all the people who live here, and it goes so much further. 
Take for instance the money that has been requested to fund the programs that will be a part of the drug treatment facility currently under construction here in Las Vegas. Per capita, we have one of the biggest drug addiction issues in the entire state, and solutions have been hard to come by for decades. The money requested would make it easier for people here to seek treatment themselves, or to be put into treatment programs when they are arrested for drug-related offenses. The people here need help locally, as it has been proven time and time again that referring someone to a program more than 50 miles away is never going to be a sustainable solution. We have to be able to meet people at the root of the issue and have actual solutions to problems. 
The request for that funding is in addition to the funding that has been requested by the city to build a fire training facility in Las Vegas, a proposal that has faced some pushback at the state level, as it competes against similar proposals in Espanola, as well as in Albuquerque. While we understand that funding priorities may be elsewhere, we implore the state to consider what happened here in 2022. 
Las Vegas and the surrounding area was forced to endure the largest wildfire in the history of New Mexico, and it continues to deal with the aftermath of that catastrophe months later. The efforts of our local fire crews, along with help from countless outside agencies, kept the fire from completely destroying the town, and helped to limit the damage, though it was still devastating. This proposed facility would allow for more training to take place, preparing our local crews for even more emergencies and keeping all of our local citizens protected, because an emergency crew would be on site at all times. Funding for something like this won't be funded by the federal government, as it is not directly related to the fire that took place last year. But this can be a great way for the state legislature to show its support for our community and really make a difference here.
And like local officials explained in this week's edition of the Optic, this project has been in the works for years in Las Vegas. It was identified as a need long before the Hermit's Peak-Calf Canyon Fire erupted. While other places may want a facility like this, we truly need it. Now. 
Ultimately, the funding awarded by the state legislature at the end of this year's 60-day session should do as much good for as many communities as possible. We hope Las Vegas, and all of its entities are included in that plan. Sending a ton of funding to a particular area like Albuquerque might seem like a great idea, as it is a population hub. But funding goes a lot further in small communities like Las Vegas, and all parts of San Miguel and Mora counties. This area has a lot of great ideas and plans for the future. Our local officials just need the support of the state to turn those ideas into a reality.