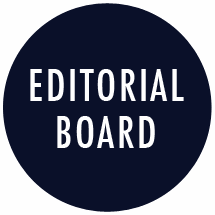 Over the weekend, the City of Las Vegas celebrated the groundbreaking of the Rodriguez Park project, a plan to create a large youth sports complex that will cost more than $10 million by the time it is completed. The event was well-attended by the community and our elected officials, including Gov. Michelle Lujan Grisham and State Senator Pete Campos. 
Leading up to and following the event, many locals expressed their displeasure at spending so much money on this, compared to other issues. We think this community should celebrate this project and the impact it will have for the young people in Las Vegas, while also acknowledging there are other issues that need to be addressed in the years to come. 
Many people likely don't understand the way legislative funding works. In January, the City of Las Vegas was awarded $3.5 million specifically for this project. That money can't be used for any other purpose. This sports complex has been a priority for Las Vegas Mayor Louie Trujillo since he took office last year. He believes that the project will not only provide kids with a great place to play sports, but that it will help the city with economic development, as tournaments will help fill up local hotels and provide more money to restaurants. That money helps the city complete other necessary projects in the years to come. 
This project will require state funding for several years to complete. The plans include multiple baseball, softball and football fields, as well as a skate park, shelters and a camping area. It would truly be a fantastic site if it can be completed. There is no guarntee the legilsture will fund the project every year, but it will remain a priority until it is completed. 
All that said, of course there are other issues that need to be addressed in this community. Many of our roads are in need of repair. Parts of Las Vegas need to be cleaned up. We have to continue finding ways to address the rampant substance abuse issue. But those issues have nothing to do with this money. They couldn't spend this money addressing these problems even if they wanted to. 
But work is being done to fix those issues, both at the city and county level. This year, San Miguel County received more than $4 million to address several roads in need of repair. The county has also prioritized creating an in-patient substance abuse treatment center, which will cost more than $4 million when completed. Local leaders are aware of all the different problems going on, and they aren't ignoring them. They have a lot of projects going all at once. 
Good progress is being made in this community, but it won't happen overnight. We should be celebrating all the state funding being pumped into this region, whether it is for a sports complex, a treatment center or anything else. All of these things make a difference in their own way and help us inch closer to where we all want to be.