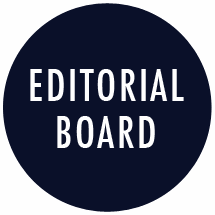 We feel for all our local business owners struggling to fill open positions during this difficult time, but we also want to remind them that things will likely never return to the way they used to be. Adapting to the new reality will be necessary to stay afloat in the months and years to come. 
The COVID-19 pandemic, which remains a major hurdle, changed so many things in the workforce across the country. Many companies realized work could be done effectively away from the office, processes changed everywhere and many people lost their jobs, at least temporarily. 
Now, many businesses are struggling to fill all their open positions, as many people remain unwilling to work for less than what they consider to be a "living wage," especially for full time positions. Yes, qualifying for unemployment benefits became far easier during the pandemic, as there weren't nearly enough jobs to go around. 
Now, however, qualifying for unemployment is becoming more difficult, as New Mexico offers unemployment benefits for 26 weeks, and the person has to be actively looking for work. Yes, that means more people will be returning to the workforce. But that doesn't mean they should be forced to look for low-paying jobs with long hours. Those positions will likely continue to struggle finding applicants. 
New Mexico will continue to reward places staying ahead of the curve when it comes to employee wages. Last January, the state's minimum wage increased to $10.50 per hour. Next January, it will increase again to $11.50 per hour. And in 2023, it will increase to $12 per hour. These are likely only the beginning of the increases to come, as many across the country push for a $15 minimum wage.
For places already paying their employees above those rates, these increases will have a minimum impact. But for places that continue to keep employees right at minimum wage, these increases will have a major impact. 
Not only will they be forced to continue adjusting rates up over the next two years, but their other employees will likely expect their pay to be adjusted up as well. It's all part of the ever-changing equation for local business owners. In the future, owning a business will likely require more money than it has in the past, as employee expectations continue to increase. Yes, that will likely price out some existing business owners, and that is unfortunate. 
Many small business owners will likely have to decide how more work can be done by fewer people, just so they can keep up with the growing salary demands. It will no doubt change the way businesses operate. But it would be smart for all of them to prepare for that reality now. 
Workers' expectations are not going to return to what they were before the pandemic began. Things are constantly changing, and we all must plan ahead to make sure we are ready.