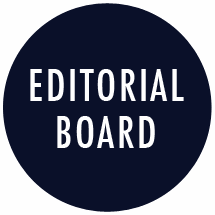 As the Hermits Peak Fire continues to burn through hundreds of acres of land north of Las Vegas, we would first like to thank all the men and women who have been tirelessly fighting the blaze for the past week. It is an unenviable position to be in, but thanks to their hard work, the fire is slowly being contained. For that, all of us are grateful. 
However, it is unfortunate that they are in the position to have to fight against a fire that has now burned more than 700 acres of land and forced San Miguel County and the Forest Service to issue a voluntary evacuation order for many of the small communities near where the fire rages on. 
What started out as a prescribed burn took just hours to burn out of control, and a week later we are still dealing with the effects of that. Many have questioned the timing of this prescribed burn, particularly when it was clear we are experiencing drought conditions and winds in Northern New Mexico can be strong and unpredictable, regardless of what any forecast predicts. Yes, prescribed burns are necessary and have their benefits, but sometimes you have to think about the worst case scenario of them. More often than it should, that worst case scenario seems to come to fruition. 
The purpose of a prescribed burn is to reduce overcrowding in the forest and destroy flammable fuels, which could spark up extreme fires at any moment. For years, the Forest Service was not permitted to conduct controlled burns, which led to extreme overgrowth in many areas. The Forest Service lists several benefits of controlled burns on their website. They include:
•Reduces hazardous fuels, protecting human communities from extreme fires
•Minimizes the spread of pest insects and disease
•Removes unwanted species that threaten species native to an ecosystem
•Provides forage for game
•Improves habitat for threatened and endangered species
•Recycles nutrients back to the soil
•Promotes the growth of trees, wildflowers, and other plants.
We can all agree these are good things, but so often things don't go as planned. Another controlled burn in the Roswell area got out of control last week and has now burned nearly 2,000 acres. Last year, another controlled burn got out of control in San Miguel County, very similar to what we are dealing with now. The most famous example in this area comes from the Cerro Grande Fire, which started as a controlled burn near Los Alamos and ended up destroying hundreds of homes in the area. Maybe, just maybe, the standards for how and when to start these fires need to change. We want our wildlife to flourish as much as possible, of course. But when these controlled burns do more harm than good, we are left wondering if there is a better way to do this. 
We hope this burn is controlled soon, and we hope everyone stays safe as they work toward putting the fire out. We are fortunate that no property has been harmed in this fire, and we hope that remains the case. Thanks to everyone working to keep us safe. We truly appreciate it.