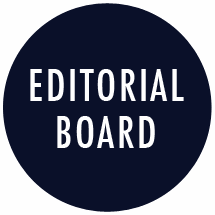 When we send our children anywhere, the expectation is that decisions will be made that are in their best interest. When children go to school, the expectation is that their needs will be met and they will be safe. The same expectations apply to sending children anywhere, particularly places where they will not be supervised directly by their parents or guardians. That's why Blue Haven Youth Camp's decision to continue operating in the wake of three people dying in a flash flood near their property is so infuriating. It is clear the area is not safe at this time, and yet they continue on as if everything is normal. If they truly cared about the children under their supervision they would end the summer sessions early and begin preparing for the future. Instead, they continue to cash in on families from around the region while putting the lives of everyone at risk. 
Flash flooding is unlike so many other natural disasters. With wildfires, you can see it coming, you can anticipate the danger. Tornadoes and hurricanes can be anticipated. But with flash flooding, it comes up on you in an instant. One second, everything is fine, and the next second, everything has been destroyed. That's exactly what happened to the three people who tragically lost their lives in a cabin two miles from the Blue Haven Youth Camp in July. The investigation found that within five minutes, eight feet of water rushed into the cabin, sweeping all three people inside away. One of those people was found four miles away. It took multiple agencies more than four days to find one of the victims. It was a horrible incident, but one that could very easily happen again in that same area. 
The first video posted by the youth camp following the incident told everyone that camp was running smoothly, completely ignoring the fact that people had died just days before near their property. The second video said the camp was safe, that they had an escape plan off the property in the event of an emergency and that the victims would want the camp to continue because they "believed in the mission" of the Blue Haven Youth Camp. 
There are multiple issues with that explanation, however. First of all, no, the camp is clearly not safe. A creek runs through the camp and it can easily flood at any time. Second, just because a road out of camp didn;t flood last time does not mean it will be safe in the future. There is no assurance that their escape plan will even be viable at that time. And third, "believing in the mission" does not mean those individuals believed in willingly putting innocent children in harm's way. It is completely reckless to continue operations, all in the hope of continuing to cash in on these families who choose to send their children. 
Ultimately, the blame for this situation lies with not only the camp officials, but also with the government officials that have allowed the camp to continue operations. Camp officials said in their video they have been working with Sheriff Chris Lopez to come up with a plan to continue operations. When Lopez was contacted for comment by The Optic, we did not receive a response, so we don't know the extent of those conversations. 
We are hoping everything goes smoothly during the final session at Blue Haven, but realistically we shouldn't have to worry. The minute people died near the property, summer camp should have been over.