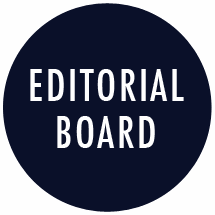 As we prepare to celebrate Thanksgiving this week with our families, let's remember to be thankful and optimistic about the things going on around us. So often in life, it is easy to dwell on the negative things, to let the small victories fall by the wayside. This year, we challenge you to look at all the challenges in your life and find small positives, as difficult as that may be. 
If the last 18 months has taught us anything, it is that we never know what will happen next. If you had told everyone at Thanksgiving 2019 that we would go through 18 months of struggles through a pandemic, they probably would not have believed you, But here we are, two years later, going through our second holiday season in the midst of the worst pandemic in 100 years. 
Too many people in our community have lost loved ones that they won't be able to celebrate the holidays with this year. Each moment is so precious, and it's just not worth constantly dwelling on the negative things in life. 
Take for example the ongoing construction on Bridge Street in Las Vegas. Many people in the community have complained about how it has impacted all aspects of life over the past few months. And yes, it has been a big inconvenience for small businesses and local residents. However, nobody seems to be talking about how great it will be to have that area completely renovated early in 2022, and how much nicer the town will look. All great things come at a cost. For years, people complained about roads needing to be improved in this town. And now that those improvements are being made, they complain that it inconveniences them. We can't have it both ways. We should be grateful to receive so much money from the state  to complete such a massive project. Yes, it is a short term problem. But it will end up being a long term solution. And for that, we should all be grateful. 
There is no doubt our local businesses, both on Bridge Street, and in other areas in the community, are in need of our support this holiday season. Shop local, support our community members and find some great items. But don't do it just because they are struggling with construction, or because they are still dealing with the impact of the coronavirus. Do it because it's always better to keep money in our local economy, no matter the circumstances. 
There are so many examples, both here and around the state, that are exactly like that. People are often great at talking about problems, but aren't as good at finding solutions. That can happen in schools, in our government, or any other aspect of life. We challenge you to look on the bright side throughout this holiday season. Find solutions, don't just find more problems. 
We here at the Las Vegas Optic would like to wish everyone a happy Thanksgiving, and a great start to the holiday season. Be safe out there, and look on the bright side at every opportunity.