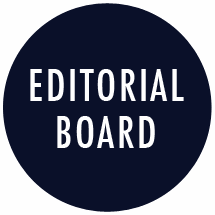 At last week's City Council meeting, a big topic of discussion centered around whether the city would continue to record meetings for the various appointed boards and commissions. According to Mayor Louie Trujillo, who presented the item, some members have expressed frustrations over having to be on camera as they go about their business. 
As stated in the meeting, only some of the city's boards are subject to the requirements of the Open Meetings Act, which states that all meetings must be streamed to the public so they can be aware of decisions being made by their local government. 
However, even if a board is not subject to those requirements, that does not mean the public should be shut out entirely. Operating in the shadows leads to poor decisions being made. 
We are personally uncomfortable with any city business, advisory or not, being done in secret. There should always be a paper trail to follow to find the origins of any decisions being made. If those meetings are no longer recorded and available to watch after the fact, suddenly a large portion of the discussions being had by city council-appointed committees would only be known by those involved. 
Trujillo said some members of these boards may resign if they are forced to continue to be recorded. We say let them quit. Even if everything is being done on the up-and-up, it gives off the impression of secrecy, as if there are things going on that they don't want members of the general public to be aware of. 
Make it clear that meetings will be recorded. Make it clear that what they talk about will be available for all to see. If people are uncomfortable with that, for whatever reason, let them walk away. Replace them with people who fully understand their expectations and responsibilities. Replace them with people who want to put the community first, and understand it is a privilege, not a right, to serve on the board to which they have been appointed. 
Government work should be conducted in the public eye, with nothing to hide. If that's not happening, it is not a properly functioning government. Yes, sometimes those meetings may only have a few, select viewers. But that's not the point. If you have five viewers on a live stream of a meeting of the Tree Board, for instance, those are five people that live in this community that are passionate about that topic. Their voice matters. Their perspective matters. You shouldn't take that away from them. 
And sometimes these meetings are held at times when some people can't watch. But maybe they will go back and watch later. That is their right as citizens in the community. 
We want the most open and transparent government possible. Just because a board isn't mandated to follow the Open Meetings Act doesn't mean you should operate in secret. When in doubt, always offer the most transparency and information possible. Nothing bad has ever happened because a government made their citizens aware of what was really going on.