Last week, the Optic covered the story of a local educator arrested at a concert after allegedly knocking a man unconscious. That story led to much heated debate online, with several people saying what the man does outside of work is irrelevant. Respectfully, we could not possibly disagree more.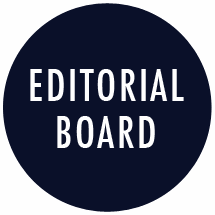 For those who may not have seen the story, Joshua Romero, a teacher at Memorial Middle School and baseball coach for Robertson High School, faces the charge of aggravated battery with great bodily harm, a third-degree felony. To be clear, this is a serious allegation, as the victim sustained major injuries. According to the incident report, the man stopped breathing temporarily. This was not just a minor fight at a concert. The victim allegedly could have died. 
This would have been noteworthy under any circumstances. However, the fact that the man accused works with children for a local school district in multiple capacities makes it even more significant. Like it or not, educators are held to a higher standard than the average citizen. Their responsibilities and expectations do not end when they walk out the front door of a school. No, they are expected to be role models for children in all aspects of their lives. If educators and coaches send the message that violence is acceptable in any situation, what do you think the children believe? They are impressionable, and what they hear has a huge impact on what they believe about the world. Additionally, we believe wholeheartedly that the parents of the children he is responsible for should know exactly what he is charged with. They absolutely have that right. They send their children to school every day believing they will be in the best hands possible. If someone has made allegations that that's not the case, I'm sure they want to know. 
We will never avoid covering a story based on what position a person holds, or what family a person comes from. You, the readers, expect better from us than that. In the recent past, we have covered several stories of local school employees and officials charged with serious offenses, and we will continue to do so if those situations arise. 
Taking on those kinds of roles carries more scrutiny. They know that when they take the position. There are few roles more important than those dealing with children, so the level of scrutiny must be raised. Outside of local politicians, few positions carry more expectations, and rightfully so. As a community, we must always look out for the best interests of the youngest among us. Doing so requires the community to avoid making excuses for someone in these types of situations, as we saw a lot of late last week. That does nobody any favors. Not him, not the children and certainly not the victim of the unfortunate attack. 
Obviously, Romero will have his day in Bernalillo County court where the ultimate judgment will be made. No presumption of guilt or innocence will be made until that time. For now, all we know is that a serious allegation has been made, and the investigation is ongoing. As the case moves along, we will continue to cover it as we are expected to do.