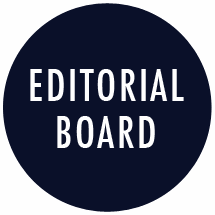 For years, members of the Republican Party have fought hard to protect the right to bear arms guaranteed by the Second Amendment in the United States Constitution. While incidents of mass violence increase in frequency, lawmakers from the GOP as well as members of that party make it known they will not stand for their right to carry a gun being jeopardized. They are correct that that is written in the United States Constitution, and the GOP claims to care deeply about those words written by our forefathers. However, they don't seem to be as passionate about protecting many of the other rights guaranteed in that same document, particularly those in the First Amendment, such as the freedom of the press. That was further proven Sunday night, when a reporter with Source New Mexico was denied entry to a campaign event for Gubernatorial candidate Mark Ronchetti because of a critical article written by the publication weeks ago. It's a gross overstep of authority, and one everyone should be concerned about. 
Ronchetti held a rally in Carlsbad Sunday night as he continued his campaign to become the next governor of New Mexico. He was joined at the event by Florida Gov. Ron DeSantis, who came to show his support for the former KRQE weatherman. Source New Mexico, a news outlet that provides its content to newsrooms around the state free of charge, and which the Optic proudly republishes content from weekly, sent a reporter to the event. He had been denied press credentials to the event earlier in the week, so he got a ticket like everyone else attending. However, when he attempted to enter the event, he was stopped by security, which had received his picture, presumably along with pictures of other people associated with Source New Mexico, with orders to prevent them from entering the venue. 
Ronchetti's campaign later said they had denied the reporter entry because they view Source New Mexico as a "left-wing advocacy group," and not a "legitimate news source." Allow us to translate that for you. Mark Ronchetti, a man who used to be employed by a news station in Albuquerque, does not like to be questioned about his stances on topics, his past actions, or anything else. If a news outlet does its job and publishes critical or negative information about him, Ronchetti no longer views them as "legitimate" and bans them from his events, cutting off all access to information about his campaign. 
We don't know about everyone reading this, but that sure doesn't sound like freedom of the press to us. Is that what a state run by Ronchetti will look like? Anyone who publishes negative information about his office will be banned from press conferences, unable to distribute critical information to their readers? That sounds incredibly dangerous. 
The job of the press is to provide the truth to readers. That includes positive and negative information about all politicians, regardless of their party, especially during election season. That doesn't make them an "advocacy group" for either party. It makes them objective journalists. 
Freedom of the press is a key tenant in the first amendment of the constitution, right up there with the freedom of speech. News outlets should not ever blindly follow a politician or a political party and only publish things they agree with. That is what public relations officials are for. News outlets should seek the truth and report it, especially if politicians don't want that information made public. That's what journalism is all about. 
In an era when Cable TV news and social media make it harder to interpret fact from opinion, sometimes that can be hard to remember. But real journalists, the ones who spend every day on the ground in the communities they care about finding out about the stories that matter to citizens, have a higher standard of reporting. They want to find out what is really happening to keep everyone informed. They never report anything with the sole intention of making someone look bad or defaming them. They report the truth, no matter the consequences. 
We have no interest in living in a world where Mark Ronchetti, or literally any other politician, gets to decide whether or not we, as a news outlet, have a right to attend his events or speak to him. We will proudly continue to republish articles from the fantastic journalists at Source New Mexico, who all work hard every day to provide the truth to readers across the state. If that makes Mark Ronchetti upset and gets us blacklisted from his campaign, that's perfectly fine. He can go ahead and consider us "illegitimate," too.