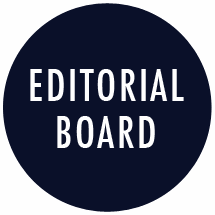 At the beginning of January, Raul Torrez took over the Attorney General's Office from Hector Balderas, who served one term before opting not to run for re-election last year. There is no doubt that Balderas did some good things in the position, making sure a lot of despicable people were locked up, and attempting to fight back against corporations that took advantage of New Mexicans. But for the specific needs of Las Vegas and San Miguel County, we hope that Torrez does more. Between fights over governmental transparency and the after-effects of the Hermits Peak/Calf Canyon Fire, there are a great many needs here, ones that the previous administration often ignored. Here's hoping for a more productive relationship over the next four years. 
Near the beginning of Balderas' term as Attorney General, the City of Las Vegas struggled with several Open Meetings Act complaints due to the actions of then-Mayor Tonita Gurule-Giron, and how she chose to run the City Council. Some of those complaints were filed by the Optic, while others were filed by Las Vegas citizens. In each of those cases, the AG's office agreed with the complaints, yet did nothing more than send warning letters to the governing body to not repeat the same mistakes. There was never any accountability, no real feeling that the office tasked with keeping governments accountable really saw it as much of a priority. 
Throughout Balderas' tenure, there were also concerns about the way in which Las Vegas City Schools handled requests for public information. It has been an ongoing battle between them and former volleyball coach Stacy Fulgenzi for years, and it also extends to us here at the Optic. We have a request for documents that has gone unfulfilled for nearly two years with the school district. A complaint was filed with the AG's office, and nothing was ever done about it. Laws are in place for a reason, so the public can be aware of what is being done with its tax dollars, and yet it was never a priority. 
Within the past year, there have been several issues related to the aftermath of the Hermits Peak/Calf Canyon Fire, and making sure that victims are properly compensated for their losses. Any time since April, Balderas could have stepped forward to make sure FEMA was taking their responsibility seriously and doing right by the people of this state with regards to how systems were being set up. But instead, he waited until just days before he left office to press them for changes. It just wasn't good enough. 
We sincerely hope that Torrez will see the challenges this community faces as more of a priority. We would love for him to have more of a local presence in our community, and for people to be made aware of all the things he can do for them. The needs of this community should be just as important as in the larger communities in the state, and we hope to see that as a reality in the coming months and years. We aren't asking for the AG's office to work miracles. We just ask that they carry out all the responsibilities of their position, not just the ones of direct interest to them. 
Governmental transparency should be one of the most important things to any AG, not an afterthought to be treated with a slap on the wrist. The AG is given a lot of power. We would like to see this new one wield that power a little more aggressively.