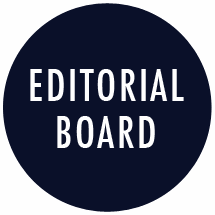 Last week, the Las Vegas Police Department announced that its speed trailers, which have been placed around town for several months, would now begin issuing citations for speeders around town. Many people, both on our social media accounts and elsewhere, criticized this development, saying the attention of the local police needs to be elsewhere. Those people, though, are missing the point. 
Nobody is arguing that crime isn't a major issue in Las Vegas. It undeniably is. The rate of drug arrests, burglaries, theft and domestic violence per capita is off the charts considering how small Las Vegas is. And truthfully, we don't have enough police officers to handle all of those crimes effectively, especially if they also have to worry about monitoring the speeding issue, which is also a major problem in Las Vegas. 
From their inception, the speed trailers were meant to aid the police, and allow them to divert their attention to other crimes. In theory, officers no longer need to be stationed on the side of the road waiting for speeders to drive by. Instead, they can spend more time pursuing the other, more harmful, crimes that are constantly occurring in all parts of town. 
It's an outside the box solution to a problem that all small towns face. Officers can;t be everywhere at once, that's just a fact. And the way the justice system is set up in New Mexico, and really the entire country, suspected criminals are put back on the street at an alarming rate, quicker than officers are able to keep up with all the problems they face. The lack of officers and rising crime rates are a big reason why Gov. Michelle Lujan Grisham has attempted in the past to make it easier to hold people facing drug and violence charges in detention centers pending trials, with very little support from the Legislature that actually has the power to turn it into a reality. 
Are the police perfect? Of course not. Criminals get away with way more than we even know about, and investigations inevitably take too long sometimes. They are doing what they can, though, in a system that is set up to make their jobs difficult. 
People have also criticized the speed trailers for having the potential to issue a large amount of citations, more than officers normally would. We say that's a good thing, forcing people to follow the posted speed limit, making the roads safer for everyone on them. It also takes any unintended biases out of issuing tickets. Now, regardless of anything else, if you speed past one of the posted trailers, it will take a picture of your license plate and issue a citation with a $100 fine. It takes the gamble out of the process. It doesn't matter if an officer is in the area. It takes the randomness out of tickets. 
Is it guaranteed to be a success in this community? No. Like any other strategy, it has the potential to fail. But we applaud the city for at least trying something different and taking a step toward making policing easier for officers. We look forward to seeing the results of the cameras, and what effect it has on the jobs of the local police officers. 
We are all in favor of new strategies to policing, and we personally won't knock the speed trailers until we see them in action. We just hope they make Las Vegas an all around safer place to live.