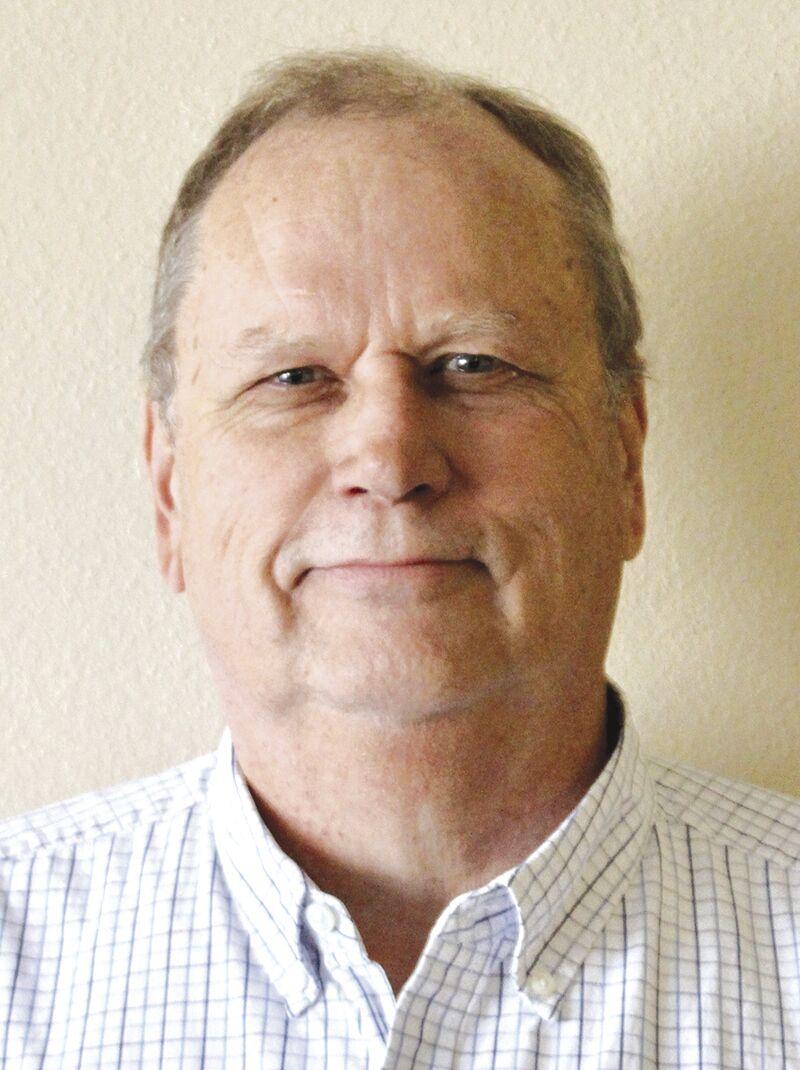 The governor is leading in her bid for re-election, as are other Democrats running statewide races.
New Mexicans see crime and inflation as the biggest issues facing the state, and they want judges to have more authority to keep violent crime suspects in jail.
They also want more gun control, not less, and believe abortion should be legal in New Mexico with certain restrictions.
That and more can be gleaned from the latest polling done by Research & Polling Inc. from the Albuquerque Journal.
Any surprises there? Certainly not for me, but it does provide a few insights into this year's general election.
According to the Journal Poll, Gov. Michelle Lujan Grisham has a 7-point lead over Republican challenger Mark Ronchetti. That's tighter than her 14-point win over Steve Pearce in 2018, which suggests a more competitive race this time around. Plus, concerns about crime and inflation suggest advantages for Republicans seeking votes; they're already blasting the Democratic majority for ineffective action in dealing with these issues.
But other poll questions suggest the Democrats have some ammunition of their own. A majority of New Mexicans favor tighter restrictions on gun ownership, something that doesn't bode well for Second Amendment absolutists in the GOP.
Another battleground issue, of course, is abortion, and while the Journal Poll suggests a possible opening for the Republicans, it's not turning in that direction.
"What comes closest to your view on abortion?" asked the Journal Poll, to which 35% said it should always be legal, 22% said legal with some limitations (on length of pregnancy), 25% said illegal with exceptions for rape, incest and to save the mother's life, and 12% said it should always be illegal.
In other words, only 35% agree with the state's current law, which places no restrictions on when abortions can be performed.
That might have provided Ronchetti with an opening to win some votes from those who believe some restrictions should be in place, since he says he opposes a ban on abortion after 15 weeks with exceptions for rape, incest and to save the mother's life. But he sounded much more hardline when running for his party's nomination and now he appears less than honest about his true feelings on the issue.
If there's a wild card in this year's election, it's got to be this strange and unpredictable economy. Inflation is running rampant, yet gas prices are now coming down. Two straight quarters of a slowing economy spell recession, but employment is strong and corporate spending is up higher than the inflation rate.
And here in New Mexico, where the unemployment rate is higher than nearly every other state, it's still only 4.5% — pretty low by normal standards. Meanwhile, the state's latest legal industry, recreational cannabis, is performing below initial projections, but it's still growing and contributing to a bloated state budget.
More than anything else, Democrats have the state budget going their way. As New Mexico moves toward clean-energy production, with booming growth in wind and solar development, it's the oil and gas industry that's blowing up state revenues. Thanks to our fossil fuels, recurring revenues for fiscal year 2024 are now projected to hit nearly $11 billion, including about $2.5 billion in "new money" for state coffers.
When you're in office doling out big bucks to local, regional and statewide projects, it's easy to make and keep political friends. Advantage Democrats.
Much of this is true for the national Democrats, too. The national "recession" is countered by plenty of jobs available to those who want them, at higher wages despite a laughable minimum wage. And thanks to legislation the Biden administration muscled through, infrastructure spending will be at record highs. Granted, that may contribute to even more inflation — the greatest threat this year for Democrats — but, more than likely, that won't be felt until after Nov. 8.
President Biden made headlines last week with a couple of fiery speeches calling out the "MAGA Republicans" and pointing to Democrats' successes in the face of these wild economic times. Labor Day and the unofficial start of the general election campaign season is now underway and we'll soon see whether the Democrats can keep the majority in either or both chambers in Congress.
But here in New Mexico, the odds greatly favor the Democrats. In so many words, the Journal Poll just told us that.
Tom McDonald is founder of the New Mexico Community News Exchange, which distributes this column statewide. He's also editor and publisher of the Guadalupe County Communicator in Santa Rosa. He can be reached at tmcdonald.srnm@gmail.com.