Last week I wrote fondly about one of my favorite infrastructures, Interstate 40, lamenting on my life and travels back and forth across this long-running superhighway.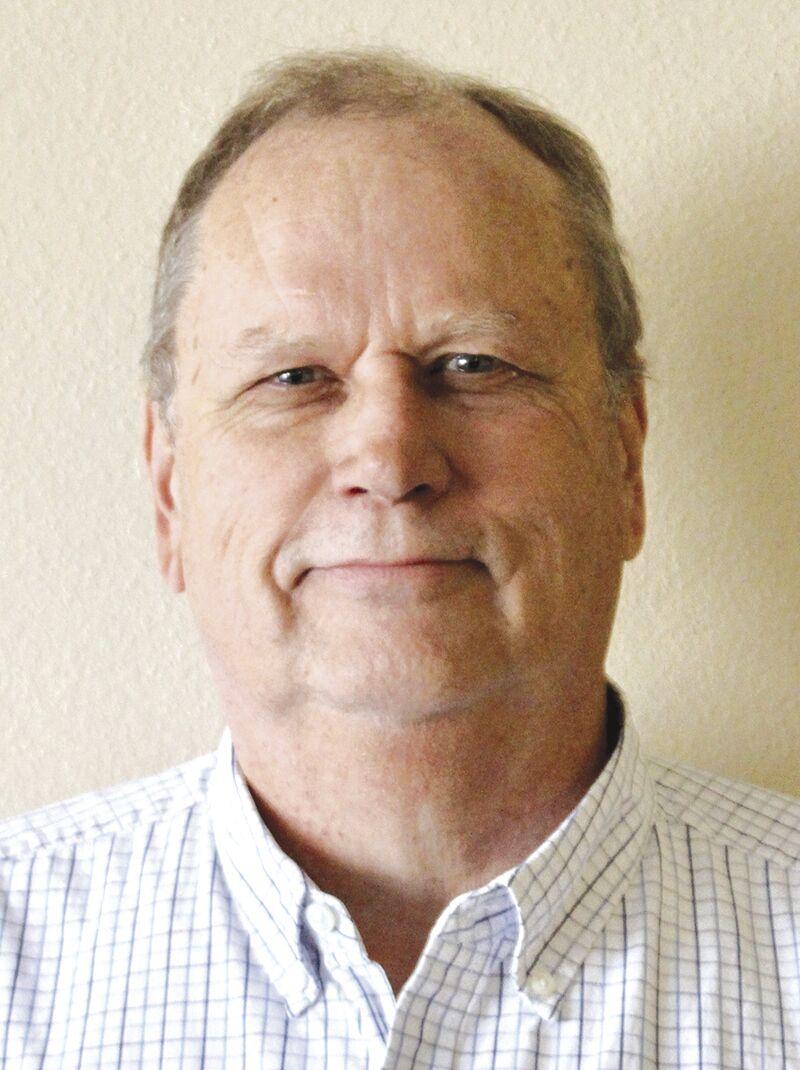 It's proof that I'm part of the problem.
I have burned a lot of carbon in all years of South-to-Southwest driving. It's just one of many ways in which I've contributed to Mother Nature's current condition.
But at least I'm not in denial, which is a whole other sin. Conservatives have used denial effectively through the years, and some still do, to avoid having to face the reality of climate change. They would prefer to avoid the economic burden of shifting our energy consumption from fossil fuels to renewable energy sources, even though it must happen if we're going to survive as a species on this Earth.
The fact is, you really can't live in the modern world without leaving a carbon footprint. You can tread lightly but you'll still leave tracks. We've got to think much bigger than individual effort to combat climate change on a scale that matters.
Last week, as Washington D.C. was moving a $1 trillion infrastructure bill forward, with debate over a $3.5 trillion spending package to lead or follow, the United Nation's Intergovernmental Panel on Climate Change (IPCC) was issuing a "red alert" with its latest report on climate change. The report makes it clear that climate change is here and is not going away, and that the best we can do is mitigate its severity for the years to come.
It is an alarming report with just a hint of hope: Climate change is "widespread, rapid, and intensifying" and it is primarily and indisputably being caused by humans via the carbon dioxide we're releasing into the atmosphere. But if we can act sooner, not later, we can still mitigate the crisis.
In other words, it's here and it's going to get worse, but we can still contain it.
Now, before the "ostriches" (heads in the sand while the world undeniably heats up) dismiss this latest report as just more liberal overreaction, let me point out that scientists from 66 different nations contributed to this report using hard data to back up their projections for the future. The data show Earth's temperature has risen nearly 2 degrees Fahrenheit since pre-industrial times and it's going up faster than ever before; it could rise another degree by the end of this decade alone. That means more than just a hotter Earth, it means more wildfires, floods, droughts and superstorms, and rising sea levels as ice caps melt.
But we can still act against these trends with science and technology. We will need to switch over to an all-electric economy, with wind, water, solar and nuclear energy sources feeding our power grids.
Plus, technology is creating some incredible machinery for "carbon capture," in which CO2 is caught and stored underground before it goes into the atmosphere. Then there are carbon "scrubbers" to absorb CO2 in exhaust systems. And there's "direct air capture" – it's been called a "secret weapon in the fight against climate change – in which giant machines actually suck the carbon right out of the air around them.
As for our 20th century fossil fuel economy, it's got to go. But that's not as bad for the economy as we once thought.
Where I live – in east-central New Mexico, where the winds are strong – wind farms are creating hundreds of good-paying jobs, while down south in the Permian Basin, where booms and busts are commonplace in this oil-and-gas country, a years-long bust continues. There's still a lot of wealth there, but it could be lost if places like Lovington and Hobbs don't look beyond fossil fuels for their future.
The problem we're facing is enormous, and while individual efforts to reduce your carbon footprint is a noble gesture, it's not going to turn things around. We need a bigger response and the collective political will to make it happen. It's time to quit denying reality and start working toward ways to save our world.
Tom McDonald is founder of the New Mexico Community News Exchange, which distributes this and other columns to member newspapers around the state. He is also editor and publisher of the Guadalupe County Communicator in Santa Rosa. He may be reached at tmcdonald.srnm@gmail.com.