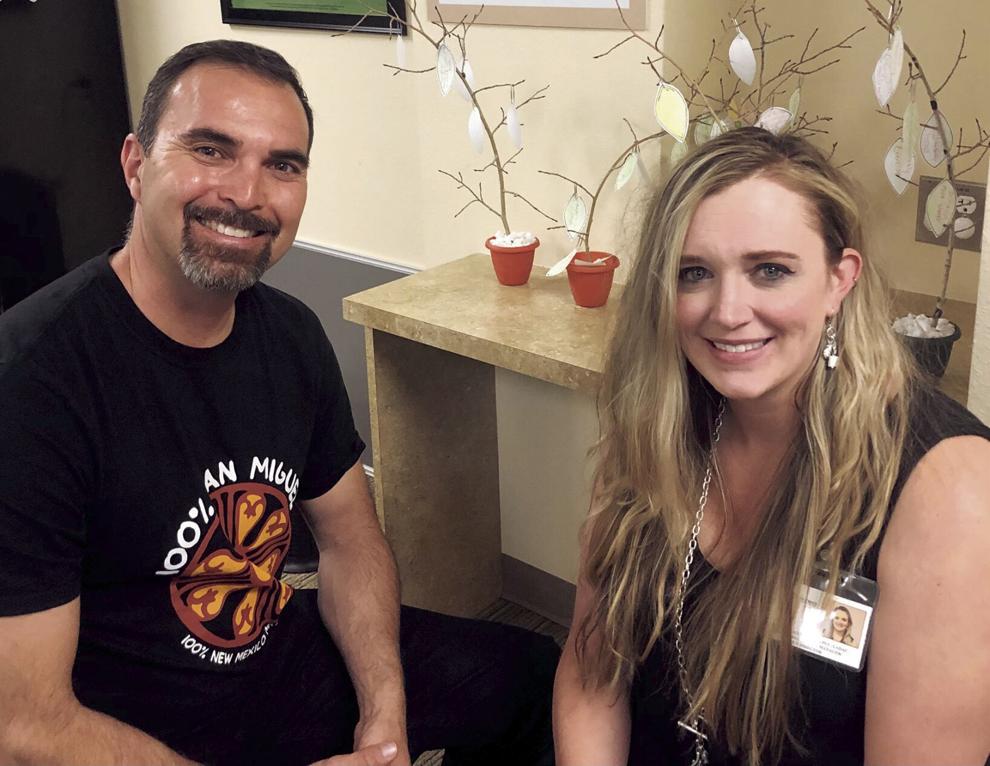 Last week I took an ACE survey. ACE stands for "Adverse Childhood Experiences," and reviewing the answers to these ten questions is a way for educators, healthcare providers, and therapists to determine which youngsters and adults are at risk of making bad decisions, dropping out of school, facing unemployment, having confrontations with the law, and abusing drugs. 
Out of a possible ten points, I scored zero points, but let's make it very clear that my score is the result of having been blessed with two caring and loving parents. 
Sure, I've made some dreadful mistakes and ridiculous decisions in my long life, but the foundation provided by my family has kept me afloat. 
Here is the survey: 
ONE: Did a parent or other adult in the household often or very often push, grab, slap, or throw something at you? Or ever hit you so hard that you had marks or were injured? 
TWO: Did a parent or other adult in the household often or very often swear at you, insult you, put you down, or humiliate you? Or act in a way that made you afraid that you might be physically hurt? 
THREE: Did an adult or person at least five years older than you ever touch or fondle you or have you touch their body in a sexual way? Or attempt, or actually have, oral, anal, or vaginal intercourse with you? 
FOUR: Did you often or very often feel that no one in your family loved you or thought you were important or special, or that your family didn't look out for each other, feel close to each other, or support each other? 
FIVE: Did you often or very often feel that you didn't have enough to eat, had to wear dirty clothes, or had no one to protect you? Or your parents were too drunk or high to take care of you or take you to the doctor if you needed to go? 
SIX: Did you live with anyone who was a problem drinker or alcoholic? Or who used street drugs? 
SEVEN: Was your parent or stepparent often or very often pushed, grabbed, slapped, or hit by a thrown object? Or sometimes, often, or very often, kicked, bitten, hit with a fist, or hit with something hard? Or ever repeatedly hit for at least a few minutes or threatened with a gun or knife? 
EIGHT: Was a household member depressed or mentally ill? Or did a household member attempt suicide?
NINE: Were your parents separated or divorced? 
TEN: Did a household member go to prison? 
How did you score? Obviously anyone scoring more than a few points is likely going to have had a rough go of it. But then again, it isn't pre-ordained. I was introduced to the 10 Question ACE survey by Matt Probst, who is Chief Quality Officer and Medical Director at El Centro Family Health here in Las Vegas. 
When he told me that he scored 9 out of 10, I was shocked, but as I listened to his life story, I began to sense his determination not only to turn around his own life but to make a difference in our community. 
When Matt looks back four generations, he sees his Jewish forefathers who arrived from Europe. The first Probsts had a brewery in Santa Fe pre-prohibition with "much imbibing of spirits and racing mechanical buggies," which is what cars were called. The next generation had a pool hall in Santa Fe with gambling in the back room. His father was a civil rights' activists but also a drug dealer who spent time in jail and died of an overdose. Matt's sister has also had a checkered past. 
Last week Matt spoke for the National Association of Community Health Centers. This virtual training workshop highlighted best practices for school-based health care partnerships. When discussing the ACE quiz, he confided to his audience that he has nine out of ten Aces, "So I left 800 attendees wondering which one I didn't have. But just because you've experienced all these traumas as a young person, doesn't mean you're a hopeless case. Look at me. I'm here." 
Oh, yes, he is. We are so fortunate to have someone with Matt's perspective and dedication working for positive change in our community. 
After becoming a Physician Assistant,  Matt planned on changing the world. However, he was soon overwhelmed with the trauma in this community. He felt that he was in a war and asked himself, "If it's not a war, why are so many people dying?" 
El Centro's seven counties in Northern New Mexico are an epicenter for the Opioid crisis. Rio Arriba County has one of the highest overdose death rates in the country and San Miguel and Mora counties are not far behind.
Matt suffers from PTSD and felt like working in healthcare here was a trench worth dying in with no chance to survive. But now with 100% Community and a five-year grant for El Centro Family Health from the Substance Abuse and Mental Health Services Administration (SAMHSA), he thinks maybe "we can win."
Last September, El Centro was awarded a 5-year grant of $2.5 million. That is $525,000 per year to reduce illicit opioid and prescription drug misuse and to increase the number of patients treated from 1000 to 1500. 
The SAMHSA grant made it possible for El Centro to establish the Integrated Substance Use Disorder Department whose director is Dr. Chelsea R. Lucero. She was named the 2021 Behavioral Health Provider of the Year by the New Mexico Primary Care Association. Recently awarded her doctorate degree in psychology, Chelsea arrived here for graduate studies at Highlands University. In addition to her position at El Centro, she teaches at Luna Community College because "I like to give back and stir the creative within the younger generation."
One of Chelsea's main goals is to break down the stigma related to drug use. She told me that she wants people who read my column to say, "My niece has an addiction with fentanyl. I see that El Centro will take you right away."
Chelsea continues, "We fit everyone in because we know how dangerous illicit drugs are and especially now. I just heard of someone who took marijuana laced with fentanyl and died." 
As the trauma-informed specialist,  she wants to create a warm welcoming environment so someone will come back for more services.
Someone may come in because they want to quit. They're going through withdrawals. They need Suboxone. But then Chelsea learns this person is homeless, sleeping on grandma's couch with people coming in and offering them drugs all the time. So there is also a need for housing. El Centro can help with housing, food assistance, clothes wear to a job interview, food stamps. Anything that encourages success because a stressor like "I can't get childcare" leads to recurring drug use.
Meth and crack cocaine take control of the award system in the brain. When you have a substance use disorder, you need reminders, support, guidance because your brain has been restructured from drug use. You need things that are physical, tangible. 
Chelsea is the expert on 100% Community which is a plan that ensures ten vital services for surviving and thriving, and a future column will be devoted to explaining what we can do to help ourselves, our family and friends and especially the youngsters in our community. There's no instant fix. We need to reach youngsters before they need detox. 
We're talking about two to three generations because otherwise kids get damaged, become adults and then damage their kids. 
We need Matt Probst and Chelsea Lucero, as well as their caring and competent staff. Then with patience and persistence from all sides, Las Vegas could become a 100% Community. 
(The Ace Survey quoted is from the book "Anna Age Eight" by Katherine Ortega Courtney, PhD and Dominic Cappello.)
Beth Urech is a contributing writer, traveler, and artist of the spoken word, performing both nationally and internationally. She lives in Las Vegas, N.M., with her husband, Mark, and dog, Java. Follow Beth at bethurech.wordpress.com. She may be reached by email at beth@bethurech.com