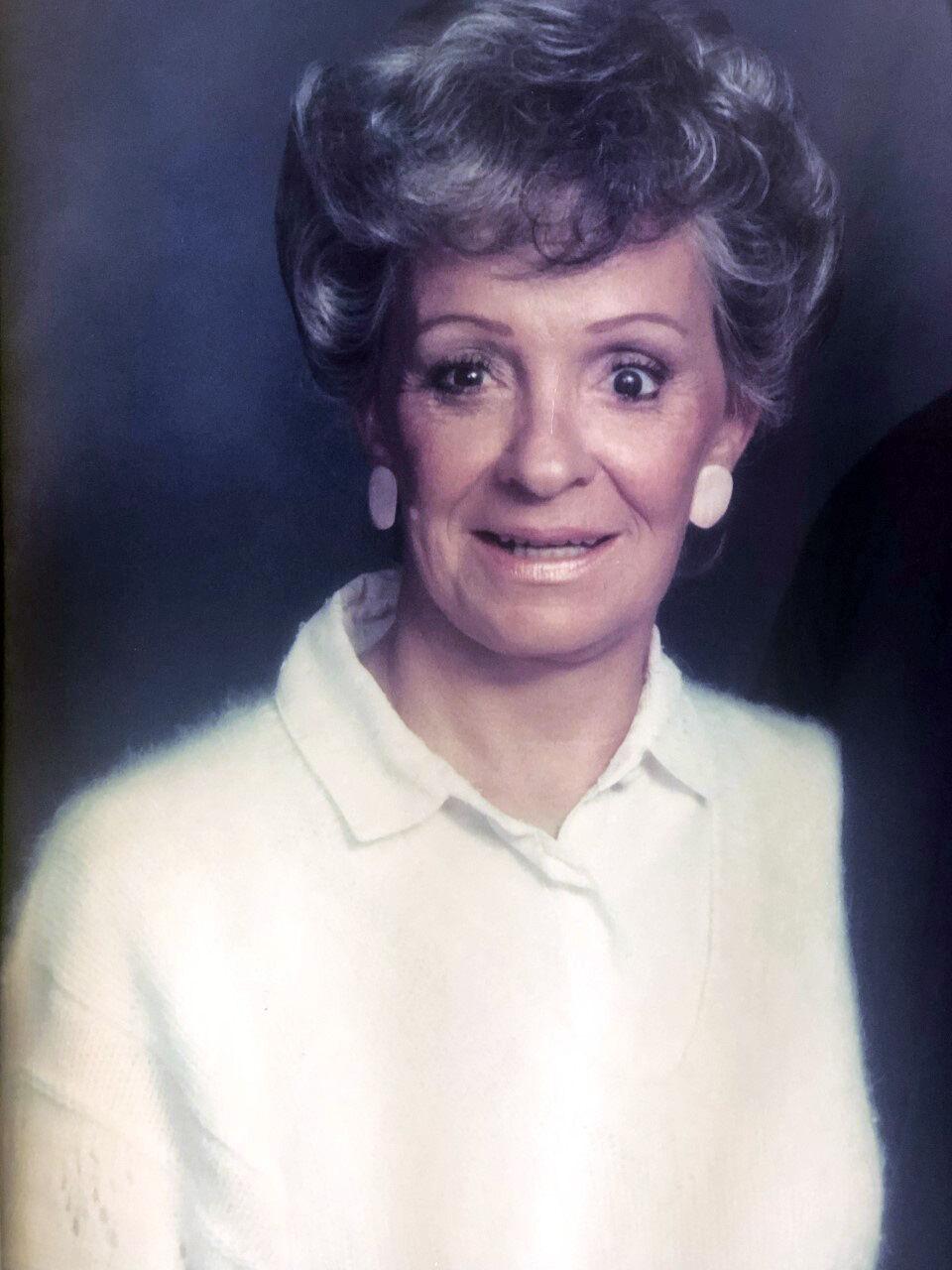 Wilma Faye Cunico, 87, of Las Vegas, N.M., passed away Sunday, Sept. 19, 2021. 
She was born Aug. 28, 1934, in Trinidad, Colo., to Ed and Sue Wooten. 
Wilma is preceded in death by her parents; her husband of over 60 years, Dr. William H. Cunico; son Ronald Cunico; brother-in-laws, Pete Johnson, Charles Hoy, and Dale Blann. 
Wilma is survived by her son Dr. William E. Cunico (Kathy) of Raton, N.M.; daughter Sandra Cunico Townsend (Terry) of Clovis, N.M.; son Anthony Scott Cunico (Gale) of Las Vegas, N.M.; eight grandchildren, Chrissy (Scott) Hatzenbeler, Lisa (Shawn) Porter, Casey Townsend, Melissa (Laurence) Romero, Ronald (Lanie) Cunico, Cheyanne Cunico, Krysta Cunico, Lexie Cunico; and 10 great grandchildren, Dillon, Sydney, Tristan, Taylor, Chloe, Cash, Mariah, Brooke, Payton, and Mason. She is also survived by her brothers and sisters, Roy (Patricia) Wooten of Westminister, Colo.; Keith (Jinnie) Wooten of Stevensville, Mich.; Don (Patty) Wooten of Battle Creek, Mich.; Joline Johnson of Raleigh, N.C.; Janet Hoy of Maxwell, N.M.; Glenna Blann of Raleigh, N.C.; and her many beloved nieces, nephews, cousins, and friends.
Wilma worked alongside her husband, helping him get through Chiropractic school, and was a loving wife and mother. She enjoyed card playing, square dancing, water skiing, snow skiing, archery, golf, adding to her Swarovski crystal collection, reading, and watching her soap operas. 
She was also a long-time member of the local P.E.O. chapter and local coffee club with whom she would meet friends each week at Spic and Span after many years of taking turns hosting the coffee club at each member's home. 
Wilma started each day reading her Bible devotionals and the Albuquerque Journal and Las Vegas Optic newspapers. She especially enjoyed traveling the USA and many countries throughout the world. Wilma always enjoyed cooking for family and friends and her meals were delicious (until she closed her kitchen)! 
She was faithful about sending all family and friends a birthday card every year. Her bedtime routine always included a prayer for her family and those she added daily as she felt the need. She will be remembered as a kind, generous, loving, beautiful, humble woman.
Funeral services will be held on Oct. 7, 2021 at 10 a.m. at the First United Prebyterian Church in Las Vegas, N.M. 87701 for family and close friends. ZOOM services will be available via lvpresbyterian.org.
Arrangements are entrusted to and under the care of Rogers Mortuary, 600 Reynolds Ave., Las Vegas, N.M. 87701, 505-425-3511 or 1-800-479-3511.