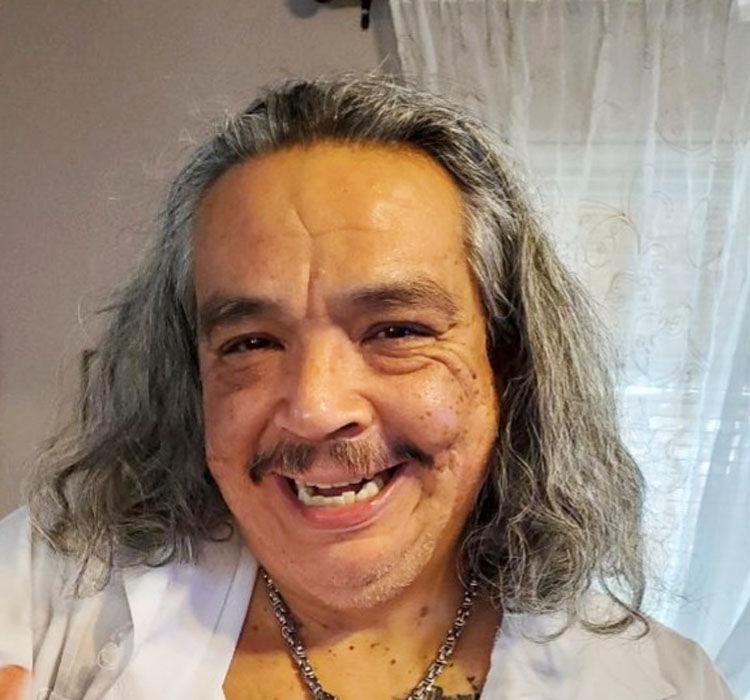 Vidal A. Crespin Jr., 48, a resident of Albuquerque, N.M. for the past 15 years and a longtime resident of Las Vegas, N.M., passed away on Wednesday, Sept. 29, 2021 in Albuquerque, N.M.
He was born on Feb. 17, 1973 to Vidal Alonso Crespin Sr. and Rita "Sabe the babe" Dominguez in Las Vegas, N.M.
Raised a Catholic and a member of our Lady of Sorrows Church in Las Vegas, N.M.
Vidal was a long-time healthcare professional, LPN, dedicated to helping many people. He enjoyed hiking, concerts, music, movies and video games on his free time. He was a wild spirit that lived life to the fullest and got everyone to love him and laugh in conversation. Always playing pranks and loved to make you the butt of the joke. He loved his children with all his heart. His favorite pass time was singing in the car with his kids to Ring of Fire while he played air drums and guitar.
 He is preceded in death by his father Vidal A. Crespin Sr.; and sister Patricia Garcia.
He is survived by his sons and daughter, Joshua Crespin (Heather) of Bernalillo, N.M., Vanessa Crespin (Arthur) of Alamogordo, N.M., Vidal L. Crespin III (Denika) of Las Vegas, N.M., Michaelangelo Margarito Crespin of Albuquerque, N.M.; the mother of his children Michelle Garcia of Las Vegas, N.M.; grandchildren, Josue, Adelina, Uriah, Alessio, Cristina, Miguel, Aaliyah and Amelia; godchildren, Gabrielle Garduño and Joey Spaulding; mother Sabie Crespin of Las Vegas, N.M.; sisters, Lucy Apodaca (Joe) of San Jose, N.M., Marsha Velasquez (Manuel) of Santa Rosa, N.M., and Carla Garduño (Rick) of Las Vegas, N.M.; brother Martin Aldridge (Sue) of Victorville, Calif.; aunts and uncle, Rosina Dominguez of Las Vegas, N.M., Martin Dominguez (Corrine) of Albuquerque, N.M., Irene Crespin of Denver, Colo.; special nephew Matias Dominguez (Lorraine) of Las Vegas, N.M.; numerous nieces, nephews, other relatives and many friends. 
Honorary pallbearers will be all of his grandchildren.
Rosary service will be conducted on Wednesday, Oct. 6, 2021 at 7 p.m. at Our Lady of Sorrows Church. Funeral service will be held on Thursday, Oct. 7, 2021 at 9 a.m. at Our Lady of Sorrows Church in Las Vegas, N.M. with Father Rob Yaksich as celebrant.
If you're unable to attend, you may view the mass online or on Facebook in the links below: www.oloslasvegas.org or https://www.facebook.com/OLOS.LV
Burial of cremains will follow at San Geronimo Cemetery in San Geronimo, N.M.
Arrangements are entrusted to and in the care of Rogers Mortuary 600 Reynolds Avenue, Las Vegas, N.M., 1-800-479-3511 or 505-425-3511.