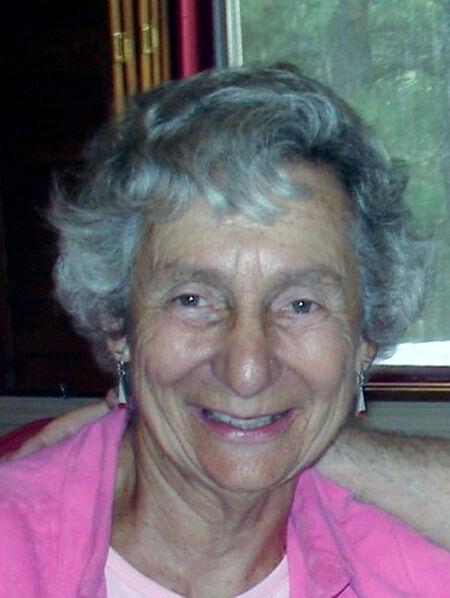 Ursel Albers
A memorial service for retired New Mexico Highlands University professor Ursel Albers will be held at 10:30 a.m. Oct. 1 at the Castaneda in Las Vegas.
Ursel died Aug. 3, 2022, in Brighton, Colo. She was 92.
Ursel lived in Las Vegas for nearly 35 years before moving to Colorado in 2021.
She was born on Feb. 24, 1930, in Friedberg, Germany, andl earned a bachelor's from Hunter College in 1951 and a master's from Michigan State University in 1952.
She taught accounting at Slippery Rock University of Pennsylvania from 1970-1985 and New Mexico Highlands from 1985 to 2000.
A certified public and management accountant, Ursel in 1989 was named New Mexico Outstanding Accounting Educator by the New Mexico Society of Certified Public Accountants. She belonged to the National Association Accountants, serving as president of the Rocky Mountain Council and as a national director.
The Institute of Management Accountants named The Albers Award after her. It recognizes an academic mentor who demonstrates exceptional commitment to a student chapter. She was the award's first recipient for providing student leadership and career guidance.
Ursel enjoyed playing bridge, classic films, traveling, driving her Mazda Miata, her cats and going to the Santa Fe Opera. She served as president of the five Santa Fe Opera guilds, which included a Las Vegas chapter, and never missed an opera from 1986 through 2018.
After retiring, Ursel traveled. She visited the seven continents over a period of 15 years.
She and her husband, Bernd, married on May 2, 1953, in Long Island, N.Y. Bernd passed away on April 12, 1998.
Ursel is survived by a son, Mark Albers and his wife, Mary, of Penn Hills, Pa., and daughters Gwen Albers and her husband, Bob Rudzik, of Pierre, S.D., and Hally Albers and her husband, David, of Brighton, CO; and a granddaughter, Sidney Albers, of West Newton, Pa.